We will continually update this page with new articles, scientific studies, videos & information.
Before reading below, I highly recommend watching this Video of World renowned experts (physicians, scientists, lawyers, activists etc.) discussing the many unanswered questions regarding the safety and effectiveness of the COVID vaccine. And also consider reading this article on the censorship of intelligent & critical discussion of Vaccines & Government responses.
And I also recommend this short 15 minute video of Dr Brian Hooker discussing the possible adverse effects of AstraZeneca Vaccine due to its contents of Chimpanzee Virus, Aborted Foetal Cells & GMOs

Immunity of Liability: Governments around the world have granted full immunity of liability against any claim of loss caused by, arising out of, relating to, or resulting from the manufacture, distribution, administration, or use of medical countermeasures, including COVID-19 vaccines (United States, European Union, Australia). With a LONG historical correlation of Adverse Events from Vaccines, including more recently the COVID Vacc, what then keeps the 'morality & ethics in check' of BigPharma choosing safe vaccines over profit ?
Read more about Safety concerns here and AstraZeneca under scrutiny again.
Ethics & Morality: AstraZeneca has a long history of illegal practices, having paid out over $1.1 Billion USD in fines due to criminal violations – such as fraudulently marketing unapproved drugs to elderly & children, paying kickbacks to Doctors to market unapproved drugs, false claims as to actions of drugs, corrupting clinical trials & designing clinical trials to support the marketing of drugs, not declaring financial incentives to FDA panel members (who approve drugs) and not to mention lawsuits filed by patients due to drug injury etc. Federal Government is urging AstraZeneca (through CSL) to incorporate mRNA technology in future drugs.
If you are based in Australia, we also recommend you read our Australian Page for Vaccine Adverse Events.
***
February 24, 2021
54-year-old man dies after taking COVID-19 vaccine Covishield in Delhi
Ramesh Kumar was administered the coronavirus vaccine – Covishield on February 17, and soon a day after that he started developing uneasiness."My father received his first shot of Covishield vaccine on February 17. [Covishield is the local name for the Oxford-AstraZeneca vaccine developed in the UK]. That day, when he returned home, he started feeling uneasy and the very next day, was running temperature, which lasted for 2-3 days," Kumar's son Dheeraj was quoted as saying. He then suddenly collapsed, and rushed to hospital where he died of health implications.
February 22, 2021
Medical Coercion & disregard of Human Rights.
Even though Dr. Marty Makary, a surgeon and a professor at the Johns Hopkins School of Medicine and Bloomberg School of Public Health, believes that the coronavirus will be "mostly gone" by April due to herd immunity being reach, Govts are still choosing to perform a mass crime against humanity. Whether it be penalising people with massive fines (relative to income) in Indonesia or performing mass human experiments against citizen will by vaccinating an entire Brazilian City. In 1984-esq style, the Whitehouse has enlisted Social Media Giants to suppress Vaccine (mis) information by deleting posts that deviate from the official statement. And defense forces are 'pressuring' to get vaccines 'its your duty' rather than your choice whilst imparting false information about safety which shows clear intent to coerce and not inform. And with the mass COVID vaccination program now in full swing, we are hearing of more and more reports suggesting the fundamental right and legal requirement of Administrators of emergency use vaccines to inform vaccine recipients of the potential risks is not being upheld. Is this criminal negligence ?
February 18, 2021
WHO Approves AstraZeneca Vaccine for Emergency Use, But Some Nations Say 'No Thanks'
The controversial vaccine, which Bill Gates has heavily invested in, is being rejected by some countries over widespread concerns about side effects and efficacy. Multiple adverse reactions were reported during the 2020 AstraZeneca trials, including spinal cord damage consistent with transverse myelitis, death and acute neuro encephalopathy.

February 18, 2021
AstraZeneca Vaccine Faces Resistance in Europe After Health Workers Suffer Side-Effects
Health authorities in some European countries are facing resistance to AstraZeneca's COVID-19 vaccine after side-effects led hospital staff and other front-line workers to call in sick, putting extra strain on already-stretched services.
February 16, 2021
AstraZeneca Vaccine for the over 65s ?
TGA boss John Skerritt said elderly patients had showed a strong immune response in clinical trials, but there were not enough participants to conclusively determine efficacy for that group. AstraZeneca Australia president Liz Chatwin said the evidence to date suggested elderly recipients produced a strong immune response and tolerated the vaccine well. Yet Germany has decided NOT to recommend AstraZeneca for over 65s due to insufficient data. And South Africa has suspended the AstraZeneca rollout completely.
February 16, 2021
46 Nursing Home Residents in Spain Die Within 1 Month of Getting Pfizer COVID Vaccine
Forty-six nursing home residents who had received their first dose of Pfizer-BioNTech's fast-tracked vaccination against COVID-19 at the beginning of January had died by the end of the month, Spanish media have reported.
February 15, 2021
42,649 reported adverse reactions including 90 deaths in 4 week period administration of AstraZeneca Vacc
Download the 4 week UK Govt Report here to view published Adverse Reactions 4 January to 31 January 2021. You can download reports at any time from the UK Government Website.
February 13, 2021
European doctors shun Oxford-AstraZeneca vaccine amid reports of side effects
The Oxford-AstraZeneca vaccine is getting the thumbs down from doctors in France and Italy who are suffering side effects and claim it is less effective than other vaccines.

February 13, 2021
AstraZeneca starts trials on children 6 to 17
UK – 240 children aged from 6 to 17 will get the AstraZeneca Vacc in a clinical trials. The control group in the trial will not have a saline placebo, but rather the Meningitis Vacc.
February 11, 2021
Astrazenca Vaccine on Children
AstraZeneca beings trials on children 12 to 18 year olds next month (March 2021),
February 11, 2021
21,032 reported adverse reactions including 34 deaths in 3 week period administration of AstraZeneca Vacc
Download the 3 week UK Govt Report here to view published Adverse Reactions 4 January to 24 January 2021. You can download reports at any time from the UK Government Website.
February 10, 2021
A series of knocks: Oxford/AstraZeneca's bumpy road to Covid vaccine confidence
From doubts about efficacy in older people to questions about variants, scientists have faced a battle to convince the public and regulators
February 10, 2021
AstraZeneca's COVID-19 vaccine has been confusing from the start
South Africa announced this week that it's stopping the use of the AstraZeneca-Oxford COVID-19 vaccine after a small study found that it wasn't effective against mild and moderate disease. It's another hit for the AstraZeneca-Oxford vaccine, which has been dogged by shaky relationships with regulators and limited transparency for months. But it's also a confusing result: the small trial wasn't able to figure out if the vaccine could protect against severe disease and death, just that it didn't perform well against mild and moderate cases.
February 10, 2021
WHO expert panel recommends wide use of AstraZeneca COVID vaccine
The benefits of the COVID-19 vaccine developed by AstraZeneca and Oxford University outweigh any risks and the shot should recommended for use, including in people aged 65 and older, a World Health Organization panel said on Wednesday.
February 10, 2021
Italy – teachers balk at AstraZeneca vaccine plans
Italy's main teachers' union complained that it hadn't been consulted about the decision to start up the vaccine drive for teachers ahead of schedule, with some of the first 250,000 AstraZeneca doses that arrived over the weekend. The union said school workers were questioning whether to accept the AstraZeneca vaccine given its "claimed lower vaccination coverage compared to the more effective Pfizer and Moderna vaccines."
February 10, 2021
South Korea to Approve AstraZeneca as First COVID-19 Vaccine, Including for Elderly
South Korea on Wednesday said it would grant its first approval for a coronavirus vaccine to AstraZeneca, and will allow use in people 65 years or older, despite advisory panels' warning of a lack of data on its efficacy for the elderly
February 8, 2021
New data on AstraZeneca vaccine add to worries over coronavirus variant from South Africa
Vaccine is only 22% effective at reducing mild to moderate disease.And it's unknown whether the shot still protects immunized patients from severe disease or hospitalization from COVID-19 caused by the variant, known as B.1.351.

February 7, 2021
South Africa Suspends AstraZeneca COVID Vaccine Roll-out
South Africa has suspended the use of the Oxford/AstraZeneca coronavirus vaccine in its immunisation programme until a committee of scientists advises on the best way to proceed. Health Minister Zweli Mkhize's announcement on Sunday came after trial data showed the vaccine developed by drugmaker AstraZeneca and the University of Oxford offered only limited protection against mild and moderate disease caused by the 501Y.V2 coronavirus variant first identified in South Africa. Australian Health Minister Greg Hunt says he is still confident in the AstraZeneca vaccine, despite South Africa's plans to pause their rollout of the shot.
February 7, 2021
Katie Price's son Harvey rushed to hospital after he reacts to Covid vaccine
18-year-old Harvey, received the Oxford/AstraZeneca jab, he is disabled and considered high-risk. However, since getting his first dose on Friday, he's now been rushed into London's Great Ormond Street Hospital. A close source to the family has said that Harvey was "was shaking uncontrollably." He also had a high temperature of 39.9
February 2, 2021
Australia's plan for vaccinating teachers and students
Teachers and students are back in the classroom this week for a new school year. Here, SBS News looks at where they fit into Australia's coronavirus vaccine rollout and how authorities are planning to keep them safe. The University of Oxford, which developed a vaccine with AstraZeneca Plc, is planning initial tests in 12- to 18-year-olds next month (February 2021). At Oxford, the university plans to recruit about 120 children in both the 12-to-18 and 6-to-11 age groups and then AstraZeneca will then run a larger trial for children in the U.S. The company declined to provide information on the size or timing of that study.
January 30, 2021
US children will 'hopefully' get vaccines in late spring or early summer, says Fauci
Children in the US will "hopefully" start to be vaccinated against Covid-19 by late spring or early summer 2021, Dr Anthony Fauci said last Friday. The University of Oxford, which developed a vaccine with AstraZeneca Plc, is planning initial tests in 12- to 18-year-olds next month (February 2021). At Oxford, the university plans to recruit about 120 children in both the 12-to-18 and 6-to-11 age groups and then AstraZeneca will then run a larger trial for children in the U.S. The company declined to provide information on the size or timing of that study.
January 29, 2021
329 Deaths + 9,516 Other Injuries Reported Following COVID Vaccine, Latest CDC Data Show
The numbers reflect the latest data available as of Jan. 22 from the CDC's Vaccine Adverse Event Reporting System website. Of the 329 reported deaths, 285 were from the U.S., and 44 were from other countries. The average age of those who died was 76.5.
January 28, 2021
Germany won't recommend Oxford jab for over-65s due to 'insufficient data'
Health experts advising the German government are recommending that the Oxford/Astrazeneca vaccine shouldn't be given to the elderly. The Standing Vaccine Commission, from Berlin's Robert Koch institute, say there is 'insufficient data currently available to ascertain how effective the vaccination is above 65 years'.
January 17, 2021
51 adverse reactions reported & 1 person hospitalized in Delhi as India begins world's largest Covid-19 vaccination program
At least 51 healthcare workers (out of 4,319) in India's capital suffered minor adverse reactions after receiving the jab. The most common side effects were dizziness and headache, with several people reported tightness in the chest and were administered medical treatment, while one individual experienced a serious health emergency after suffering from headache, rashes, respiratory distress, and tachycardia after taking the vaccine. India granted emergency approval to two variants of the Covid-19 vaccine earlier this month: Bharat Biotech's Covaxin, and Covishield, a jab based on the AstraZeneca/Oxford formula and manufactured by the Serum Institute of India. Both shots are being used in India's capital.
January 17, 2021
AstraZeneca Chimpanzee Adenovirus & Aborted Human Foetal Cells
Dr Brian Hooker outlines the potential serious injury from the AstraZenaca Vaccine due to Vaxx containing Chimpanzee Adenovirus GMO & culturing in Human Embryonic Kidney cells ie Aborted Human Foetal Cells.
January 12, 2021
Most Australians will get the AstraZeneca coronavirus vaccine, but priority groups will receive the Pfizer drug. What's the difference?
COVID Vaccines are coming to Australia in late February 2021. Chief Health Officer Paul Kelly said most Australians would receive the AstraZeneca drug as part of the Government's strategy because "we are making it here". And the Federal Government outlined its plan to administer the Pfizer vaccine to "first-priority groups" because Australia will get that drug first, but only in a limited supply. Read Full Article abc.net.au

December 31, 2020
Oxford/AstraZeneca vaccine rollout plan changed following approval
Rollout of the Oxford vaccine will begin on 4 January in the UK – a single first dose of the Oxford/AstraZeneca vaccine, with a booster jab within three months, in a bid to return the country to some normality by the spring, the prime minister has said.The Pfizer/BioNTech vaccine already in use needs to be stored in the long-term at -70C and is hard to deploy. The Oxford vaccine, however, can be kept in a normal fridge at 2-8C and is easily transported from UK factories, meaning it will not have to be kept in central hospital and community hubs, enabling a swift rollout to GP practices and care homes.

December 12, 2020
AstraZeneca Under Scrutiny Again as Countries Spend Billions Purchasing Its Low-Cost Vaccine
AstraZeneca's COVID vaccine faced new controversy this week after a trial participant in India alleged that the vaccine caused him serious "neurological and psychological" symptoms. The accusation was the latest in a series of complaints or concerns surrounding Covishield, the AstraZeneca vaccine being developed in partnership with Oxford University.
December 4, 2020
AstraZeneca vaccine trial participant injured
A participant in India's AstraZeneca COVID vaccine trials reported to the Serum Institute, which is sponsoring the trial, that he developed acute neuro encephalopathy (a condition similar to what autistic children experience) after receiving the vaccine. "We should be very concerned about the tremendous levels of adverse events in all the COVID vaccine trials, and the obfuscation around who was in the trials."
November 20, 2020
I'm an epidemiology professor and I have some genuine concerns about the AstraZeneca Covid vaccine. Here's why…
As the world awaits the roll-out of a vaccine to combat coronavirus, the announcement of AstraZeneca's trial results this week was greeted with enthusiasm by some and scepticism by others. I believe there will be better options.
November 19, 2020
Open debate is the answer… NOT making immunisation compulsory
As we edge ever closer to a Covid vaccine, the arguments for making it mandatory grow ever louder. This is wrong. I will be first in the queue to get it, but forcing people to do so breaches their human rights.

September 19, 2020
AstraZeneca, Under Fire for Vaccine Safety, Releases Trial Blueprints
Experts are concerned that the company has not been more forthcoming about two participants who became seriously ill after getting its experimental vaccine.
April 9, 2020
Pathogenic priming likely contributes to serious and critical illness
SARS-CoV-2 has some unexplained pathogenic features that might be related to the table of putative pathogenic priming peptides. Exposure to these specific peptides – via either infection or vaccination – might prime patients for increased risk of enhanced pathogenicity during future exposure due either to future pandemic or outbreaks or via universal vaccination programs. While the mechanisms pathogenesis of COVID-19 are still poorly understood, the morbidity and mortality of SARS has been extensively studied. Thus, the involvement of pathogenic priming in re-infection by COVID-19 is a theoretical possibility; of course no vaccine against SARS-CoV-2 has yet been tested in animals and therefore we do not yet know if pathogenic priming is in fact expected. Such studies should be undertaken before use of any vaccine against SARS-CoV-2 is used in humans. NOTE: In 2021, the Pfizer, Moderna & AstraZeneca Vaccines have NOT been tested in animals, instead HUMANS are being used as guinea pigs during this mass experiment on humanity.
2020/2021
Australia's Vaccine Agreements
Australia has entered into 4 separate agreements for the supply of COVID-19 vaccines, if they are proved to be safe and effective – Pfizer, AstraZeneca, Novavax & COVAX Facility Vaccines.
Difference between Traditional Vaccines & mRNA Vaccines
Most other vaccines work by administering the Spike protein (a small portion of a Virus) directly into your body, or by introducing an attenuated or inactivated virus that contains the Spike protein. In these types of traditional vaccines, the Spike protein was previously made in a vaccine production facility.
However, in an RNA vaccine, there is no Spike protein in the vaccine. Instead, the vaccine provides your cells with instructions on how to build the Spike protein. Essentially, your cells have become the vaccine production factory. After some time, this delivered RNA will be destroyed by our cells, and the cells will stop producing the Spike protein.
What this means is, is that the mRNA Vaccines essentially inject a Computer Operating System into your body that runs programs, telling your body what to do. Moderna call this the 'Software of Life'.
Hence mRNA Vaccines (Moderna & Pfizer) do not meet the legal definition of a Vaccine. It is a medical device, not a drug because it meets the CDRH definition of a device. It is not a living system, it is not a biologic system, it is a physical technology – it happens to just come in the size of a molecular package.
Please note that the AstraZeneca is NOT an mRNA Vaccine, the above info relates to Moderna & Pfizer only. Though AstraZeneca does have plans to begin investment in mRNA technology.

Doctors around the World – DO NOT get the COVID Vaxx
World Doctors Alliance – An independent non-profit alliance of doctors, nurses, healthcare professionals and staff around the world who have united in the wake of the Covid-19 response chapter to share experiences with a view to ending all lockdowns and related damaging measures and to re-establish universal health determinance of psychological and physical wellbeing for all humanity. View on Telegram.
Great Overview – COVID Vaccines & Mandates
Before reading below, I highly recommend watching this 35 minute video, that provides a clear & concise overview of the COVID Vaccines & Mandates, including where to go from here!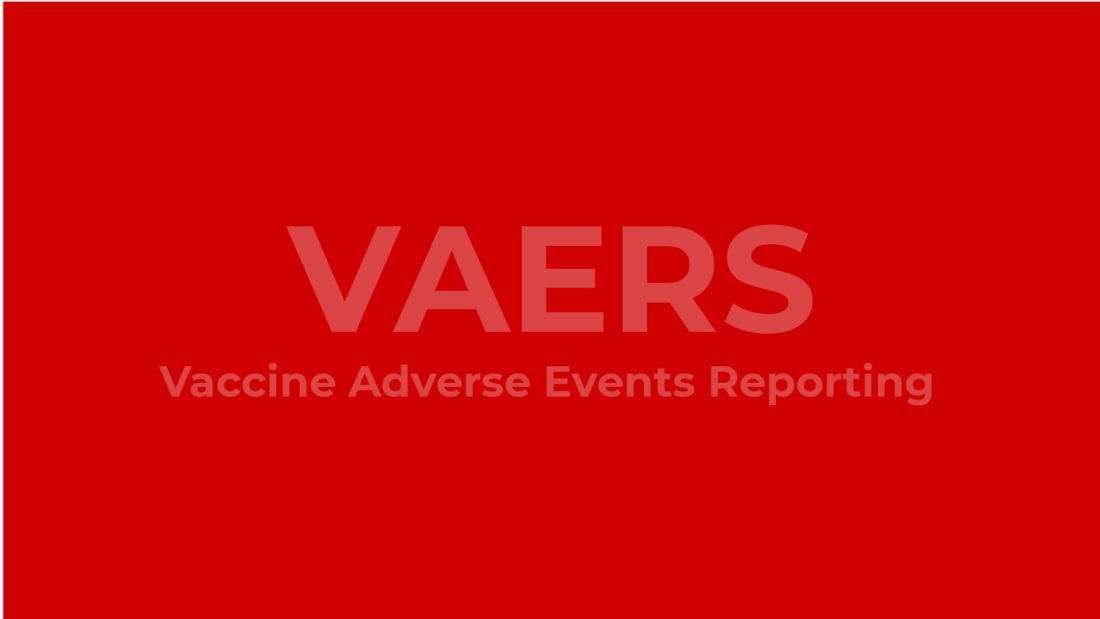 How to report Adverse Reactions ?
If you have experienced any side-effect/adverse reaction after receiving a vaccine, or as a healthcare professional, your patient has experienced an adverse reaction, you can report your reaction via the Global Website www.vaxxtracker.com
Adverse Reactions should ALSO be reported in your own country:
Australia – TGA: aems.tga.gov.au
New Zealand: NZPHVC.otago.ac.nz
United States: VAERS.hhs.gov
United Kingdom: coronavirus-yellowcard.mhra.gov.uk
View Adverse Reactions
VIEW reported COVID Vacc. Adverse Reactions by Country:
Australia (COVID not yet recorded) – TGA.gov.au – DAEN
United States – OpenVaers.com
United Kingdom – Gov.uk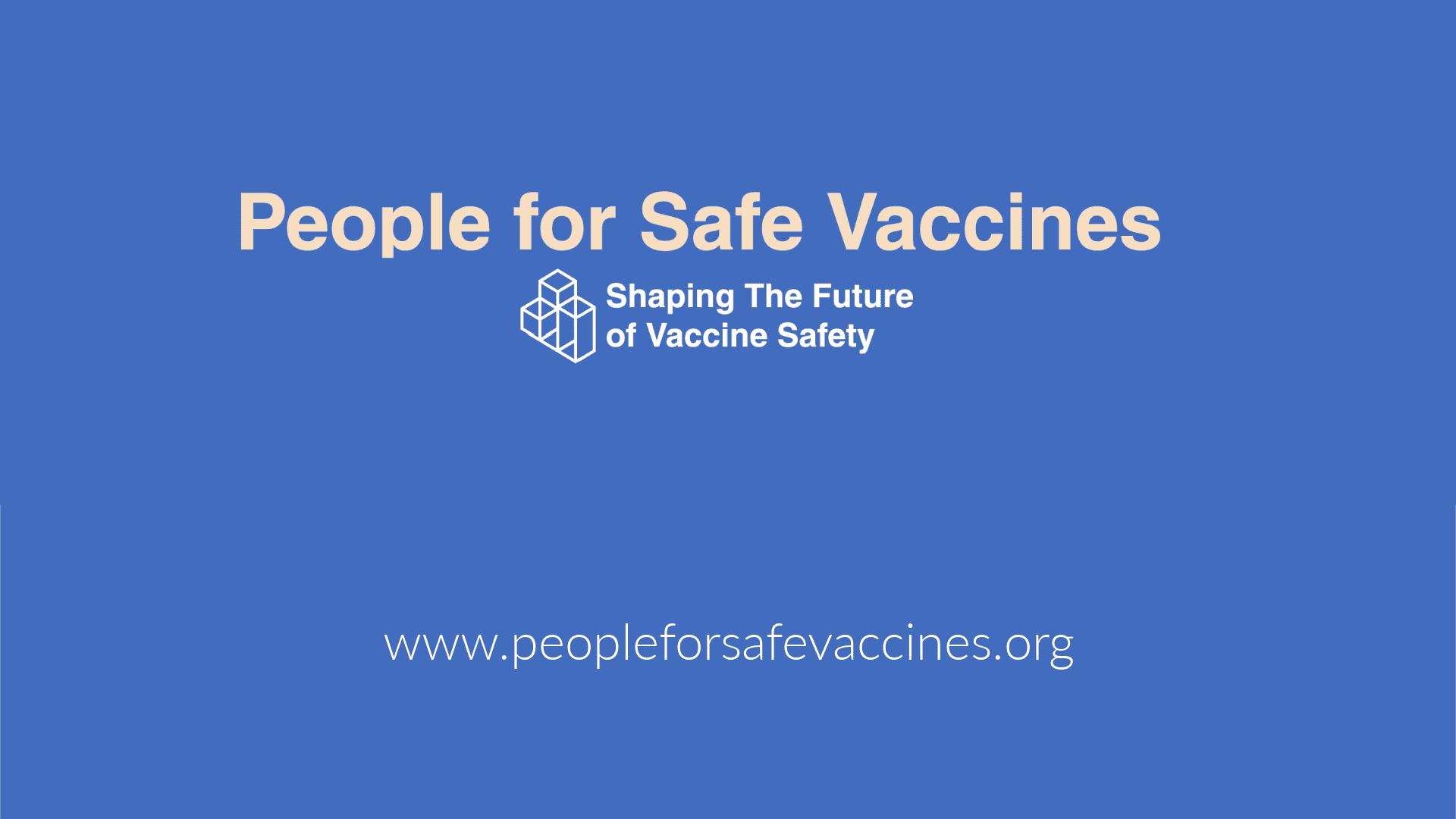 Vaccine Coercion

If you are being coerced into having a COVID Vaccine, then please visit our Global Health Freedom page and click on Health Advocacy from the posts menu. On this page you can find an organisation in your City/Country that will help you know your rights and what you can do regarding your Health Freedom.
If you are based in Australia, I highly recommend PeopleforSafeVaccines.org
How Will We Know That a COVID-19 Vaccine is Safe?
Children's Health Defense has created a video of Dr. Liz Mumper's presentation titled "How Will We Know That a COVID-19 Vaccine is Safe?" This presentation is the result of a collaborative effort between Dr. Mumper and the team of doctors, scientists, and researchers affiliated with CHD.