Our Health Freedom Global resource page has been created in support of an emerging New Earth Story.   If you are new to this page, you may wish to first read our Introductory Post, to understand more about these Resources & watch our Recommended Videos.

May these resources inspire critical thinking, heartfull opening & soulfull expansion of possibility.  And may they guide you in understanding bodily integrity, the preciousness of life and WHY healthcare must remain a personal choice.
Each week we post NEW RESOURCES to this page, see our ALL NEW POSTS category below to read this weeks posts.
ALL POSTS
ALL NEW Posts
All VAXX Injuries
ALL VIDEOS with Simone
COVID Vaccine Coercion
COVID Vaccines
COVID, Flu & Science
Face MASKS
GLOBAL Declarations
HEALTH Advocacy
PCR Tests
Questioning
The GREAT RESET
TRANSHUMANISM
Updates Australia
VACCINE Ethics
VACCINE Passports & Digital ID
WORLD more BEAUTIFUL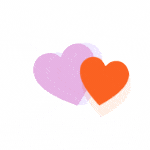 Please note that the information presented on this page may not necessarily reflect all my beliefs at this time, but may help you discover viewpoints away from main stream media sources, for you to reflect on & consider within your Hearts.  Please visit this page regularly, as I am adding to these resources every few days.  ALL LOVE, xx Simone Shop Online
Handmade, HeartFull & Soulicious