Join Flourish with Simone today & access this Course within our New Earth Lightbrary.
– – – – – – – – – – – – – – – – –
Prepping: The Essentials ONLINE Video Series + Resources
We are moving through a great transition of Humanity. The old world is falling apart at a very fast rate, and now it is up to us to create our Beautiful New World of the Future.
To help guide you through the journey of this Great Transition, inviting you to enrol in my PREPPING: The Essentials. This compilation of Video's & Resources will create the backbone of what you can do physically, emotionally, mentally & spiritually to help you THRIVE whilst the chaotic world around your falls apart.
PREPPING: The Essentials is a dynamic course, meaning that over the coming weeks & months I will share Video's helping you to PREP every area of your life through the Sacred Number 13, as well as an abundance of Resources to help you both source & access everything you need to nourish your journey. I will be adding NEW VIDEOS to this series during 2021 – 2022!
Inviting you to watch the Video below where I offer insight into my new PREPPING: The Essentials video series.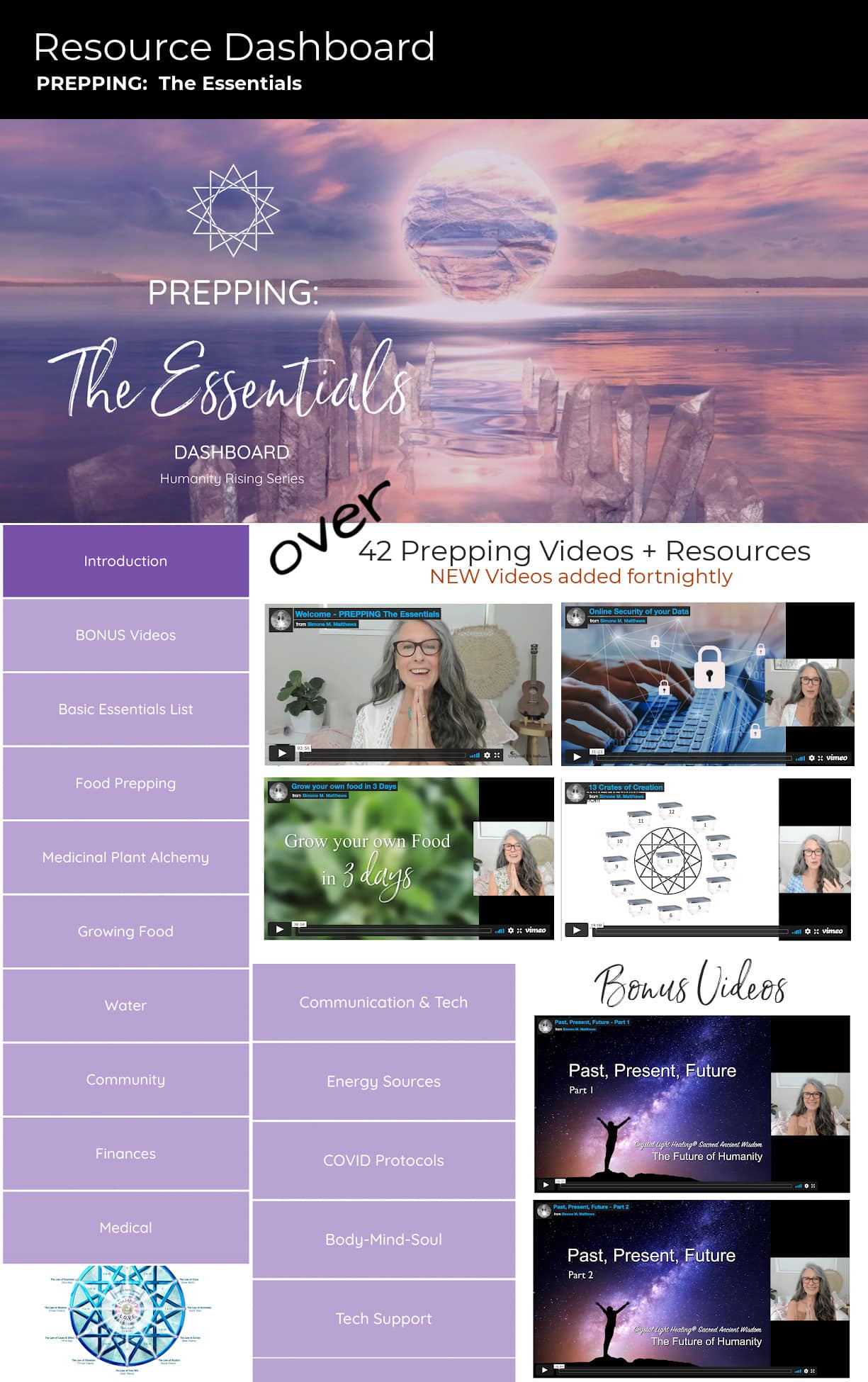 NEW VIDEOs
Every month we add NEW Videos to your Prepping Dashboard, seen the screenshots below for a taste of our latest sharings. There are now 42 Videos available for viewing within our Prepping Course.
Our Prepping course is SO MUCH MORE than prepping for this moment, it is about co-creating the foundations of our Future World NOW. In our May 2022 Videos, I focus on the top 13 Culinary / Medicinal Herbs + How to use them for Health, Healing & Vitality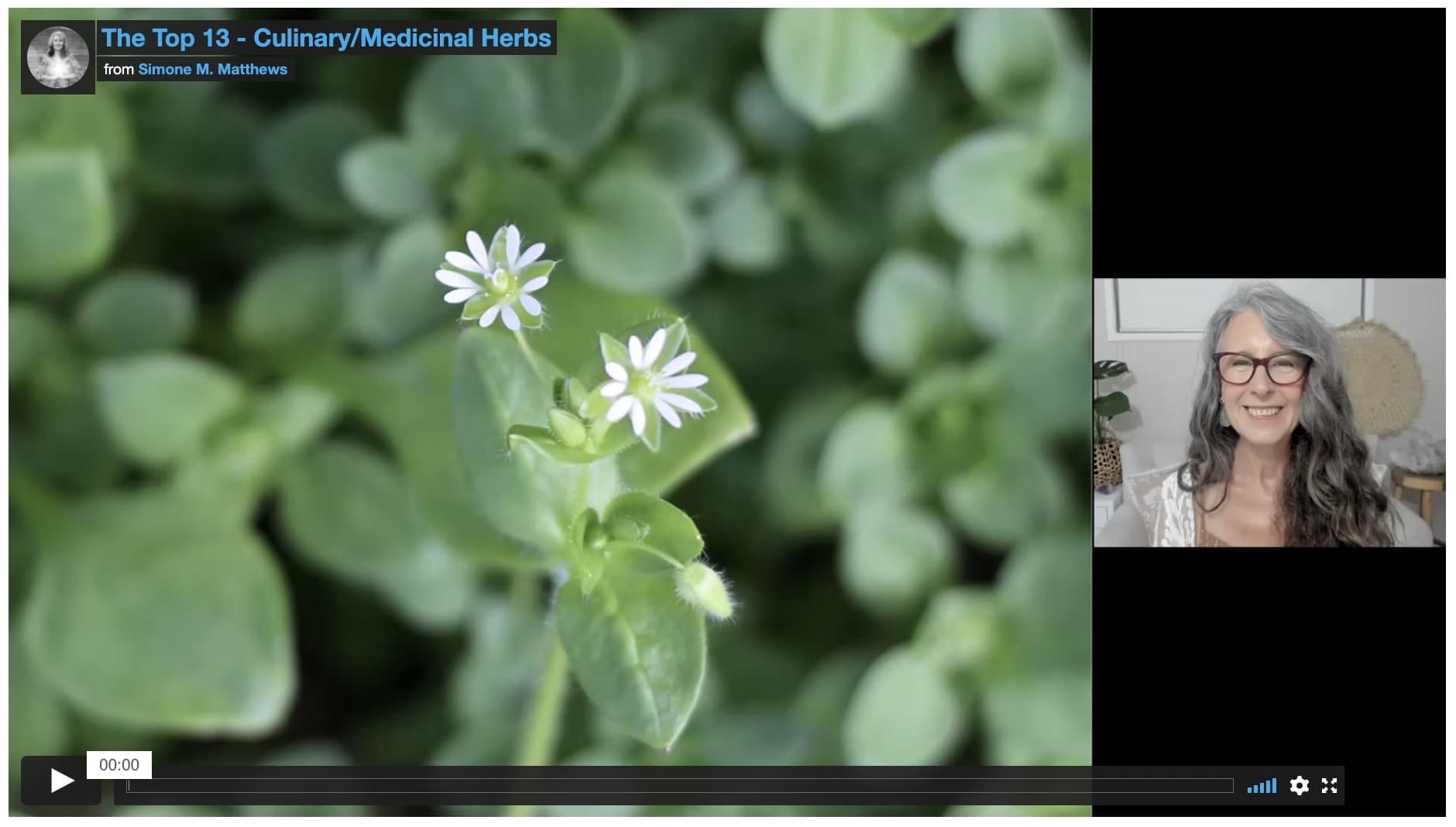 Including in your Enrolment are BONUS Videos. These Videos form part of our Sacred Ancient Wisdom – Future of Humanity Course. however they are gifted to you as part of PREPPING as Essential Support for this moment.
Video 1 – Provides a glimpse into the background of this 'COVID' moment, including the who, where, what & why's of the bigger picture of 'Mr Global'. This provides more background to HOW we came to be where we are on Earth today.
Video 2 – Offers a solution, and HOW we co-create a World More Beautiful. PLUS perfectly ties in with all that you/we are embracing as part of this Humanity Rising PREPPING Series.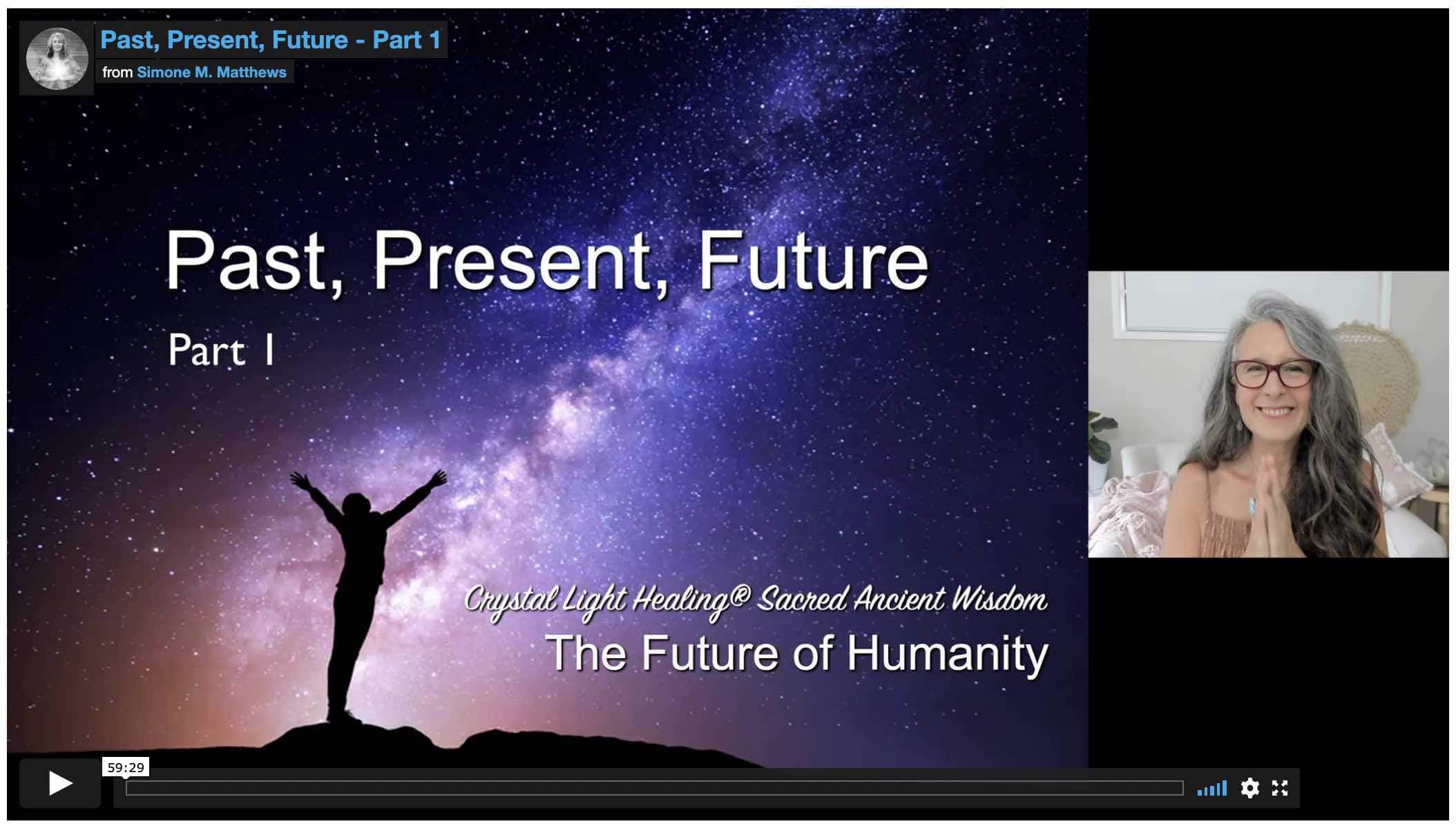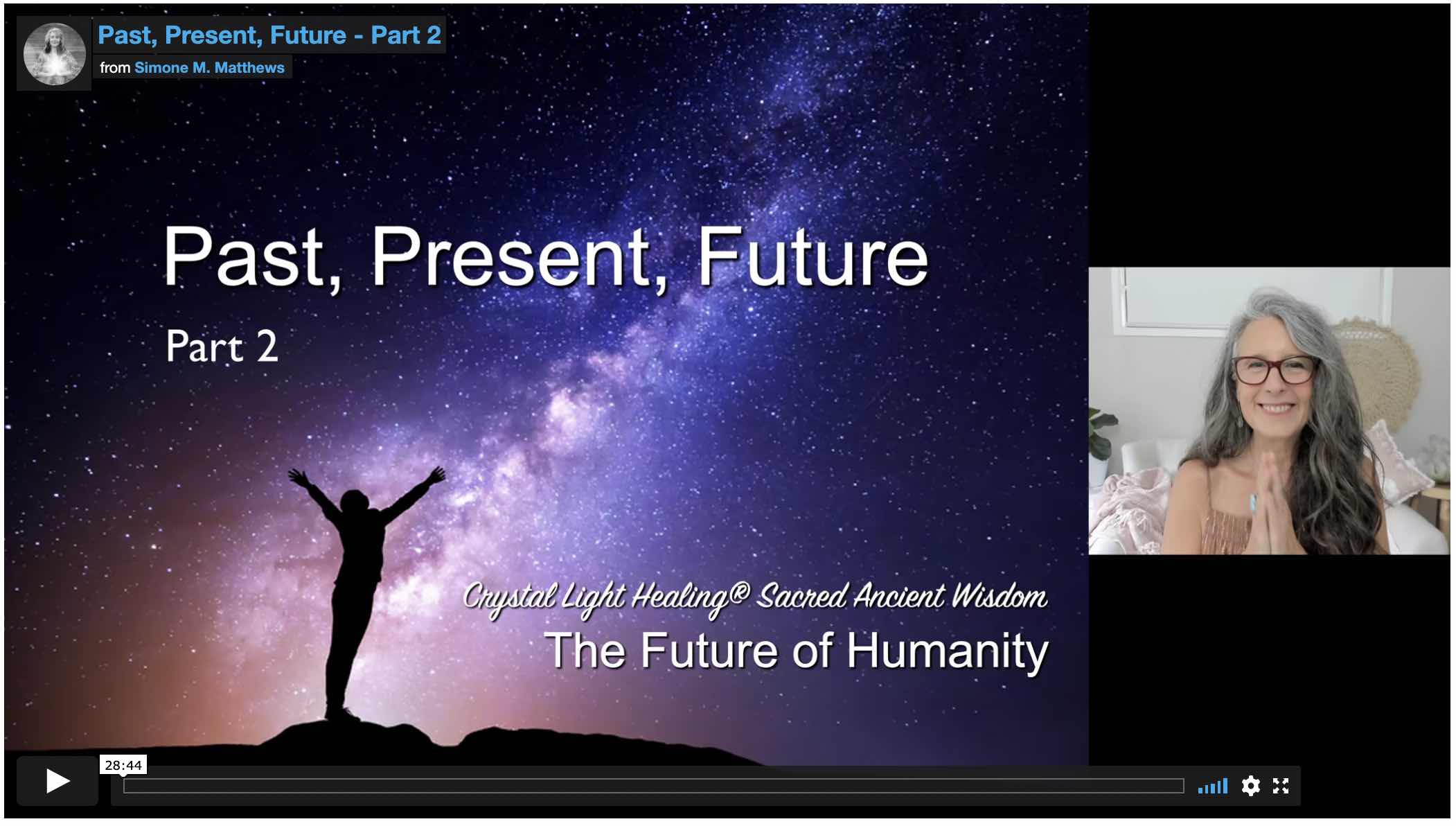 These PREPPING Resources are created through the Sacredness of 13 through Metatron's Cube, the 13 Sacred Keys, and the field of OmAhOm. Your Enrolment includes a deeper dive into the Number 13, and how we PREP in sacred reciprocity with the field of Infinite Intelligence.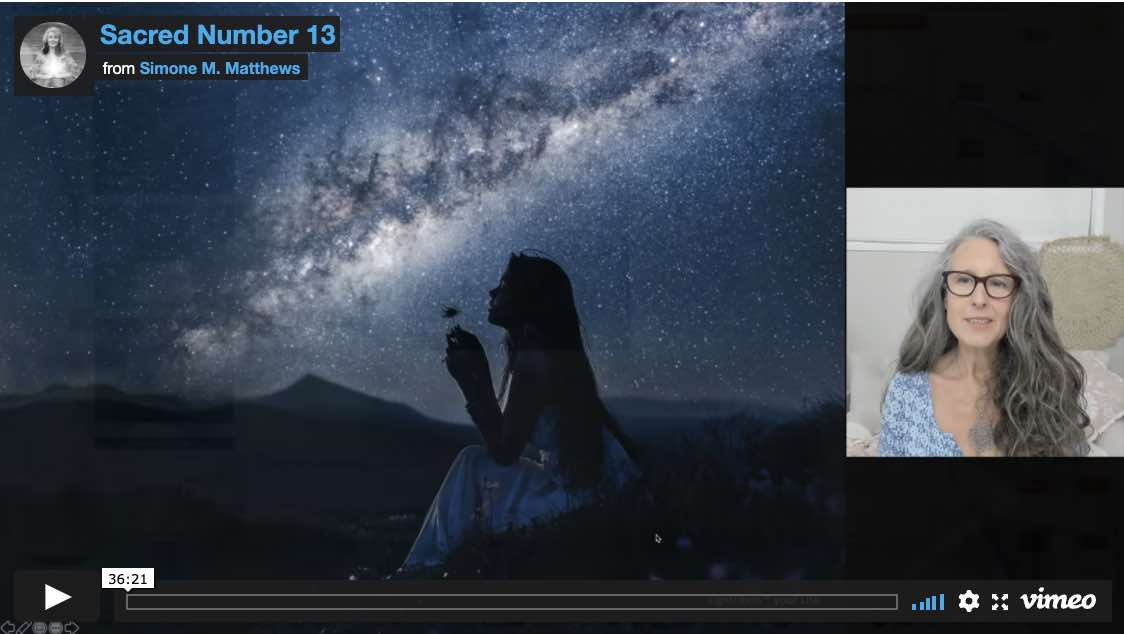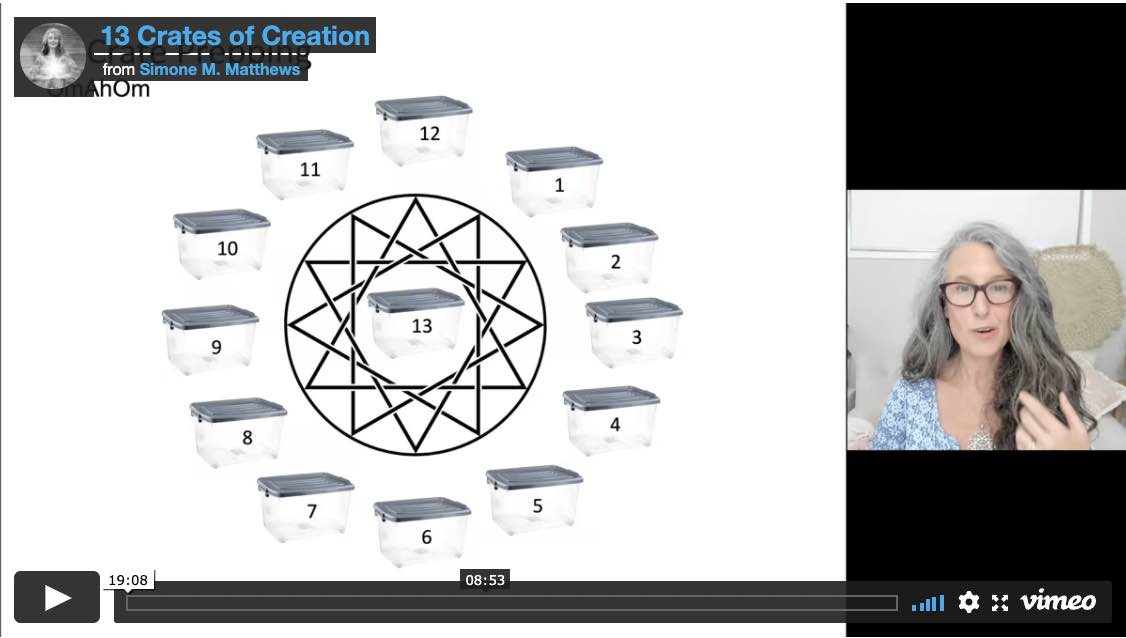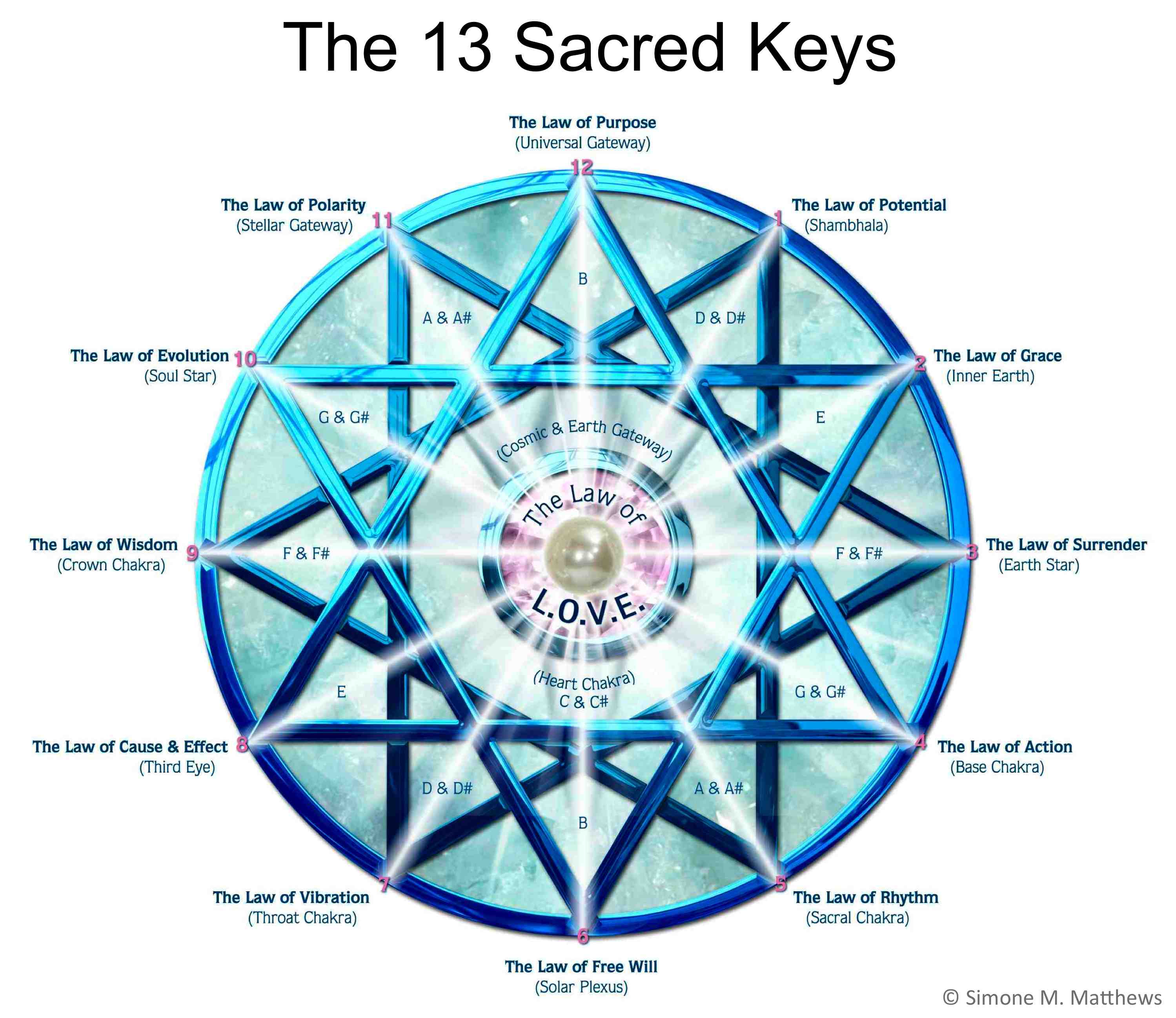 How do I Enrol ?
To ENROL in PREPPING: The Essentials, please select the price you wish to pay from from the drop-down menu at the top of this page, then click 'ADD to CART' and proceed through to checkout.
Your Enrolment is a ONE-OFF payment that includes access to our Course Dashboard where you can view all past Videos + Resources, as well as watch our future sharings.
You have the CHOICE of three Enrolment Price Options, each Option gifts you FULL ACCESS to the Prepping Dashboard. The reason we are offering a selection of Price Options is to help make this Prepping Video Series + Resources available to as many people as possible, catering for all budgets.
OPTION 1 – $25
OPTION 2 – $50
OPTION 3 – $100
Once Enrolled, LOGIN to your MyAccount to access the PREPPING: The Essentials Course Dashboard at any time, from any device. You receive a LIFETIME of Access to the Course, even once the course has been completed in full.
Your enrolment in our course is agreement to our Course Terms & Conditions.