There is something so refreshing wonderful about the start of a new year. The slate is wiped clean so to speak, and all those ideas, dreams and opportunities that eluded you in 2013 are now back on the table again as possibilities.
But the question is, how can you stay on track in 2014 and bring your inner-most desires to fruition ? Lets face it, it is easy to get distracted, whether it is time, money, family commitments, self-doubt or the negative opinions of others that throw you off track… and before you know it another 12 months have passed you by.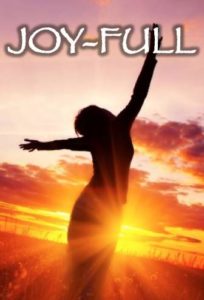 For me, the secret to achieving dreams is focusing on JOY. The word JOY is derived from the latin word 'gaudere' which means 'rejoice' and it also has a relationship to the French word 'joie' or 'joie de vivre' which means hearty & carefree enjoyment of life; an exultation of spirit.
So putting this together, when you focus on joyful living, you are choosing to live life through the heart (hearty), you transcend your worries (carefree) and you experience the ecstasy (exultation) of spirit. This is what living JOY-FULLY is all about. Doesn't this then seem like the perfect formula for living the life of your dreams ?
However, the question now is… how do you focus on bringing or being JOY in your life ?
Below I have detailed my personal Top 8 Key Elements for Living a JOY-FULL Life.
Also, please do keep reading further down the page for a number of free tools and resources to help you do just that, and make 2014 the year that you really start living !
The 8 Key Elements for JOY-FULL Living
1. Focus on your Passion
Approach that idea, dream or opportunity for 2014 from your place of passion. Passion is that place within you that knows no boundaries… it is committed, eager and the ultimate motivator. Through passion, you are not inhibited by your perceived short-comings as the desire to experience orgasmic JOY-FULL states of being is no match for the frigid limitations of the fear of the ego.
Whenever you get lost and forget your passion, sit in quiet meditation, away from all of your life distractions… and focus on that seeding moment when the idea/vision for 2014 came into your heart-n-soul… and re-remember at that moment the passion you felt, the intense desire you then felt to take inspired action and the ecstasy of JOY felt within every level of your being !
2. Ditch it, then ditch some more
In order to birth that passion through you, like it or not it is time to clean out your closet of old habits, beliefs and limiting behaviours. Hoarding will only impede and seek to bulldoze your passions before you have even taken the first step! To bring your golden desire for 2014 into fruition, it is time to cleanse your life of the OLD stuff and make way for the new.
If your big stumbling block is letting go of old beliefs, low self-esteem or confidence, vows of poverty etc… then please keep reading below for a number of free tools & self study courses to finally transcend all that OLD stuff for good !
3. Clear your head
Whilst we are on the subject of 'ditch it', this also includes needless mind chatter. We think thousands of thoughts in any one day and the large majority of these thoughts stem from the ego playing out worrying scenarious and fear based visions that really have no relevance to the matter at hand.
STOP, MEDITATE and clear the mind-heart connection of fear… focus on your PASSION in point 1. and make decisions from your heart-n-soul. Also, check out my free 'Heart Meditation' video/audio below to help keep you on track each day.
4. Transcend the need to please
Remember, this is your dream for 2014, it is not the dream of others… so don't get perturbed when naysayers try to squish your passion. It may be well meaning family, friends or co-workers trying to 'save' you from making a mistake, but only YOU know the feeling of the passion within and only YOU know what it will take to live your live from a place of JOY.
You will never be able to make everyone happy and how boring life would be if everyone lived in agreement with everyone else every second of the day. I personally don't want to live in a monotone world.. give me the full spectrum of colours any day.. so together as a collective humanity we have the full colour set to create a masterpiece that is Earth.
5. Attract a new crowd
As you start to live your life through JOY by engaging your passions and taking off your 'people pleaser' cap, you may find that friends and associates start to drop off your radar. Whether it is jealously as a result of 'tall poppy syndrome', you make people uncomfortable through change, or others just don't like the new improved you… you may find your so-called friends dropping away like flies.
However, LIKE attracts LIKE, and a whole new crowd of souls will begin to shine brightly in your life… inspiring & engaging you to go for it and live your dreams. You will also find, the ones that stay in your life are the ones that LOVE you for YOU, your Soul Essence… they couldn't be more happy for your impassioned & JOY-FULL approach to life.
6. Forgiveness & Self-Responsibility
Sometimes, as souls having this human experience we can be our own worst critics. Our self-talk can be so harsh, we would never even dream of speaking to others with such callous disregard and derogatory tones. Or alternatively, if our plans aren't coming together as envisioned, it can be enticing to blame others for our 'failures' and reason away why the dream was doomed to failure from the beginning.
My advice, get off the pedestal of righteousness and not see every experience as being 'right' or 'wrong' but rather just an experience of learning. Forgive yourself, forgive others, learn from all experiences and alter your plans accordingly. This is JOY-FULL living, moving beyond victim-hood and engaging in Soul Essence experiences of life.
7. Never Give Up
So you have followed your passion, taken those first steps, you have 'ditched', you have attracted a new 'crowd' and you have even gone hard on the 'forgiveness'. But unforeseen circumstances or events have thrown that proverbial 'spanner in the works' and foiled your plans. It is tempting to give up, particularly if this is the 100th time in a row that it has happened.
Rather than throwing in the towel and taking your 'bat n ball' and going home, 'failure' (ooh that word is so harsh in the English language) represents an opportunity to review, refine, re-edit and re-evaluate your steps in order to realize your dream. There are many roads (in fact infinite roads) to a destination and maybe, just maybe, the journey of 'roads taken' is much more valuable to your Souls evolution than the destination itself.
It is said that Thomas Edison 'failed' more than 1,000 times before he successfully invented the light bulb… so never give up, focus on your passion and allow new roads to guide your way.
8. It is Bigger than You
This passion, this vision, this dream… where did you think it really came from ? Our universe is an infinitely expanding holographic field full of infinite potentials and possibilities. Your Soul came to Earth for a reason, and you living your DREAM through PASSION is not only the most JOY-FULL thing that you can do on Earth but is the purpose of your Soul.
It really is that easy, it is the cultural imprinting of materialistic/consumeristic society that can make life so challenging.
Psychologists have shown that when you live your PASSIONATE DREAM, you experience the highest potentials of happiness known to man. When you live your PASSIONATE DREAM you are in sacred service to something bigger than you, a collective intelligent field of consciousness. JOY-FULLness thus becomes a natural state of beingness, as you are following your own inner-guidance, living an authentic truth and the Universe keeps mirroring back this JOY-FULLness ten fold.
I just love this quote by Pablo Picasso: The meaning of life is to find your passionate gift & the purpose of life is to give it away (service).
FREE Tools & Resources for living JOY-FULLY
JOY is a natural state of being… however through cultural imprinting and society memes we have forgotten how naturally we can simply be JOY in our day to day lives.
To help you to integrate 'The 8 Key Elements for JOY-FULL Living' and embracing your dreams for 2014, please find below a number of empowering tools created through our UniversalLifeTools.com Metaphysical School.
FREE Meditation: Galactic Heart
Start each day JOY-FULLY with this 13 minute Heart Meditation, helping you to focus on your passion, inspire you to create opportunities and helping you to transcend your fears. For more details about this Meditation please visit:
https://www.universallifetools.com/13-13-13/
Public Event: Take a Leap of Faith & Start Living
Simone has been invited by Higher Visions Australia to speak at their February 2014 morning gathering… everyone is welcome to attend.
Do you feel something big is on the horizon ? Well you are not alone.
Something extraordinary is happening in our world at this time… and each and every one of us (and I mean EVERYONE) has an important role to play in transforming our own lives and transforming the world at large.
But it takes COURAGE. It takes fearless audacity to step outside of the old world ways of imprisoned existing and to take a leap of FAITH into the spirited ways of authentically LIVING !
Join Simone M. Matthews as she draws upon ancient wisdoms, cosmology, numerology and leading edge science… to discover how YOU can take a LEAP of FAITH and embrace conscious evolutionary change to START LIVING your life from a place of infinite possibilities.
Date: Monday 17 February 2014
Time: 10:30am to 12:00pm
Where: Coolum Beach Surf Club, Coolum, Qld, Australia
How to book: This event is open to the general public, with entry fee of $10 payable at the door. Bookings are essential due to limited venue size.
Full Event Details & How to book:
https://www.universallifetools.com/events/take-leap-faith-start-living/
Self-Study Course: Shealla-Dreaming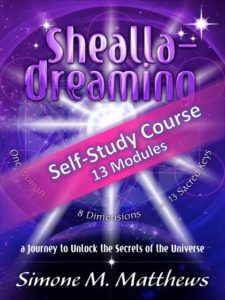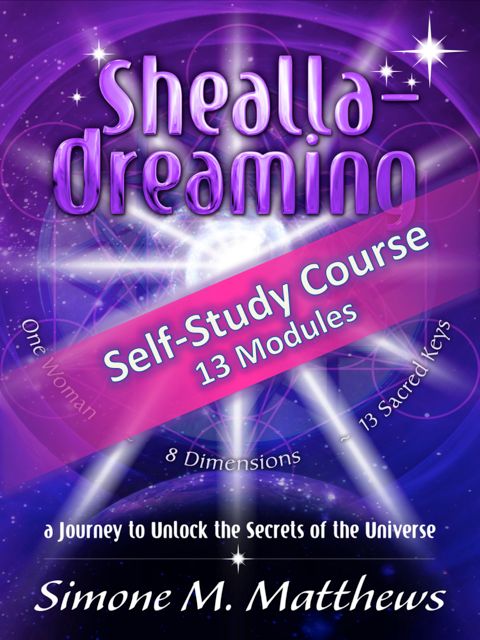 If your big stumbling block is letting go of old beliefs, low self-esteem or confidence, vows of poverty etc… then please keep reading below for a number of free tools & self study courses to finally transcend all that OLD stuff for good !
The Shealla-Dreaming Self-Study Course is a guide to understanding the evolution of the Soul and how to navigate this journey through the universal wisdoms – the 13 Sacred Keys of Creation – found within the sacred symbol that is Metatron's Cube.
This Course will help you to practically embrace these ancient wisdoms within your life in order to transcend your fear based stories and break the cycle of needless suffering.
https://www.universallifetools.com/product-category/self-study/shealla-dreaming-self-study/
Self-Study Course: Soul Evolution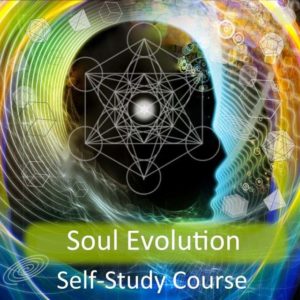 Soul Evolution is the ancient practice of DNA Activation which gives you access to the endless sea of intelligence, the genius of creation that exists within all of nature and also exists within every cell within your body. Isn't it time you woke up to your genius within ?
Soul Evolution Self Study will provide you with the tools to access this infinite intelligence within you, helping you to transcend limiting beliefs and move beyond needless struggle within your life.
This Self Study Course will help you tap into the wisdom of the universe, creating a pathway that will lead to health, vitality and infinite abundance.
https://www.universallifetools.com/product-category/self-study/soul-evolution-wave-of-love-self-study/
FREE Video Series: Conscious Evolution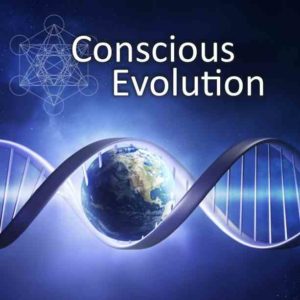 Sharing with you my 6 Part FREE video series on Conscious Evolution.
Learn about the evolutionary journey of our Galaxy, the evolutionary cycles of man, and find out how you can be an active part of the GREAT SHIFT happening here on Earth, at this time, in THIS GENERATION.
These informative video's also provide some great foundational information for Simone's Practitioner & Teacher healing modalities – Crystal Light Healing® and Essence of Angels®.
These videos also support the wisdoms contained within Simone M. Matthews new book 'Shealla-Dreaming' and complement her 'Shealla-Dreaming Self-Study Course' and 'Soul Evolution Self-Study Course'.
FREE Meditation: The Wave of Love
The Wave of Love Movie awakens people to their Divine Beauty, the purpose of their Being and paths the way for all of humanity to resonate and fulfill the highest level of their souls potential. That is the purpose of all souls in this momentous time here on Earth, to re-remember who we are and simply Be Love.
Simply by viewing the movie and its symbolic representation of creation, activation and ascension through Sacred Symbols, we awaken our consciousness. As more and more people awaken, we have the potential to make the Great Shift a loving and peaceful golden cycle.
For more information please visit: https://www.universallifetools.com/wave-of-love/
Would you like to receive more FREE Tools ?
Inviting you to sign up to our community newsletter and receive regular updates as well as a number of FREE audios / videos to awaken & uplift the soul.

Rest assured that your privacy is important to us and your email address will never be sold or shared.