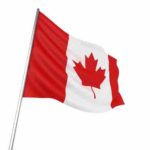 Yesterday, on Canada Day, July 1st 2015, I had the pleasure of fulfilling a life long dream… my family and I visited Lake Louise in Alberta, Canada.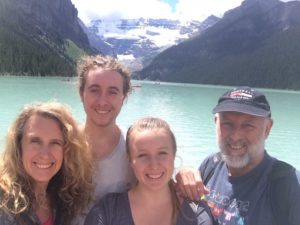 Every since I was a child, most nights I had dreamt of a green lake. But only as a young adult did I come to realise that the lake in my dreams actually existed here on Earth… and is called Lake Louise.
On occasion, even to this day, I still visit Lake Louise in my dreams… and this lake was 'The Lake' that brought inspiration to my book 'Shealla-Dreaming'.
I knew one day I would visit Lake Louise in person, to experience her beauty and listen to her wisdoms in person… and finally this day has arrived as part of our Spirited-Travellers World Tour.
At the bottom of this post sharing with you some snaps from my experience… but first a little about the energy of Lake Louise.
The Vortex of Lake Louise
Lake Louise is a vortex (one of many) that connects and anchors the wisdom of the Pleiades. The Pleiades is a cluster of stars approximate 440 light years from Earth and are easily seen with the naked eye.
Ancient civilizations from around the world have embraced the knowledge and wisdoms of the Pleiades over hundreds of thousands of years… and now on Earth we are re-remembering once again her Sacred Ancient Wisdom.
The Pleiades awakens your Soul and expands your Heart to the 'Divine Feminine', to the creative womb of your beingness. It is the portal that you descend through on your birth to Earth and it is the portal that you ascend to for a Soul Review upon leaving this physical existence.
You can connect with the Pleiades at any time to understand more about your individual Soul's Evolutionary journey, why you chose to come to Earth, connect with your past lives and receive guidance on how to embrace the highest potential of your Soul.
We 'feel' the Pleiades in our Sacred Chakra… it is where we experience intuitive guidance and connect to an infinite well of creativity. Through the Pleiades/Sacral connection we give birth to new ideas and are inspired to find solutions to every problem within out lives. Creativity knows no boundaries through the Pleiades, as this centre is the mystical and magickal primal force of the Goddess archetype of creation. We experience the Divine Feminine within (whether Male or Female) as tenderness, nurturing, fertility, creativity… and of course intuitive feeling.
Each and every one of us has this innate connection to the Pleiades, however our cultural / familial / social imprinting has made us 'forget' our origins and the beauty of this most sacred and primal kinship within our lives.
The Pleiades (and her associated Vortex's here on Earth) helps us to bring balance of the Diving Feminine with the Divine Masculine. The Divine Masculine is experienced as our Sirius/Solar Plexus connective energy of intuitive knowing here on Earth (Pleiades/Sacral Chakra is intuitive feeling). We experience the Divine Masculine within (whether Male or Female) as graceful strength, loyality, fearlessness & courageousness… and of course intuitive knowing.
When the Divine Masculine & Divine Feminine are in harmonic alignment (just like the Yin Yang symbol), this sacred union creates a synergy of the primal forces of creation together… making the unmanifest manifest. It brings our deepest dreams, desires and wishes into physical fruition. The power of the union of the 'God' & 'Goddess' are what synthesize quantum evolutionary change.
Releasing our Blessed Earth Crystals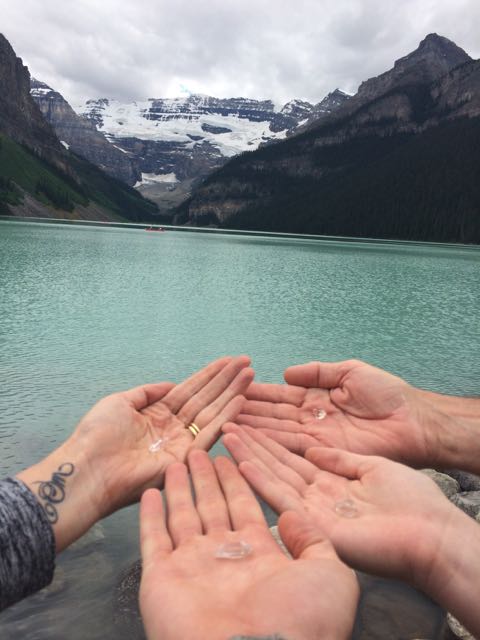 During our visit to Lake Louise, my family and I (drawing upon last weeks Wanuskewin experience) each released a Blessed Earth Crystal (see photo right) in to the Lake.
Firstly, we each held a prayer in our Hearts and then together we released our Crystals into Lake Louise, releasing our highest vision back to Mother Earth and into the Hearts of all Humanity.
Our collective vision was the unification of the Divine Feminine & Masculine in the Hearts-Minds of all life here on Earth… awakening humanity to our natural states of kindness, soul-heartedness and soul-mindfulness.
OmAhOm
xx Simone
Inviting to you Fulfill YOUR DREAMS
Inviting you to join me at my upcoming workshops in Canada / USA / Europe in 2015… where YOU TOO will learn PRACTICAL & REAL tools on how to bring your dreams into physical reality as your embrace the unification of the Divine Feminine & the Divine Masculine.
If you are truly ready to dive deep into yourself, then I invite you to join me in a sacred connection with Ancient Crystalline Wisdom and my upcoming courses & events. You will learn practical tools on how to remove the blocks that inhibit your experience of joy, freedom & abundance in order to awaken to your natural state of health, healing and vibrant vitality.
BONNYVILLE, AB, CANADA
10 & 11 JULY 2015 – Essence of Angels® Practitioners Course
12 & 13 JULY 2015 – Crystal Light Healing® Sacred Ancient Wisdom Cert. Course
(earlybird ends midnight 8 July 2015)
Find out more or make a booking >
PORT ALBERNI (Vancouver Island), BC, CANADA
18 & 19 JULY 2015 – Essence of Angels® Practitioners Course
(earlybird ends midnight 15 July 2015)
Find out more or make a booking >
SACRAMENTO, CALIFORNIA, USA
31 July 2015 – Fr'ee Talk Sacred Ancient Wisdom
1 & 2 August 2015 – Essence of Angels® Practitioners Course
(earlybird ends midnight 18 July 2015)
Find out more or make a booking >
SALT LAKE CITY, UTAH, USA
10 to 15 August 2015 – Crystal Light Healing® Practitioner Course
16 to 18 August 2015 – Crystal Light Healing® Teacher Course
(earlybird ends midnight 20 July 2015)
Find out more or make a booking >
MALIBU, CALIFORNIA, USA
2 October 2015 – Fr'ee Talk Sacred Ancient Wisdom
3 & 4 October 2015 – Essence of Angels® Practitioners Course
(earlybird ends midnight 19 September 2015)
Find out more or make a booking >
Our events in Europe commence in November 2015… please view our full EVENTS SCHEDULE for all the details >
Photo Album Lake Louise & Canada Day