I have been mulling over sharing this message for a little while now. Why? Well I didn't want the message to be misinterpreted, taken out of context, or possibly lull people into a tail-spin of panic.
Change is happening, and how we ride through this change will determine the future we are creating. The most powerful thing I believe we can all do in this moment is come together in our communities and support one another. Share our gifts. Share our wealths. Be there for one-another to see this dark period of our transition through.
Please watch the video below through your Heart. Feel into what I say, and from this place take action from a place of LOVE not fear. I will be talking so much more about this in the weeks and months ahead, as well as sharing in depth what myself & my family are doing within our Community to help ride the waves of change that are happening with light-speed. I plan on sharing meditations (that you can download), personal practices for self-care, as well as practical advice of what you can do on the ground to THRIVE.
I look forward to supporting you all as much as possible through this period of change. Together we can make a difference, know & feel that within your Heart.
One thing I forgot to mention in the video is… if you have a number of 'wealths' that you can share with others, then maybe reach out to your friends & communities members and check to see if they need assistance in riding these upcoming waves of change.
Maybe you have a room you could open up in your house to someone in need ? Maybe your yard could become a community garden ? Or maybe reach out to someone you know is deeply worried about how they will survive as the changes rollout, and hence your altruistic offer may not only put anothers mind at ease, but may also birth the foundations of our World More Beautiful. Don't wait for someone to ask, reach out, offer your 'wealth', and create the ripples of change.
I was unable to source the image below, sharing with whole heart & kindness.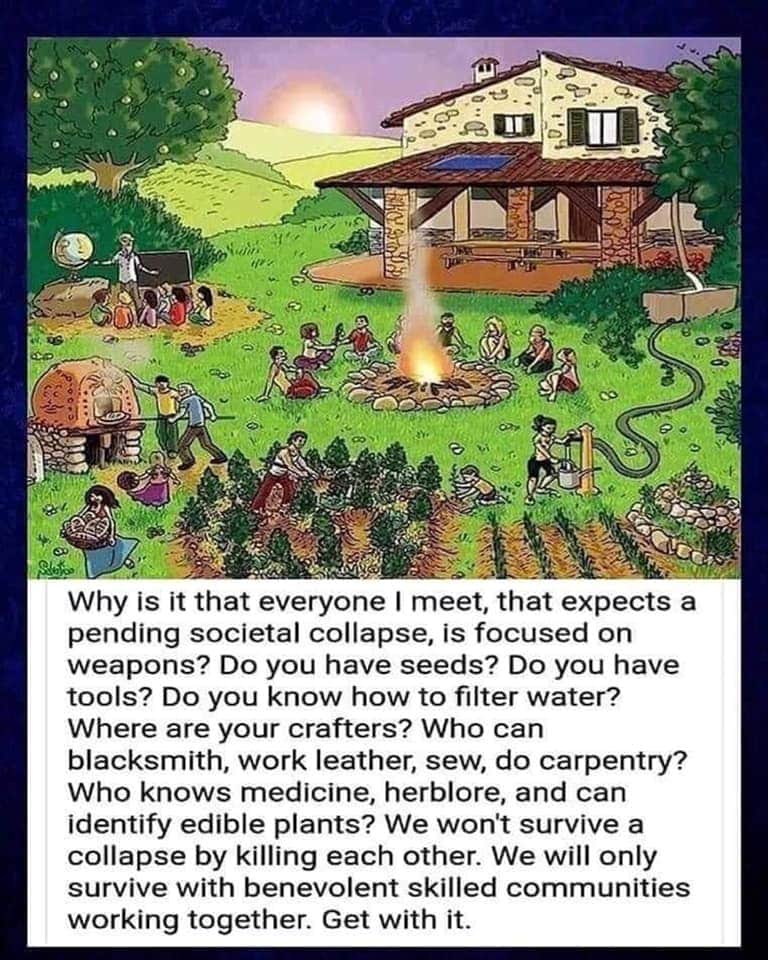 Worldwide Rally for Freedom
This coming Saturday 24 July, is our global Rally for Freedom. Below is the poster for Australia, and here is the link to the Telegram page to find an Event in your city.
https://t.me/worldwidedemonstration
I plan on attending our local Gympie Rally… see you there ! #wewillallbethere