With Medical Apartheid via Vaccine Passports fast descending on Australia, it is important to know your rights.
If you are are being coerced to take the vaccine, or are a Teacher, Police Officer or Health Care worker that will lose your job should you NOT have the jab, sharing below many resources to help you #holdtheline
Plus I have included resources to help make informed decisions your Health, including 'Questions to ask your Doctor'.
People for Safe Vaccines
Action to take to Ensure Your Doctor Provides Fully Informed Consent to Experimental COVID Injections:
Make an appointment with your doctor to discuss the COVID injection. Take with you the documents below from the COVID Medical Network (Australian doctors) to ensure that you and your doctor are fully informed about the experimental nature of this new genetic technology in the COVID injection. If your doctor does not know these facts they are breaching medical ethics by promoting this product to you. This is a crime. Here are the documents to take with you:
This Open Letter to all GP's from the COVID Medical Network. These are the Australian doctors who are concerned about medical ethics. They are providing this information specifically to your doctor to ensure that you get fully informed consent to this 'vaccine'. Please read the open letter and discuss it with your doctor. Inform your doctor they can join the COVID medical network to protect their professional integrity and to ensure their patients best interest comes first.

Here is the COVID19 Vaccine Declination form designed by the lawyers at People for Safe Vaccines to take to your doctor (and any employer) to discuss informed consent to this experimental jab.

Also take with you the global statistics of the deaths and illnesses from COVID 'vaccines' that are being provided by the government regulators of many countries. Here are the latest statistics (6 August 2021) of the possible harm and deaths being observed. Plus, the breakdown of the most common serious reactions/conditions occurring. These are only ~1% of the actual injuries/deaths occurring because of the delay in these conditions appearing, and due to the voluntary nature of government reporting systems:
i) European Union Database of Adverse Drug Reactions to COVID19 Vaccines – 20,595 dead and 1.9 million vaccine injuries
ii) US Vaccine Adverse Event Reporting System (VAERS) – 12,791 dead and 682,873 vaccine injuries
iii) The UK Yellow Card Reporting – 1,559 deaths and 1,135,579 vaccine injuries
iv) The Australian Therapeutic Goods Administrator (TGA) – 425 dead and 40,257 vaccine injuries in just four months.
Read More:
https://www.peopleforsafevaccines.org/post/citizen-action-doctors-must-provide-fully-informed-consent
Reignite Democracy Australia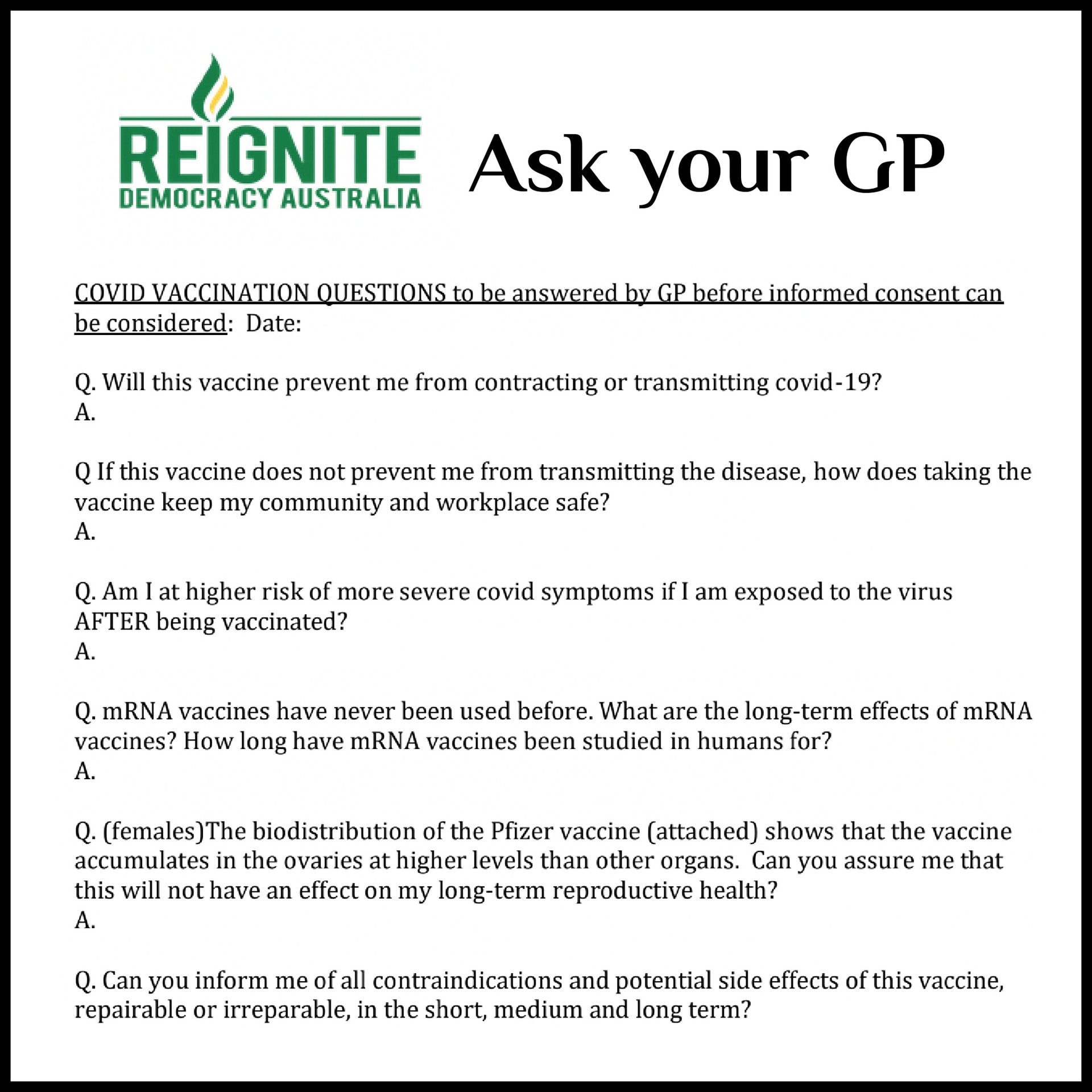 Resources for Questions to Ask your GP, Human Rights, letters, templates, information.
Questions to Ask your GP
https://www.reignitedemocracyaustralia.com.au/informed-consent/
Alternate Links in case the above becomes Censored
Questions to ask your GP
Letter to leave with your GP
Document to Leave for GP
Mandatory Jab Questions for Workplace
Download Letters to Employers
https://www.reignitedemocracyaustralia.com.au/youcansayno/
Guides for Businesses
https://www.reignitedemocracyaustralia.com.au/resource-documents/
NSW Teachers Unite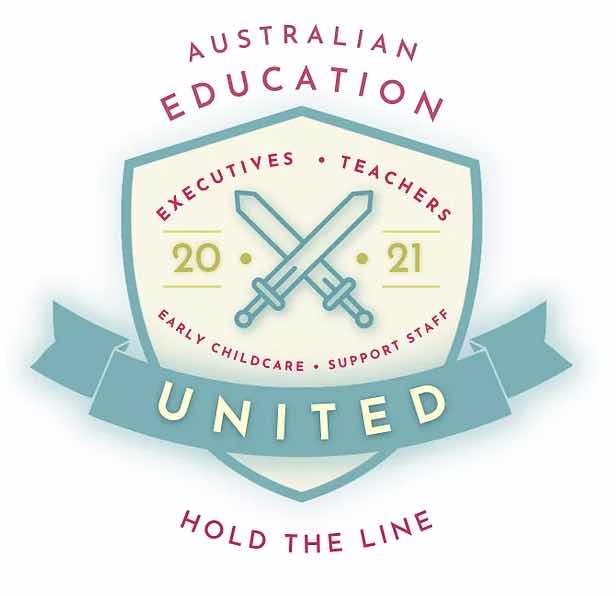 A large group of teachers and on-site school staff are pushing back against mandatory covid-19 vaccination. The group, Australian Educators United, is being represented by Human Rights Advocates and Advocate Me: in an open letter to the Minister of Education and Early Childhood Learning; the group provides the reasons for their objection to the vaccine and demands the decision to mandate be reversed immediately.

This detailed seven-page letter provides very clear reasons for conscientious objection to forced vaccination, backed up by quality reference data, but the underlying message is that forced medication of any kind is morally and ethically bankrupt. The Department of Education and any governing body has no right to interfere with the sacred doctor-patient relationship and informed consent must be practiced.
The letter is pointed in its assurance that the group is prepared to escalate their grievances to pursue legal recourse, should the decision not be reversed. And judging by the 68,000+ signatures on their petition, one can only surmise that inaction from the Education Department, will result in significant interruption to learning in this country, as more supporters from all States and Territories join each day.
To read the letter and support their campaign, visit their site by clicking here.
Qld Police Unite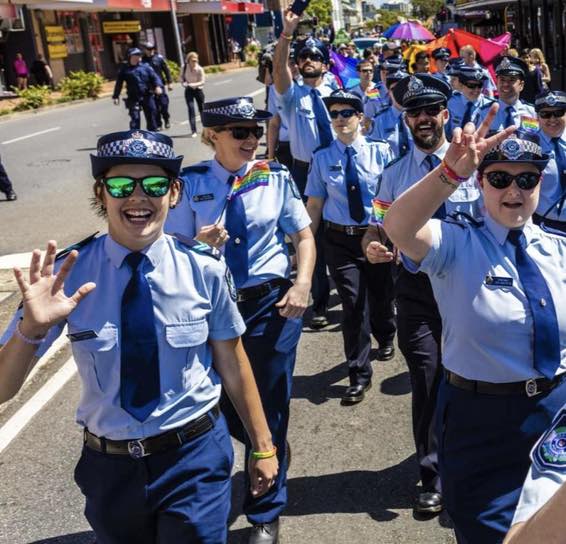 We are a group of concerned Queensland Police officers and their families who disagree with the mandating of the COVID-19 vaccine on Queensland Police Service (QPS) employees, as well as employees in every other sector, public or private.
We are not pro- or anti- the vaccine. This is not a pro- or anti- vaccine matter.
It is a question of whether our employers on behalf of the government can authorise civil conscription and interfere with the relationship between a patient and their doctor by mandating a vaccine. Our country has a representative democratic government structured to afford its citizens legal protection against the exercise of arbitrary political power.
We consider it to be the case that a mandatory vaccination policy at the initiative of an employer is incompatible with our workplace rights as employees and infringes upon our rights to freedom and informed consent to a medical procedure.
We seek the support of the community of QPS employees, their families and the community at large who agree with the above statement to help us test in courts of competent jurisdiction the validity of this mandate.
Aged Care Workers Unite
The Australian Constitution explicitly prohibits any form of legal compulsion upon the medical profession to carry out any form of medication, including vaccination. In fact, no Government, either Federal or State, can impose compulsory vaccination in this country, or prevent medical practitioners from remaining entirely free to choose whether or not to provide certain medical services, including vaccination. The Commonwealth Government cannot implement any mandatory vaccination scheme indirectly by creating a situation, i.e. establishing a National Cabinet and using that to direct the States to implement the Commonwealth's demands, in which the individual person is left with no real choice but compliance (fear of losing their job, their livelihood, their career).
Join the Private Group & become part of a High Court Challenge
https://www.facebook.com/groups/964852571035744
PLUS refer to legal class actions further down this page.
COVID Medical Network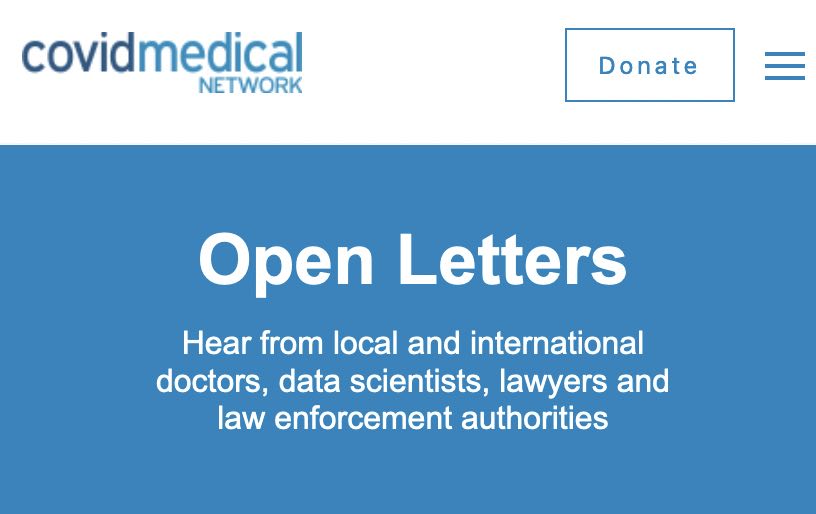 We are a group of senior medical doctors and health professionals concerned about the health impacts of the lockdowns used in response to the SARS-CoV-2 outbreaks across Australia.
Open Letters
Hear from local and international doctors, data scientists, lawyers and law enforcement authorities
https://www.covidmedicalnetwork.com/open-letters/overview.aspx
https://www.covidmedicalnetwork.com/open-letters/first-do-no-harm.aspx
Resources Vaccines, PCR, Lockdowns etc.
https://www.covidmedicalnetwork.com/coronavirus-facts/overview.aspx
Human Rights Advocates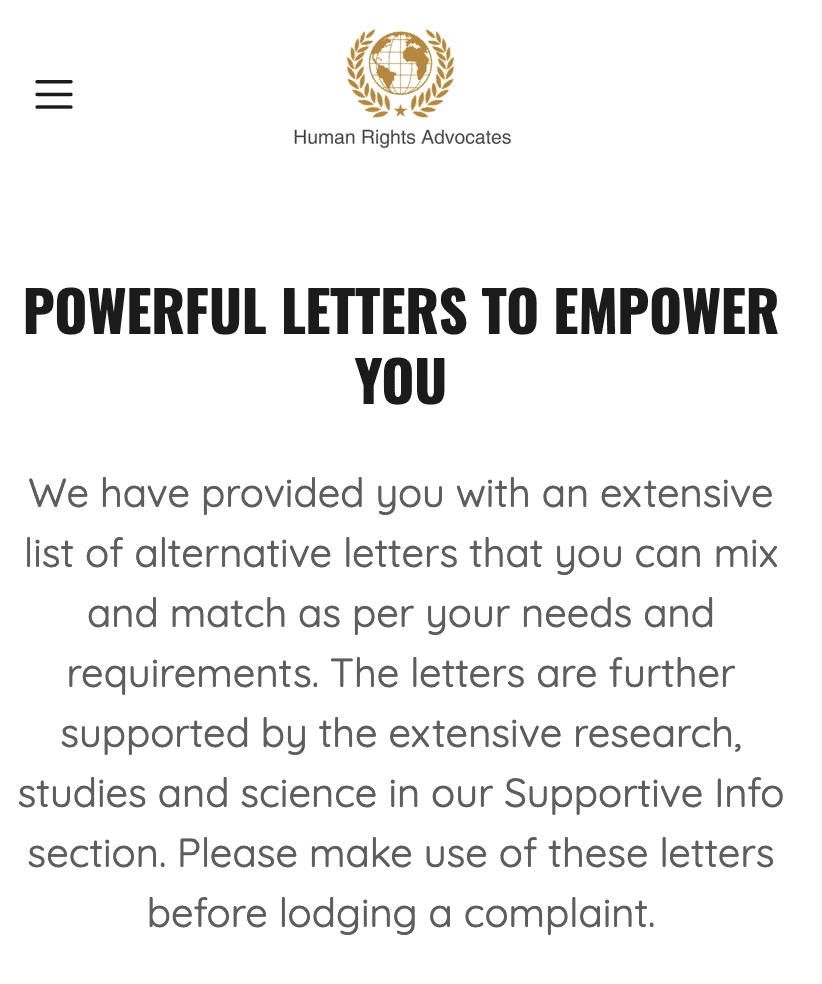 Resources for Human Rights, letters, templates, information. HRA provide an extensive list of alternative letters that you can mix and match as per your needs and requirements. The letters are further supported by the extensive research, studies and science in our Supportive Info section. Please make use of these letters before lodging a complaint.
https://humanrightsadvocates.com.au/letters
Mask Exemption Reference Letters
School Mask Exemption Letter
Non-Consent for COVID-19 Vaccine – Schools
Covid-19 Vaccination Declination Letter
Airline Letter – Mask Exemptions
Aged Care Facility – Visitors
Customised Business Poster
Free COVID-19 Vaccine Declination Letter
Free Employment Mandatory Mask – 1st Letter
Free Employment Mandatory Mask – 2nd Letter
Free RT-PCR Test Letter – Employers/Schools etc
Free RT-PCR Test Letter – Absence due to symptoms
Free RT-PCR Test Demand – Victoria
Mandatory Flu Vaccinations
Mandatory Flu & Covid-19 Vaccinations
Mandatory Covid-19 Vaccinations
AVN – Australian Vaccination Network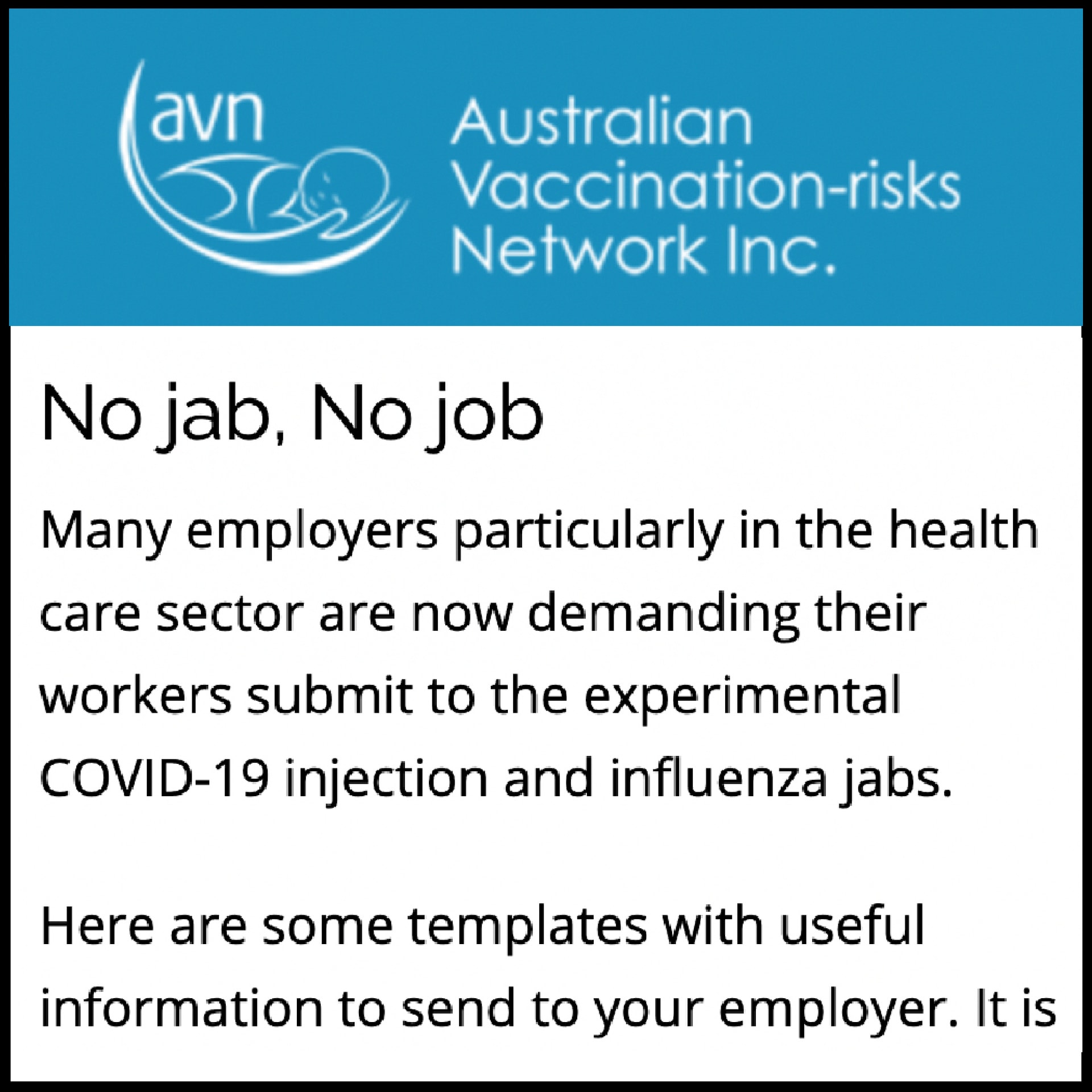 View Template Letters & Forms on AVN Website.
Letters for employers
Instructions on how to deal with employer who is insisting you have the Jab
Letter A – Experimental Jab Letter to employer
Letter B – Coercion into an Experiment
HR Vax Document
Other letters
Mandatory Masking
Masking and Children/Students
You MUST Act Now to Protect Your Privacy!
RT-PCR Testing Template
Declining Covid injections – Australian school aged children letter
Biosecurity Act Override letter
Human Rights Statement
Experimental Covid Injection
Constitutional Right to Refuse to Consent to any Medical Service
Letter of Declination
Vaccine Choice Australia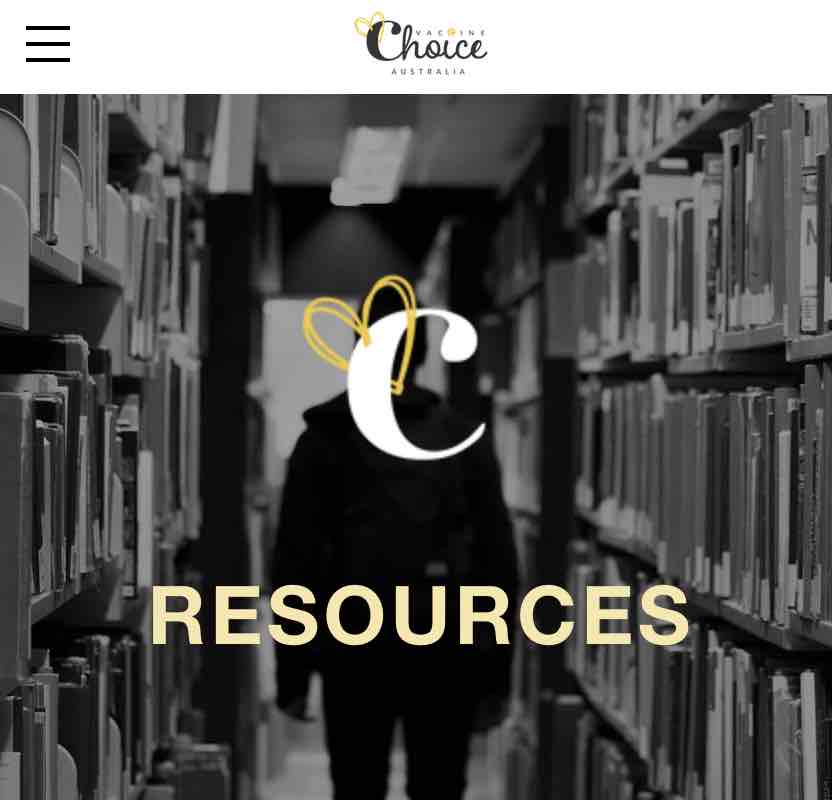 We are a team of passionate people who believe there is nothing more important than medical freedom.
We are here because we want to make permanent change for all Australians. We have been in the trenches on these issues for many years and some of us decades. Watching vaccine laws encroach on our freedom more and more prompted us to join this movement and collectively help other Australians take back their medical freedom.
Our kids are relying on us.
https://www.vaccinechoiceaustralia.com.au/resources.html
G&B Lawyers – High Court Challenge
Nathan Buckley, Partner at G&B Lawyers launching a Class Action against Mandatory Vaccination.
After taking advice from a prominent senior counsel (barrister), they will be commencing the largest ever class action on behalf of aged care workers throughout Australia. The action will be a claim for damages, suing the Commonwealth Government and every State and Territory that introduces a law making it mandatory for aged care workers to get jabbed before 17 September 2021 or else get fired from their jobs. So far that includes the States of SA, WA and likely QLD.
The amount of damages will be in the billions of dollars. To express your interest in this class action, you must be an aged care worker in Australia, not want to submit to a covid-19 jab and be subject to a law making it mandatory to have the jab before 17 September.
View Website:
http://gandblawyers.com.au/home/4594150275
Join Facebook Private Group – Aged Care Workers:
https://www.facebook.com/groups/964852571035744/about
View Facebook page:
https://www.facebook.com/GB-Lawyers-197895204117588
Maatouks Law Group
We have evidence that our Governments are not applying their own laws and are introducing draconian directives and legislation that override the Constitution, the Biosecurity Act 2015 and Human Rights legislative frameworks. As a result, healthy people are being treated as suspect COVID-19 cases.
National Class Action
https://callpeter.com.au/national-class-action/
NSW Class Action
https://callpeter.com.au/nsw-class-action/
AFL Lawyers
Lodging a number of legal cases against lockdowns, PCR Tests etc..
High Court Hearing, Sept 9, 2021
Watch LIVE / View Replay
https://www.youtube.com/watch?v=CJWOqMF4uHw

Video Interview POST above Court Hearing. Supreme court Trial to take place 30 September 2021.
https://www.bitchute.com/video/ffmTYlHChR97/
View Website:
https://aflsolicitors.com.au/
Telegram:
https://t.me/aflsolicitors
Facebook:
https://www.facebook.com/AFLSolicitors
Free Informed Consent Letters & Advice
https://freeinformedconsent.info/index.html
World Wide Rally for Freedom
This coming Saturday 18 Sept, more than 40 countries and 150 cities around the world are coming together to UNITE for Freedom, Peace and Human Rights..
View this Telegram Page to find an Event in your City
https://t.me/worldwidedemonstration
View this Webpage to find an Event in your City
https://worldwidedemonstration.com/
#wewillallbethere