On Friday October 1st, I am joining thousands upon thousands of Australians at 11am, in their United Stand to #ReclaimTheLine.
Police, Paramedics, Fire & Rescue, Nurses, Teacher, Early Childhood Educators & Health Care Workers are coming together in every capital city (plus regional locations) in a SILENT & PEACEFUL gathering. The aim is to put a halt to MANDATORY Vaccinations across any work sector.
We will be wearing white Tshirts.
On the Front: #ReclaimTheLine
Back: Profession & Years of Service
If you live in Australia, please visit this Telegram Page at 7am on October 1st, to find out the location of your local #ReclaimTheLine gathering.
https://t.me/NationalEducationUnited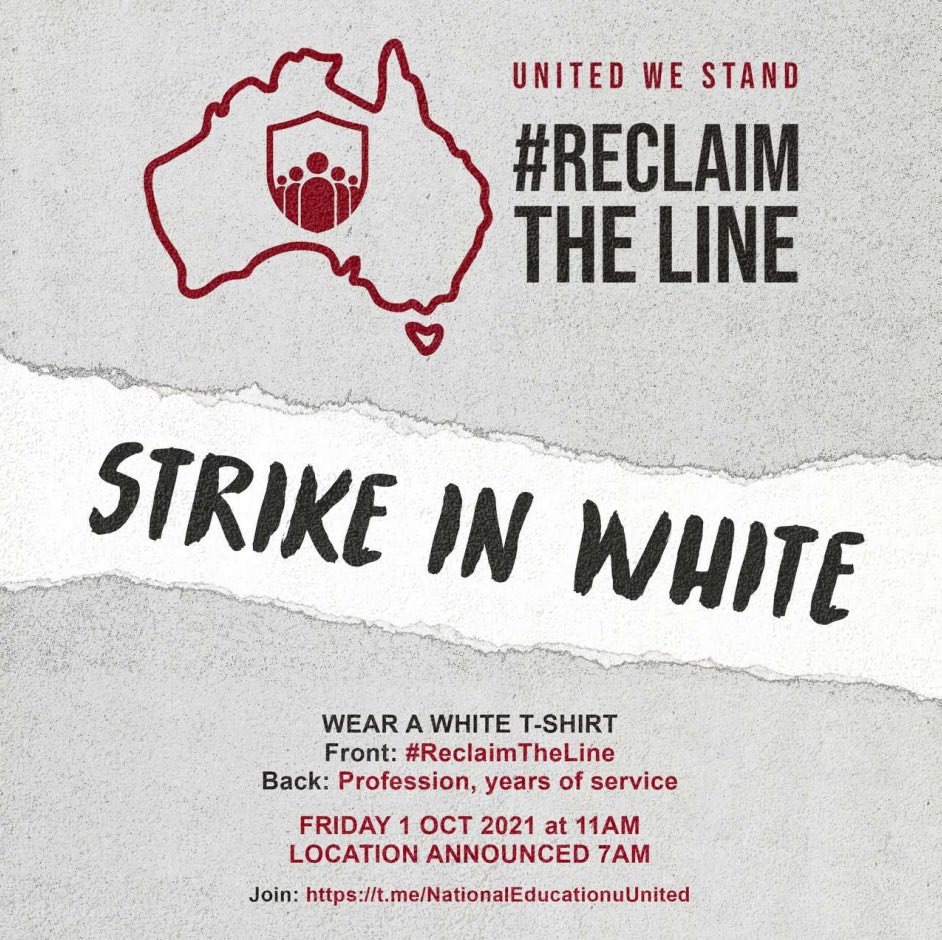 More about #ReclaimTheLine
In the interview below, JC Kay chats with Mack, the Founder of National United – a UNITED VOICE for professionals being impacted by vaccine mandates. They talk more about this moment, how National Education United was founded, the aims, and the importance of coming together to stand up for rights.
No Jab, No Job
The video below offers a glimpse into the wisdom, experience, and heart of professionals that have/will lose their jobs due to Vax Mandates. This is why we are gathering on October 1, to support the RIGHT to choose.
When you say NO to Evil, you are doing Good (God) in the world. Truth will always rise to the surface.
Brilliant Summary of Australia [World]
This 13 Minute video provides a BRILLIANT summary of what is happening here in Australia (& around the World). BV Paramarthi Swami expresses his concern of the current situation here in Australia. He has written to the Governor General of Australia for help.