We will continually update this page with new articles, scientific studies, videos & information.
Before reading below, I highly recommend watching this Video of World renowned experts (physicians, scientists, lawyers, activists etc.) discussing the many unanswered questions regarding the safety and effectiveness of the COVID vaccine. And also consider reading this article on the censorship of intelligent & critical discussion of Vaccines & Government responses.
Immunity of Liability: Governments around the world have granted full immunity of liability against any claim of loss caused by, arising out of, relating to, or resulting from the manufacture, distribution, administration, or use of medical countermeasures, including COVID-19 vaccines (United States, European Union, Australia). With a LONG historical correlation of Adverse Events from Vaccines, including more recently the COVID Vacc, what then keeps the 'morality & ethics in check' of BigPharma choosing safe vaccines over profit ?
Read more about Safety concerns here.
Ethics & Morality: Pfizer has been an habitual offender of illegal practices, having paid out over $4.7 Billion USD in fines due to criminal violations – such as fraudulently doctoring trial results/illegal trials on children, knowingly administering medications to groups (such as children & elderly) without approval, fraudulent marketing campaigns, selling of defective medications etc.
If you are based in Australia, we also recommend you read our Australian Page for Vaccine Adverse Events.
***
February 24, 2021
48 year old man died after Pfizer Vaccine
The 48-year-old father-of-four Chris Moore, of the UK, was given the first dose of the pfizer vaccine on January 2 at the University Hospital of North Durham. He began to show symptoms of COVID two days later & sadly died on February 10 – after 36 days in hospital.
February 23, 2021
Two Nuns Dead and 28 COVID Positive 2 Days After Experimental COVID mRNA Injections
Earlier this month WKRC Local 12 in Kentucky reported how 2 nuns died and 28 out of the 35 nuns at a Northern Kentucky monastery tested positive for COVID just two days after receiving their first experimental mRNA COVID injections.

February 23, 2021
22 Elderly with Dementia Dead in 1 Week After the Experimental mRNA COVID Injection in the Netherlands
RTV Utrecht in the Netherlands reported yesterday that 22 residents have died within the span of 1 week at St Elisabeth Nursing and Guest House in Amersfoort, following injections on January 30th of one of the mRNA experimental COVID "vaccines." Read English translation.
February 23, 2021
COVID-19 vaccines account for a staggering 70% of the annual vaccine deaths
When you look at vaccine-related deaths between January 2020 and January 2021, you find that COVID-19 vaccines account for a staggering 70% of the annual vaccine deaths, and that's while having been available for less than two months.
February 22, 2021
Medical Coercion & disregard of Human Rights.
Even though Dr. Marty Makary, a surgeon and a professor at the Johns Hopkins School of Medicine and Bloomberg School of Public Health, believes that the coronavirus will be "mostly gone" by April due to herd immunity being reach, Govts are still choosing to perform a mass crime against humanity. Whether it be penalising people with massive fines (relative to income) in Indonesia or performing mass human experiments against citizen will by vaccinating an entire Brazilian City. In 1984-esq style, the Whitehouse has enlisted Social Media Giants to suppress Vaccine (mis) information by deleting posts that deviate from the official statement. And defense forces are 'pressuring' to get vaccines 'its your duty' rather than your choice whilst imparting false information about safety which shows clear intent to coerce and not inform. And with the mass COVID vaccination program now in full swing, we are hearing of more and more reports suggesting the fundamental right and legal requirement of Administrators of emergency use vaccines to inform vaccine recipients of the potential risks is not being upheld. Is this criminal negligence ?
February 22, 2021
Protecting Public Health Outweighs Informed Consent of Families Say Judges in Spain
Even though the Spanish government has maintained that the novel vaccine would be voluntary, the nursing home effectively took custody of the woman, who suffered from dementia, and vaccinated her without the informed consent of her family.
February 22, 2021
WHO green-lights mRNA vaccine experimentation on pregnant women and newborn infants
In early January, the World Health Organization (WHO) concurred that pregnant women should not receive experimental mRNA vaccines, due to insufficient safety data. By the end of the month, WHO reversed its recommendation and joined the U.S. CDC in promoting experimental mRNA vaccines for pregnant women.
February 21, 2021
Long-Term Studies Of COVID-19 Vaccines Hurt By Placebo Recipients Getting Immunized
Tens of thousands of people who volunteered to be in studies of the Pfizer-BioNTech and Moderna COVID-19 vaccines are still participating in follow-up research. But some key questions won't be easily answered, because many people who had been in the placebo group have now opted to take the vaccine.
February 21, 2021
Over Half of Military Families do Not Want COVID Vaccines
The Vaccine Reaction is reporting that a recent survey found that 53 percent of U.S. military families do not want to take the experimental mRNA COVID injections.
February 19, 2021
After Pfizer Vaccine, 600 eye disorders & 5 people left blind
In the UK, at least 634 people were diagnosed with eye disorders after vaccination. One person lost central vision, another person lost visual acuity, thirty-one people report impaired vision, and five people went blind! The Pfizer/BioNTech has caused sixty-nine incidents of Bells Palsy, a condition that paralyzes muscles on one side of the face. Download and view all UK Govt Data here.
February 19, 2021
COVID deaths total 929 as of February 12 on the CDC VAERS system
Of the 929 reported deaths as at Feb 12, about one-third occurred within 48 hours after the COVID vaccine. The average age of the deceased was 77.8 and the youngest was 23. 52% of the reported deaths were among men, 45% were women and 3% are unknown. 58% percent of the deaths were reported in people who received the Pfizer vaccine, and 41% were related to the Moderna vaccine.
February 19,2021
How CDC Misled on COVID Vaccine Efficacy
The CDC wrongly stated on its website that Pfizer's COVID vaccine was highly effective in people previously infected with the virus. It took multiple calls to the CDC and more than a month before the agency finally corrected the error —but the new language is still misleading.
February 19,2021
Pfizer is recruiting 4,000 Pregnant women for trials
Even though women have experienced miscarriage with the Pfizer vaccine, Pfizer is currently recruiting 4,000 healthy pregnant women at 24-34 weeks for a Phase 2 of 3 trial of COVID vax. And the Pregnant female must remain triple masked during the trial.
February 19, 2021
Whistleblower Video Footage of Forced COVID Vaccines in German Nursing Homes Goes Public – Attorney: "We're Dealing with Homicide, Maybe Even Murder"
Whistleblowers in Germany who work in nursing homes have also stepped forward, some with video footage showing residents being held down and vaccinated against their wish. You may also wish to watch this video from Holocaust Survivor Vera Sharav & her reflections on how this moment has happened before in our past.
February 18, 2021
34-year-old Saskatchewan Hospital North Battleford worker dies after vaccine
SHA investigating death of infected health-care worker Tom Thomas. Thomas worked as an aide at Saskatchewan Hospital North Battleford and that Thomas believed he may have been exposed to the virus at the hospital early in February — only 24 hours after being given his first dose of a COVID-19 vaccine. Thomas had chest pains and went to the emergency room, he had a sudden cardiac arrest. Article referencing Cardiac problems with COVID Vaccine.
February 18, 2021
Hospitals are beginning to blame serious vaccine injuries on the deceased patient's immune system
This is the latest incidence of MEDICAL FRAUD where medical professionals are conspiring to coverup a vaccine injury by blaming COVID for the death of the man who was vaccinated for COVID and showed no positive test for COVID.
February 18, 2021
Greek hospital director is prosecuted for reporting 40 year old nurse paralysis after second mRNA injection
A Greek nurse is now paralyzed after receiving a second dose of mRNA. The 40-year-old nurse is a mother of two and has worked as a nurse for 17 years. Hospital Director said the nurse was "in perfect health" before receiving the second mRNA shot. The nurse is believed to have developed Guillain-Barré syndrome. Directors felony is to express an mRNA unwanted side effect with "too much certainty". Unsure whether the vaccine was Pfizer or Moderna.
February 18, 2021
Second Pfizer COVID Shot Halted in Spain After 46 Deaths in One Nursing Home Following the First Shot
The Nuestra Señora del Rosario (Our Lady of the Rosary) nursing home is reeling due to mass deaths after mRNA inoculations. All residents and workers at the facility received the first dose of Pfizer mRNA in early January, according to Spain mainstream media outlet ABC de Sevilla. Most residents became extremely ill shortly after the shots. It is believed many came down with COVID-19, despite being "vaccinated against it."
February 18, 2021
28-year-old has brain aneurysm, dead five days after second Pfizer mRNA shot
Sara Stickles received the second dose of the Pfizer mRNA shot on or around February 2, according to a family Facebook post. She immediately broke out in rashes. Ms. Stickles had severe headaches five days later, Sunday, February 7. Soon thereafter, she started crying and said "something isn't right. Just hold me" She lost the ability to speak, her eyes crossed and glazed over, before she lost consciousness,
February 18, 2021
Pfizer study another worry for South Africa's vaccine rollout
Scientists will meet on Thursday to advise South Africa's government on its next steps after a study suggested the dominant local coronavirus variant may reduce protective antibodies from Pfizer's COVID-19 vaccine by two-thirds.
February 17, 2021
Former Detroit TV Anchor Suddenly Dies One Day After Being Injected with Experimental mRNA COVID Shot
68 year old Karen Hudson-Samuels, was found dead at her home by her husband last Tuesday, just one day after taking the COVID-19 vaccine.
February 17, 2021
Pathologist: FDA 'Misled the Public' on Pfizer Vaccine Efficacy
In an amended reply to the FDA's rejection of his concerns about Pfizer's clinical trials, Dr. Sin Hang Lee says the FDA is glossing over potential risks of an mRNA vaccine while concealing its true efficacy.
February 16, 2021
Whistleblower: 8 of 31 Residents Dead in German Nursing Home After They Were Forcibly Injected with Pfizer Experimental mRNA COVID Shots Against Their Will
The whistleblower describes how German soldiers accompanied nurses to administer the vaccines, and that there was no informed consent, and some who resisted were vaccinated anyway. The whistleblower then gives first hand knowledge of how the health of the residents rapidly declined soon after vaccination, resulting in 8 of the 31 residents dying within a few weeks.

February 16, 2021
46 Nursing Home Residents in Spain Die Within 1 Month of Getting Pfizer COVID Vaccine
Health officials have reportedly halted administration of the second shot of Pfizer's vaccine at the Spanish nursing home – after Forty-six nursing home residents who had received their first dose of Pfizer-BioNTech's fast-tracked vaccination against COVID-19 at the beginning of January had died by the end of the month, Spanish media have reported.

February 15, 2021
59,614 reported adverse reactions including 143 deaths in 8 week period administration of Pfizer Vacc
Download the 7 week UK Govt Report here to view published Adverse Reactions 9 December 2020 to 31 January 2021. You can download reports at any time from the UK Government Website.
February 15, 2021
CDC to investigate Nebraska man's death following COVID-19 vaccination
The Department of Health and Human Services has been made aware of the death of an individual in Nebraska, for which COVID-19 vaccine was listed as one of several causes of death, a report revealed. A News Channel Nebraska report said the individual was "a male in his late 40s." He had a "number of comorbidities" and was a long-term care facility resident.
February 14, 2021
Four people in Oregon who received both doses of vaccine test positive for coronavirus
Four people in Oregon have tested positive for the coronavirus after receiving both doses of the Covid-19 vaccine, health officials said. And they got sick within 14 days of receiving the second dose.
February 14, 2021
78-year-old woman died shortly after Pfizer Vacc
A 78-year-old woman died shortly after being inoculated at a mass vaccination site in Los Angeles County.
February 13, 2021
Florida Man dies die after 2nd Vaccine
Mike Ginesin of Apopka Florida, had his second dose of the COVID Vacc and then died within 24 hrs.
February 11, 2021
39 year old Doctor dies in Ireland after Covid injection
39-year old Dr Keshav Raman Sharma, a Doctor who practiced in Wexford General Hospital, received one of the experimental COVID mRNA injections on January 5 and on January 11, was found dead in his home.

February 11, 2021
Pfizer Vaccine on Children
Pfizer has finished enrolling participants in its study of 12- to 15-year-olds and anticipates having data in "the early part of 2021". "From there, we will plan to finalize our study in 5-11 year olds," and then submit the data to the U.S. Food and Drug Administration for review and get authorization for the vaccine's use in those age groups before it's available.
February 11, 2021
Young Doctor dies of MIS (multi inflamm syndrome) after contracting COVID AND having the Vaccine
36 year old Orthopedic Surgeon Dr J Barton Williams, died in Memphis Hospital from MIS – Multi-System Inflammatory Syndrome. He had previously had COVID (though he was not aware of this) AND had the COVID Vaccine.
February 11, 2021
49,472 reported adverse reactions including 107 deaths in 7 week period administration of Pfizer Vacc
Download the 7 week UK Govt Report here to view published Adverse Reactions 9 December 2020 to 24 January 2021. You can download reports at any time from the UK Government Website.
February 10, 2021
Wisconsin Resident Doctor has Miscarriage 3 Days After Being Injected with Experimental COVID mRNA Shot
Dr. Beltrán Ponce tweeted on January 28 that she is 14 weeks pregnant and "fully vaccinated." She repeated many of the most common talking points related to COVID-19 and vaccines in the tweet chain. The miscarriage happened at 14 1/2 weeks, indicating it was three days after she got the first or second mRNA shot. She did not say if it was the Pfizer or Moderna shot. Dr. Beltrán Ponce has since locked her Twitter account so only verified followers can see her tweets.

February 10, 2021
How safe are the NanoParticles in Moderna's Vaccine
Moderna and Pfizer's COVID-19 vaccines use lipid nanoparticles that contain polyethylene glycol (PEG) to deliver mRNA to your cells. This experimental mRNA technology and its lipid nanoparticle (LNP) based delivery system have never been approved for use in a vaccine or drug. The first dose of COVID-19 vaccine may prime the body to have an immune reaction to LNPs, such that when the second dose is received, a stronger likelihood for adverse events exists. The PEG found in both Pfizer's and Moderna's vaccines could also be causing allergic reactions and anaphylaxis
February 10, 2021
Could Spike Protein in Moderna, Pfizer Vaccines Cause Blood Clots, Brain Inflammation and Heart Attacks?
Dr. J. Patrick Whelan, a pediatric rheumatologist, warned the FDA in December that mRNA vaccines could cause microvascular injury to the brain, heart, liver and kidneys in ways not assessed in safety trials.
February 10, 2021
California man tests positive for Covid-19 weeks after getting second vaccine dose
Three weeks since a Lake Forest man received his second dose of the Pfizer COVID-19 vaccine, he got a positive COVID-19 test result.
February 9, 2021
UK Column News Special: Care Home Whistleblower
UKColumn was recently contacted by an experienced Care Home manager. The individual was deeply concerned about the effects of Covid 19 and vaccinations, on both staff and the elderly, within care facilities across the country. Finally their personal concern had reached the point where they felt the need to speak out to the wider public.
February 9, 2021
Doctors Link Pfizer, Moderna Vaccines to Life-Threatening Blood Disorder
A second New York Times article quotes doctors who say the mRNA technology used in COVID vaccines may cause immune thrombocytopenia, a blood disorder that last month led to the death of a Florida doctor after his first dose of the Pfizer vaccine.

February 8, 2021
Government Consigned Israeli Population to be Human Subjects in a Massive Experiment
On November 18, 2020, Israel's senior health officials were caught unprepared when Pfizer announced that its vaccine was "90% effective" (revised to 95%) against Covid-19. They had ordered millions of vaccine doses from Moderna and AstraZeneca but none for the Pfizer-BioNTech vaccine. How then, did Israel procure an estimated four to five million doses of the Pfizer vaccine in December 2020 – enough to vaccinate at least two million people?
February 8, 2021
A Few Covid Vaccine Recipients Developed a Rare Blood Disorder – Thrombocytopenia
The cases involved either the Pfizer-BioNTech or Moderna vaccine, the only two authorized so far for emergency use in the United States. Hematologists with expertise in treating immune thrombocytopenia said they suspected that the vaccine did play a role.
February 8, 2021
Deaths after Pfizer vaccination at Spanish nursing home aggravate concerns
Concerns over the mRNA vaccine intensified following a Russia Today report on Monday that all 78 residents at a nursing home in Madrid, Spain had tested positive for COVID-19 after being given their first dose of the Pfizer-BioNTech vaccine on January 13, and at least seven people have died.
February 8, 2021
Many in 70s collapses & dies straight after getting COVID-19 Vacc in NY
NEW YORK CITY (WPIX) – Health officials confirmed early Monday that a man died 25 minutes after getting the COVID-19 vaccine Sunday morning at the Jacob Javits Convention Center in Manhattan. The man collapsed as he was leaving the Hudson Yards vaccination site.
February 7, 2021
Floridians (United States) file hundreds of COVID-19 Vaccine side-effects.
Discussion of the most common side-effects. Keeping in mind that VAERS data may only represent less than 1% of actual Adverse Events.
February 7, 2021
9 Dead in Spanish Nursing Home Shortly After First Pfizer Shots
The Sun in the UK has reported that nine nursing home residents in Spain have died 10 days after receiving the experimental Pfizer mRNA COVID injections, and nearly every other resident tested positive for COVID following the injections. Second Doses Given Anyway – Religious Beliefs in Vaccines Causing Massive Senior Deaths?
February 6, 2021
Another Jewish Holocaust? Local Talk Radio Reports "Many Dying" in Israel Following Pfizer Experimental mRNA Injections
A man residing in Israel has gone public with a short video, where he plays a portion of a local talk radio program produced by Mordechai Sones on IsraelNewsTalkRadio.com. Mordechai begins his broadcast by reading the names of 28 people who have died following the Pfizer experimental COVID mRNA injections. The list begins with some elderly Rabbis, but also includes young people who reportedly had no existing health problems and died suddenly, including a 25-year-old woman.
February 6, 2021
Are more people being harmed by Pfizer Experimental Vax than from COVID?
"In effect, Bibi [Netanyahu] has signed up his people, all seven million citizens aged 12 years and over, without our informed consent, to become the first country in its entirety to do human testing on a technology which has been, for many decades, attempted and failed in the laboratory…Our citizens must first and foremost define the discussion in order to accurately weigh the choices…[We] have been given little information at all and that includes complete opacity of data on the unfolding outcomes of adverse reactions currently taking place."[x] [Ilana Rachel Daniel, Arutz Sheva, Israel National News]

BBC: "Israel bought large stocks of the [Covid-19] jab in exchange for acting as the world's guinea pig."
Vera Sharav Holocaust Survivor: America is at a Crossroads – Defy Authority or Become Like Nazi Germany
February 6, 2021
9 Nursing Home residents died 10 days after Pfizer Vax
The Sun in the UK has reported that nine nursing home residents in Spain have died 10 days after receiving the experimental Pfizer mRNA COVID injections, and nearly every other resident tested positive for COVID following the injections. Second Doses Given Anyway – Religious Beliefs in Vaccines Causing Massive Senior Deaths?
February 5, 2021
Pfizer drops India vaccine application after regulator seeks local trial
Pfizer Inc said on Friday it had withdrawn an application for emergency-use authorisation of its COVID-19 vaccine in India, after failing to meet the drug regulator's demand for a local safety and immunogenicity study.
February 4, 2021
3 Italian Medical Professionals Dead after receiving Pfizer Vax
The Italian media has reported on several deaths among young hospital healthcare workers, just shortly after receiving the experimental Pfizer mRNA COVID injections. 45-Year-Old Italian Doctor, 39-Year-Old Nurse, 42-Year-Old Surgical Technician all dead after Pfizer Vax.
February 4, 2021
More Than One In Three People In U.K. Study Report Side Effects From Pfizer Coronavirus Vaccine
More than a third of a subset of people who received the Pfizer-BioNTech coronavirus vaccine in the U.K. in December reported experiencing side effects, a study released Thursday suggests, though symptoms were largely confined to local reactions and rarely lasted beyond a few days.
February 4, 2021
53% of Military Families Don't Want COVID-19 Vaccine, Survey Shows
Poll of 810 United States active-duty military personnel, spouses and veterans, more than half of active-duty families, or 53%, said they did not plan to get the COVID-19 vaccine, citing safety concerns and suspicions over development. Nearly half of veteran families agreed.
February 4, 2021
58-Year-Old Woman Dies Hours After Getting First Dose of Pfizer Vaccine
Doctors said Drene Keyes, whose death is under investigation, died of flash pulmonary edema likely caused by anaphylaxis, a life-threatening allergic reaction, which some people have experienced after receiving the COVID vaccine.
February 3, 2021
49 year old Italian Pharmacist dies 6 days after COVID-19 Vacc.
A 49-year-old pharmacist, Miriam Gabriela Godoy, from Porto Corsini, a seaside resort on the Romagna Riviera, (Italy) died last Wednesday after receiving the vacc. The pharmacist had been vaccinated on January 14th. The next day she went to work at the pharmacy and felt ill. Urgently transported to the Bufalini hospital in Cesena & died a few days later, Wednesday 20 January. The woman leaves behind 4 children & NO autopsy was performed to ascertain the real causes of her death.
February 2, 2021
7 Dead and 100% of Residents Infected in Spanish Nursing Home After Pfizer Vax
7 residents in a nursing home in central Spain have died just after being injected with the experimental Pfizer mRNA COVID shots. And all 78 residents and 12 staff are now testing positive for COVID-19 after receiving the injections, while prior to the injections the nursing home had reportedly been "virus-free" during the previous "waves" of COVID-19.

February 2, 2021
Israeli Government disregarded potentially serious medical risks from the experimental vaccine and risks to privacy
Government of Israel entered into a secret contract with Pfizer that enrolled the Israeli population to become research subjects, without their knowledge or consent. Israel is considered an ideal place for a vast epidemiological study, encompassing 9.3 million people, because of its universal, state-sponsored healthcare system in which insurers maintain 40 years of digitized medical records, including vaccination records for each Israeli citizen. This centralized system helped Israel administer more than 2 million doses of the vaccine in under a month. In exchange, Israel received priority delivery of millions of doses of the vaccines. 12,400 People in Israel Tested Positive for Coronavirus AFTER Being Injected with the Experimental Pfizer COVID Shot. 4 People Died and 240 Got COVID19 in Israel After Being Injected with Pfizer Experimental mRNA Vaccine
February 2, 2021
Israeli Teenager Hospitalized in ICU for "Inflammation of the Heart" Days after Receiving Second Pfizer Vaccine
A 19-year-old man with no preexisting conditions was hospitalized at Assaf Hospital in the intensive care unit a few days after receiving the second dose of the coronavirus vaccine.The young man arrived at the Terem medical center yesterday complaining of chest pains and an accelerated pulse and was rushed to the hospital, where he was found to be suffering from myocarditis, or inflammation of the heart.
Read More about Cardiac Related Reactions to COVID Vaccines.
February 2, 2021
It is beyond reckless and totally unnecessary to administer these experimental vaccines to millions of people when there is only limited short term safety data
James Odell, OMD, ND, L.Ac. – Absolutely no long-term safety studies have been done to ensure that any of these vaccines do not cause cancer, seizures, heart disease, allergies, and autoimmune diseases, as seen with other vaccines and observed in earlier coronavirus vaccine animal studies. Because animal studies were bypassed for these vaccines due to 'fast-tracking', millions of humans are now the primary test animal.
February 1, 2021
Punjab Health Minister Dr Yasmin Rashid on Monday advised people to vaccinate at their "own risk",
Punjab Health Minister Dr Yasmin Rashid on Monday advised people to vaccinate at their "own risk", saying there were side effects related to the COVID-19 vaccine, which she also claimed caused "deaths in some countries."saying there were side effects related to the COVID-19 vaccine, which she also claimed caused "deaths in some countries."
February 1, 2021
19-year-old hospitalized in ICU days after receiving second Pfizer vaccine
A 19-year-old was hospitalized with myocarditis – inflammation of the heart muscle – five days after receiving his second dose of the coronavirus vaccine, Terem emergency medical clinic reported Monday. "The fact that the symptoms started immediately after the vaccination raises the suspicion that an immunological reaction may have caused the inflammation," said Dr. Abdulhadi Farojeh, a Terem medical director, Israel.
February 1, 2021
Vaccine SideEffects – Falling ill or even Death
Many people are concerned with growing reports of people falling ill and even death after a vaccine. Experts claim this is a predictable outcome and can actually be a good thing. What exactly happens to the body when vaccinated and why is being ill after good? Both the Pfizer/BioNTech and Moderna vaccines are quite "reactogenic"—meaning they stimulate a strong immune response…
January 30, 2021
US children will 'hopefully' get vaccines in late spring or early summer, says Fauci
Children in the US will "hopefully" start to be vaccinated against Covid-19 by late spring or early summer 2021, Dr Anthony Fauci said last Friday. Pfizer says its Covid vaccine trial for kids ages 12 to 15 is fully enrolled.
January 30, 2021
A COVID-19 vaccine side effect mirrors breast cancer symptom, doctors say don't panic
The CDC notes about 11% of people who receive either the Pfizer or Moderna vaccine will experience swollen lymph nodes after their first dose and that goes up to 16% after the second dose. This side effect mirrors breast cancer symptoms.
January 29, 2021
329 Deaths + 9,516 Other Injuries Reported Following COVID Vaccine, Latest CDC Data Show
The numbers reflect the latest data available as of Jan. 22 from the CDC's Vaccine Adverse Event Reporting System website. Of the 329 reported deaths, 285 were from the U.S., and 44 were from other countries. The average age of those who died was 76.5.

January 28, 2021
24 Residents Dead in 3 Weeks as One Third of UK Nursing Home Residents Die After Experimental mRNA COVID Injections
In what is becoming almost a daily report of massive nursing home deaths following injections of experimental mRNA COVID shots, a nursing home in the U.K. is reporting over one third of their residents have died after receiving the mRNA experimental COVID injections.

January 28, 2021
60-Year-Old Father Dies After Receiving Second Dose Of Pfizer Vaccine
A 60-year-old Orange County man, Tim Zook, died 4 days after receiving a second dose of the coronavirus vaccine. Hours after receiving the 2nd dose he was taken to the emergency room unable to breath, fell into a coma in 2 days, then died 4 days after shot.
January 28, 2021
Cardiothoracic Surgeon Warns FDA, Pfizer on Immunological Danger of COVID Vaccines in Recently Convalescent and Asymptomatic Carriers
In a letter to the U.S. Food and Drug Administration (FDA), Pfizer and the press, Dr. Hooman Noorchashm warns of an "almost certain immunological prognotication that if viral antigens are present in the tissues of subjects who undergo vaccination, the antigen specific immune response triggered by the vaccine will target those tissues and cause tissue inflammation and damage."
January 27, 2021
45 year old healthy Italian Doctor takes Vaxx and drops dead from heart attack
Mauro Valeriano D'Auria, a gastroenterologist dropped dead from a heart attack while playing Tennis. He was in the prime of life, in perfect health. He had boasted on his FaceBook page that he had taken the Vaccine for Covid-19 and that it was perfectly safe.

January 27, 2021
39-year-old nurse aide dies 'within 48 hours' of receiving mandated COVID-19 shot
A 39-year-old woman with no known comorbidities died unexpectedly in northern Ohio within 48 hours of receiving a COVID-19 vaccine, which was reportedly required by her employer. Janet L. Moore, a nurse aide at Admirals Pointe Nursing Home (APNH) in Huron – According to her neighbors she wasn't feeling good directly after the vaccine, and then ever since the vaccine she was actually feeling nauseated, she'd have like migraines and stuff like that. And then, within 48 hours, she ended up passing away."

January 27, 2021
Healthcare Worker Dies 4 Days After Second Pfizer Vaccine, Death Under Investigation
The wife of Tim Zook, a 60-year-old x-ray technician who became seriously ill hours after getting his second Pfizer vaccine and died four days later, says "The message is, be safe, take the vaccine — but the officials need to do more research. We need to know the cause,' said the wife of Tim Zook".
January 25, 2021
Did Larry King Receive an Experimental COVID Shot Just Before His Death?
With the news that baseball legend Hank Aaron received the experimental Moderna mRNA injection about 2 weeks before his death at the age of 86, people are naturally inquiring as to whether long-time talk show host Larry King, who just died at the age of 87, also received one of the non-FDA approved experimental COVID mRNA shots? National media pushes vaccine misinformation — coroner's office never saw Hank Aaron's body.
January 25, 2021
Approval of Pfizer Vaccine in Australia
Here is why the Pfizer Vaccine is a cause for concern, potential for serious adverse effects, including death. And an Early Vaccine Rollout is indicated.. but be careful for what you wish for! Coercive measures are being undertaken with Australian Govt spending $24 Million AUD on advertising as crucial component of coercing people to vaccinate. And the Doherty Institute pushing for new laws to censor 'mis-information' (ie information that disagrees with Pharma-Govt narrrative).
January 25, 2021
As of Jan. 15, 181 DEATHS have been reported to the U.S. government's Vaccine Adverse Events Reporting System as possibly being related to COVID vaccines.
ChildrensHealthDefence: As of Jan. 15, 181 deaths have been reported to the U.S.government's Vaccine Adverse Events Reporting System as possibly being related to COVID vaccines. A 2010 study by the U.S. Department of Health and Human Services concluded that "fewer than 1% of vaccine injuries" are reported to VAERS and experts say the government's reporting system is "broken."
17-44 Years – 5 Deaths
44-65 Years – 29 Deaths
65-75 Years – 25 Deaths
75+ Years – 87 Deaths
Unknown Age – 35 Deaths
January 25, 2021
California Man Dies Several Hours After Receiving COVID Vaccine, Cause of Death Unclear
Multiple local, state and federal agencies are investigating the Jan. 21 death of a California man several hours after receiving the COVID vaccine.

January 24, 2021
53 Dead in Gibraltar in 10 Days After Experimental Pfizer mRNA COVID Injections Started
Kevin Rushworth reported: Ever since the epidemic began, sorting genuine Covid deaths from others has been a major issue. Now we have the added problem of vaccines in the mix. Since the 9th January "Covid deaths" per million have rocketed to Third Place on the Worldometer site. Thirty-six more deaths in little over a week. What changed on the Ninth? The RAF flew in nearly 6,000 Pfizer vaccines, cooled to -70C by dry ice. They were put to use quickly to avoid the risk of degradation.
January 22, 2021
Pfizer says its Covid vaccine trial for kids ages 12 to 15 is fully enrolled
Pfizer said it had fully enrolled its Covid-19 vaccine trial in kids ages 12 to 15, a key step before the vaccine could be used in that age group. The study, an extension of the one used to support the company's Emergency Use Authorization of the vaccine in people 16 and older, has enrolled 2,259 kids between 12 and 15, Pfizer told CNBC Friday
January 20, 2021
33 deaths suspected to be related to Pfizer's COVID vaccine, Norway
After reports of 33 deaths suspected to be related to Pfizer's COVID vaccine, Doctors in Norway have been advised to assess severely frail and terminally ill patients to determine whether the benefits of vaccination outweigh the risks of possible side effects, after reports indicated that vaccine side effects may have led to deterioration and death of some patients.
January 18, 2021
Helsinki Committee to declare Pfizer performing unauthorized human experiment in Israel
The Helsinki Committee for Human Rights is expected to announce that Pfizer is conducting unauthorized human experiments in Israel.

January 16, 2021
55 Americans Have Died Following mRNA COVID Injections as Norway Death Toll Rises To 29
Amid increasing calls for suspension ofthe use of mRNA-based COVID-19 vaccines produced by companies such as Pfizer, especially among elderly people, the situation in Norway has escalated significantly as the Scandi nation has now registered a total of 29 deaths among people over the age of 75 who've had their first COVID-19 vaccination shot.

January 16, 2021
55 People Have Died in US After Receiving COVID-19 Vaccines: Reporting System
Fifty-five people in the United States have died after receiving a COVID-19 vaccine, according to reports submitted to a federal system. Deaths have occurred among people receiving both the Moderna and the Pfizer-BioNTech vaccines, according to the Vaccine Adverse Event Reporting System (VAERS), a federal database. The system is passive, meaning reports aren't automatically collected and must be filed. VAERS reports can be filed by anyone, including health care providers, patients, or family members. NOTE: A 2010 federal study commissioned by HHS and performed by Harvard consultants on behalf of the Agency for Healthcare Research and Quality (AHRQ) found that "fewer than 1% of vaccine adverse events" are ever reported to VAERS.
January 15, 2021
10 Dead In Germany Within 4 Days Of Covid-19 Vaccine Inoculation; Probe Ordered
German specialists commence probe as 10 people died soon after getting inoculated against the novel Coronavirus disease, the deceased were aged between 79 to 93 years. The time between vaccination and death ranged from several hours to four days, according to the medical expert…. The institute also reported six anaphylaxis (severe, potentially life-threatening allergic reaction) cases. So far, including 51 severe ones, there have been 325 cases of side-effects allegedly related to the vaccine. Those results are within expectations and correspond to the US vaccination statistics, Keller-Stanislawski stated.
January 15, 2021
Chinese health experts call to suspend Pfizer's mRNA vaccine for elderly after Norwegian deaths
Chinese health experts called on Norway and other countries to suspend the use of mRNA-based COVID-19 vaccines produced by companies such as Pfizer, especially among elderly people, due to the vaccines' safety uncertainties following the deaths of 23 elderly Norwegian people who received the vaccine.
January 15, 2021
23 Norwegians died after Pfizer Vaccine
Norwegian officials said 23 people had died in the country a short time after receiving their first dose of the vaccine. Of those deaths, 13 have been autopsied, with the results suggesting that common side effects may have contributed to severe reactions in frail, elderly people, according to the Norwegian Medicines Agency. Norway said Covid-19 vaccines may be too risky for the very old and terminally ill, the most cautious statement yet from a European health authority as countries assess the real-world side effects of the first shots to gain approval.The Norwegian Medicines Agency has so far assessed only 13 of the 23 reported deaths. All 13 occurred in people 80 or older living in nursing homes, and all were determined to be directly linked to the vaccine – Norway Today.
January 14, 2021
Death by Coincidence ?
Declarations by health officials and vaccine makers that deaths and injuries following COVID vaccinations are unrelated coincidences are becoming a pattern. They're also depriving people of the information they need to make informed decisions. Deaths of two Danes, death of 85year old Swedish man, death of 41 year old Portugese Mother, deaths of Israeli 75 year old & 88 year old man, death of Switzerland 91 year old man, 32 year old Mexican man hospitalised with Encephalitis after vaccine, deaths of 24 of 193 vaccinated residents in New York nursing home equates to a 12.4% mortality rate, one observer noted that this reflects a "124-fold increase in mortality over and above the COVID-19 death rate for the population at large."
January 13, 2021
Louisiana Woman Convulses Uncontrollably after Being Injected with the Experimental Pfizer COVID Shot
Brant Griner of Lake Charles, Louisiana has posted a video of his mother on his Facebook account convulsing uncontrollably after receiving the experimental Pfizer COVID shot. This is what the Pfizer covid19 vaccine has done to my Mom. Everyone please pray for her. She was admitted to the hospital. And be cautious about taking the vaccine. I'm sure it is good for some people but you need to think about is this vaccine worth taking? It's not for me. Please share this post we need help finding answers Update 1-12-21: Mom Is getting even worse today and still don't have any answers from doctors as to how to fix this. Please pray for her I can't stand to see my mom this way it makes me want to cry knowing I can't do anything to help her. Please don't take the covid19 vaccine. I'm adding a 3rd video that she just sent me.
January 12, 2021
Florida Physican died from Pfizer Vaccine
A Florida physician developed an unusual blood disorder shortly after receiving the Pfizer coronavirus vaccine. Dr. Gregory Michael, a 56-year-old obstetrician and gynecologist in Miami Beach, received the vaccine at Mount Sinai Medical Center on Dec. 18 and died 16 days later from a brain hemorrhage, his wife, Heidi Neckelmann, wrote in a Facebook post. Shortly after receiving the vaccine, Dr. Michael developed an extremely serious form of a condition known as Idiopathic Thrombocytopenic Purpura (ITP), which prevented his blood from clotting properly. ITP is known as a possible side-effect of vaccines. Dr. Jerry L. Spivak, an expert on blood disorders at Johns Hopkins University, told the New York Times Tuesday that he believes "it is a medical certainty" that Pfizer's COVID vaccine caused the death of Dr. Gregory Michael. Johns Hopkins Scientist: 'A Medical Certainty' Pfizer Vaccine Caused Death of Florida Doctor.
January 9, 2021
24 Dead and 137 Infected at NY Nursing Home After Experimental COVID Injections
A Nursing Home had Zero Coronavirus Deaths. Then, It Vaccinates its Residents with Pfizer Vaccine and the Deaths Begin.
January 7, 2021
At least 21 Americans have suffered life threatening allergic reactions to Pfizer's COVID vaccine
CDC reveals at least 21 Americans have suffered life threatening allergic reactions to Pfizer's COVID vaccine – but officials beg people to get the shot and say problems are 'rare'. Of the patients, 17 had a history of allergies or allergic reactions and 71% occurred within 15 minutes of vaccination.
January 6, 2021
COVID-19: Single vaccine dose leads to 'greater risk' from new coronavirus variants, South African experts warn
Scientists have warned that only giving one dose of the vaccine could put people at risk
January 5, 2021
Allergic reaction to COVID-19 vaccine led to fainting, seizures and CPR
27-Year-Old Canadian Healthcare Worker Deborah Tilli, cautions peoples with allergies to get the Pfizer Vaccine. Within minutes of taking the vaccine she passed out, then suffered seizures & needed CPR.
January 5, 2021
32-Year-Old Mexican Doctor Suffers Seizures and is Paralyzed After Receiving the Pfizer Experimental Vaccine
The Mexican Press is reporting that a 32-year-old female doctor in Coahuila has suffered seizures and became paralyzed after receiving the Pfizer experimental COVID mRNA vaccine on December 30, 2020.Read English summary here.
January 5, 2021
Pfizer and Moderna's '95% Effective' Vaccines — We Need More Details and the Raw Data
Peter Doshi outlines new concerns about the trustworthiness and meaningfulness of the reported efficacy results of Pfizer's and Moderna's COVID-19 vaccine trials.
January 4, 2021
Bulgaria Reports 4 Cases Of Side Effects From Pfizer Covid Vaccine
Bulgaria's vaccination campaign began on December 27 among the priority group including medical workers. Four Bulgarians vaccinated against COVID-19 with the Pfizer/BioNTech vaccine developed mild to moderate side effects, Bulgarian Drug Agency executive director Bogdan Kirilov said on Monday.
January 4, 2021
"Perfectly Healthy" 41-year-old Pediatric Assistant Dies Suddenly After Injected with Experimental Pfizer COVID Vaccine
Death of pediatric assistant two days after receiving Covid vaccine puts Portuguese health authorities 'on alert'
January 3, 2021
Large Numbers Of Health Care And Frontline Workers Are Refusing Covid-19 Vaccine
Despite the Covid-19 death count in the United States rapidly accelerating, a startlingly high percentage of health care professionals and frontline workers throughout the country—who have been prioritized as early receipts of the coronavirus vaccine—are reportedly hesitant or outright refusing to take it, despite clear scientific evidence that the vaccines are safe and effective.
January 1, 2021
Hundreds of Israelis get infected with Covid-19 after receiving Pfizer vaccine
Since vaccinations kicked off on December 20, at least four people in Israel died shortly after getting the jab, Kan public broadcaster reported. However, the Health Ministry said that three fatalities were unrelated to the vaccine, with the fourth case of an 88-year-old man with preexisting conditions currently being investigated
January 1, 2021
Three countries report the death of four elderly people
In the first few days after the Pfizer vaccines was launched and widely administered, three countries reported that at least four vaccinated elderly people aged 75 to 91 died of heart attacks.
December 29, 2020
88-year-old collapses and dies several hours after being vaccinated
An 88-year-old man was evacuated this evening by MDA staff to the emergency department at Hadassah Ein Kerem Hospital in Jerusalem after collapsing in his home. Hospital confirms man was indeed vaccinated this afternoon, stressed 'he suffered from prolonged, complex, and severe background illnesses.
December 25, 2020
Is the Tennessee Nurse Who Passed Out on Live Camera After the COVID Vaccine Still Alive?
Nurse manager Tiffany Dover from CHI Memorial Hospital in Chattanooga, Tennessee gained national attention last week when she passed out live on air while giving a press conference moments after receiving the Pfizer experimental mRNA COVID vaccine.
December 21, 2020
Allergic Reactions to Pfizer Vaccine
Mary and Polly discuss the latest COVID vaccine-related headline news, including "preemptive programming" by Big Pharma to prepare us for vaccine deaths among the elderly, and how the CDC recommends those who've had allergic reactions in the past "get the vaccine anyway."
December 19, 2020
3,150 Injuries in First Week of COVID Vaccines Among American Healthcare Workers, including pregnant woman.
The first week of injecting American healthcare workers with the experimental illegal Pfizer mRNA vaccine has resulted in over 3000 of these healthcare workers reporting that they were injured to the extent that they could not continue on their jobs and perform normal activities, requiring care from a doctor or healthcare worker. See CDC Report. This CDC Report also showed that 514 healthcare workers were pregnant, unlike the UK, the US FDA allows pregnant & nursing women to receive Pfizer Vaccine.
December 18, 2020
Thousands Negatively Affected After Getting COVID-19 Vaccine
Thousands of people have been unable to work or perform daily activities, or required care from a health care professional, after getting the new Pfizer COVID-19 vaccine, according to new data from the Centers for Disease Control and Prevention (CDC). As of Dec. 18, 3,150 people reported what the agency terms "health impact events" after getting vaccinated.
December 18, 2020
How FDA Approved Pfizer COVID Vaccine at Warp Speed
Dr. Arnold Monto, who's taken tens of thousands of dollars from drugmakers, curbed and corralled the discussion — cutting off questions, limiting debate and forcing committee members to cast an up-or-down vote without giving them a chance to vote on any refinement to the authorization
December 16, 2020
Alaskan Hospital Worker suffered serve reaction 10 mins after Vaccination
A hospital worker with no history of allergies was admitted to intensive care over a severe reaction she suffered 10 minutes after having Pfizer's coronavirus vaccine
December 10, 2020
CHD Calls for Further Study of Pfizer COVID Vaccine for Seniors and Blacks
Children's Health Defense is calling for further intense study overall, particularly for the elderly residential population and Blacks, before Emergency Use Authorization of the Pfizer coronavirus vaccine. 'Defacto Human Experiment:' Mary + Polly Discuss Rollout of Pfizer Vaccine in UK, Danger of Vaccinating Elderly + More
December 9, 2020
4 volunteers develop FACIAL PARALYSIS after taking Pfizer Covid-19 jab
Four trial participants who received the Pfizer Covid-19 vaccine experienced facial paralysis, according to the Food and Drug Administration. The FDA said the issue should be monitored as the jab becomes more widely available
December 8 – 18, 2020
Anaphylaxis in the UK following m-RNA COVID-19
ACIP COVID-19 Vaccines Work Group – Report of UK 2 Cases of Anaphylaxis and USA 6 Cases following Pfizer Vaccine.
December 3, 2020
Thousands of COVID Vaccine Injuries and 13 U.S. Deaths Reported in December Alone
916 COVID vaccine-related adverse events, including 13 deaths, were reported to VAERS. As more adverse events — ranging from life-threatening anaphylaxis to death — occur, it will be tougher to "sell" the experimental injections.
November 16, 2020
Pfizer Vaccine 90% Effective Claim Unsubstantiated by Peer-Review Journals and World Health Organization
Can the public afford to trust vaccine companies who deliberately withhold information and data and have preyed on the public's desperation to escape lockdowns, while, at the same time, reaping the rewards from the stock market that has responded to a premature and unsupported announcement?

April 9, 2020
Pfizer COVID Vaccine Trial Shows Alarming Evidence of Pathogenic Priming in Older Adults The Vaccines and Related Biological Products Advisory Committee Briefing Document on the Pfizer-BioNTech COVID-19 vaccine contains disturbing indications that might be a safety signal on pathogenic priming, especially in older adults.
Pathogenic priming likely contributes to serious and critical illness SARS-CoV-2 has some unexplained pathogenic features that might be related to pathogenic priming peptides. Exposure to these specific peptides – via either infection or vaccination – might prime patients for increased risk of enhanced pathogenicity during future exposure due either to future pandemic or outbreaks or via universal vaccination programs. While the mechanisms pathogenesis of COVID-19 are still poorly understood, the morbidity and mortality of SARS has been extensively studied. Thus, the involvement of pathogenic priming in re-infection by COVID-19 is a theoretical possibility; of course no vaccine against SARS-CoV-2 has yet been tested in animals and therefore we do not yet know if pathogenic priming is in fact expected. Such studies should be undertaken before use of any vaccine against SARS-CoV-2 is used in humans. NOTE: In 2021, the Pfizer, Moderna & AstraZeneca Vaccines have NOT been tested in animals, instead HUMANS are being used as guinea pigs during this mass experiment on humanity.
2020 / 2021
PEG in Moderna & Pfizer Vaccines can cause serious adverse immune responses
Polyethylene glycol (PEG) is widely utilized in drug delivery and nanotechnology due to its reported "stealth" properties and biocompatibility. This report reviews some of the extensive literature documenting the detrimental effects of PEGylation, and thereby questions the wisdom behind employing this strategy in drug development. The LNP formulations in the three COVID-19 mRNA vaccines (Moderna, Pfizer & Arcturus Therapeutics COVID vaccine) are "PEGylated," meaning that the vaccine nanoparticles are coated with a synthetic, non-degradable and increasingly controversial PEG. And an investigation this week identified polyethylene glycol (PEG) as the likely reason two people in the UK suffered anaphylaxis after receiving Pfizer's COVID vaccine. In September, CHD Chairman RFK, Jr. warned the FDA that PEG in COVID vaccines could lead to severe allergic reactions.
2020/2021
Australia's Vaccine Agreements
Australia has entered into 4 separate agreements for the supply of COVID-19 vaccines, if they are proved to be safe and effective – Pfizer, AstraZeneca, Novavax & COVAX Facility Vaccines.
Difference between Traditional Vaccines & mRNA Vaccines
Most other vaccines work by administering the Spike protein (a small portion of a Virus) directly into your body, or by introducing an attenuated or inactivated virus that contains the Spike protein. In these types of traditional vaccines, the Spike protein was previously made in a vaccine production facility.
However, in an RNA vaccine, there is no Spike protein in the vaccine. Instead, the vaccine provides your cells with instructions on how to build the Spike protein. Essentially, your cells have become the vaccine production factory. After some time, this delivered RNA will be destroyed by our cells, and the cells will stop producing the Spike protein.
What this means is, is that the mRNA Vaccines essentially inject a Computer Operating System into your body that runs programs, telling your body what to do. Moderna call this the 'Software of Life'.
Hence mRNA Vaccines (Moderna & Pfizer) do not meet the legal definition of a Vaccine. It is a medical device, not a drug because it meets the CDRH definition of a device. It is not a living system, it is not a biologic system, it is a physical technology – it happens to just come in the size of a molecular package.
Doctors around the World – DO NOT get the COVID Vaxx
World Doctors Alliance – An independent non-profit alliance of doctors, nurses, healthcare professionals and staff around the world who have united in the wake of the Covid-19 response chapter to share experiences with a view to ending all lockdowns and related damaging measures and to re-establish universal health determinance of psychological and physical wellbeing for all humanity. View on Telegram.
Great Overview – COVID Vaccines & Mandates
Before reading below, I highly recommend watching this 35 minute video, that provides a clear & concise overview of the COVID Vaccines & Mandates, including where to go from here!
WHO – should NOT take the Pfizer COVID-19 Vaccine
Refer World Health Organisation
https://www.who.int/news-room/feature-stories/detail/who-can-take-the-pfizer-biontech-covid-19–vaccine

People with a history of severe allergic reaction to any component of the vaccine should not take it.

Pregnant women are at higher risk of severe COVID-19 than non-pregnant women, and COVID-19 has been associated with an increased risk of pre-term birth. However due to insufficient data, WHO does not recommend the vaccination of pregnant women at this time.

WHO does not recommend vaccination of children below 16 years of age, even if they belong to a high-risk group, as vaccine has only been tested in children above 16 years of age.

The interim recommendation is that immune-compromised persons who are part of a group recommended for vaccination may be vaccinated, though when possible, not before receiving information and counselling.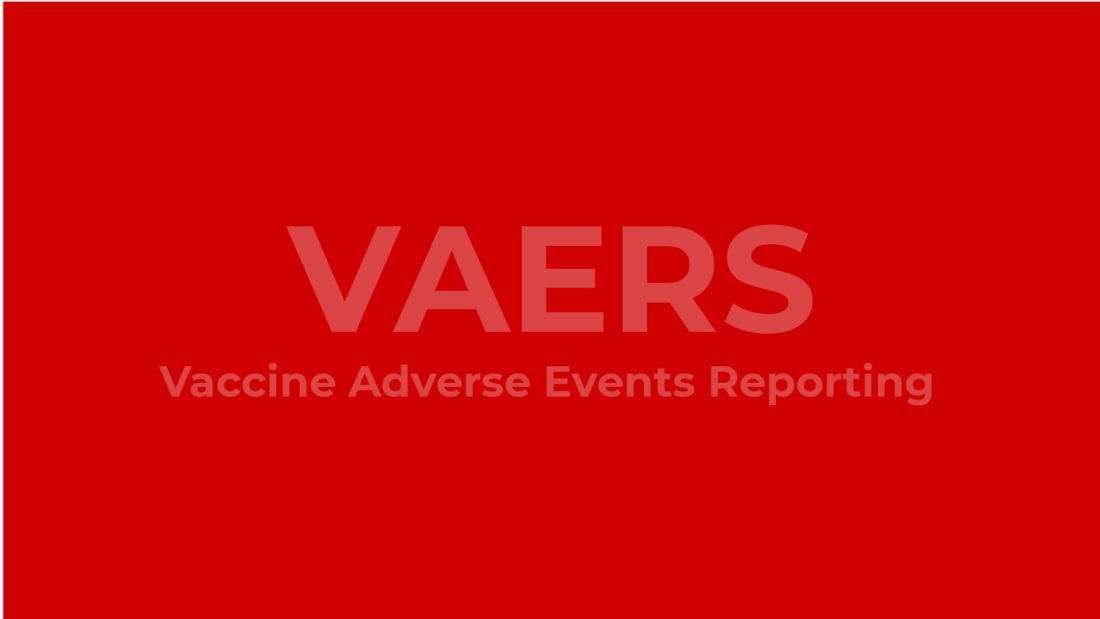 How to report Adverse Reactions ?
If you have experienced any side-effect/adverse reaction after receiving a vaccine, or as a healthcare professional, your patient has experienced an adverse reaction, you can report your reaction via the Global Website www.vaxxtracker.com
Adverse Reactions should ALSO be reported in your own country:
Australia – TGA: aems.tga.gov.au
New Zealand: NZPHVC.otago.ac.nz
United States: VAERS.hhs.gov
United Kingdom: coronavirus-yellowcard.mhra.gov.uk
View Adverse Reactions
VIEW reported COVID Vacc. Adverse Reactions by Country:
Australia (COVID not yet recorded) – TGA.gov.au – DAEN
United States – OpenVaers.com
United Kingdom – Gov.uk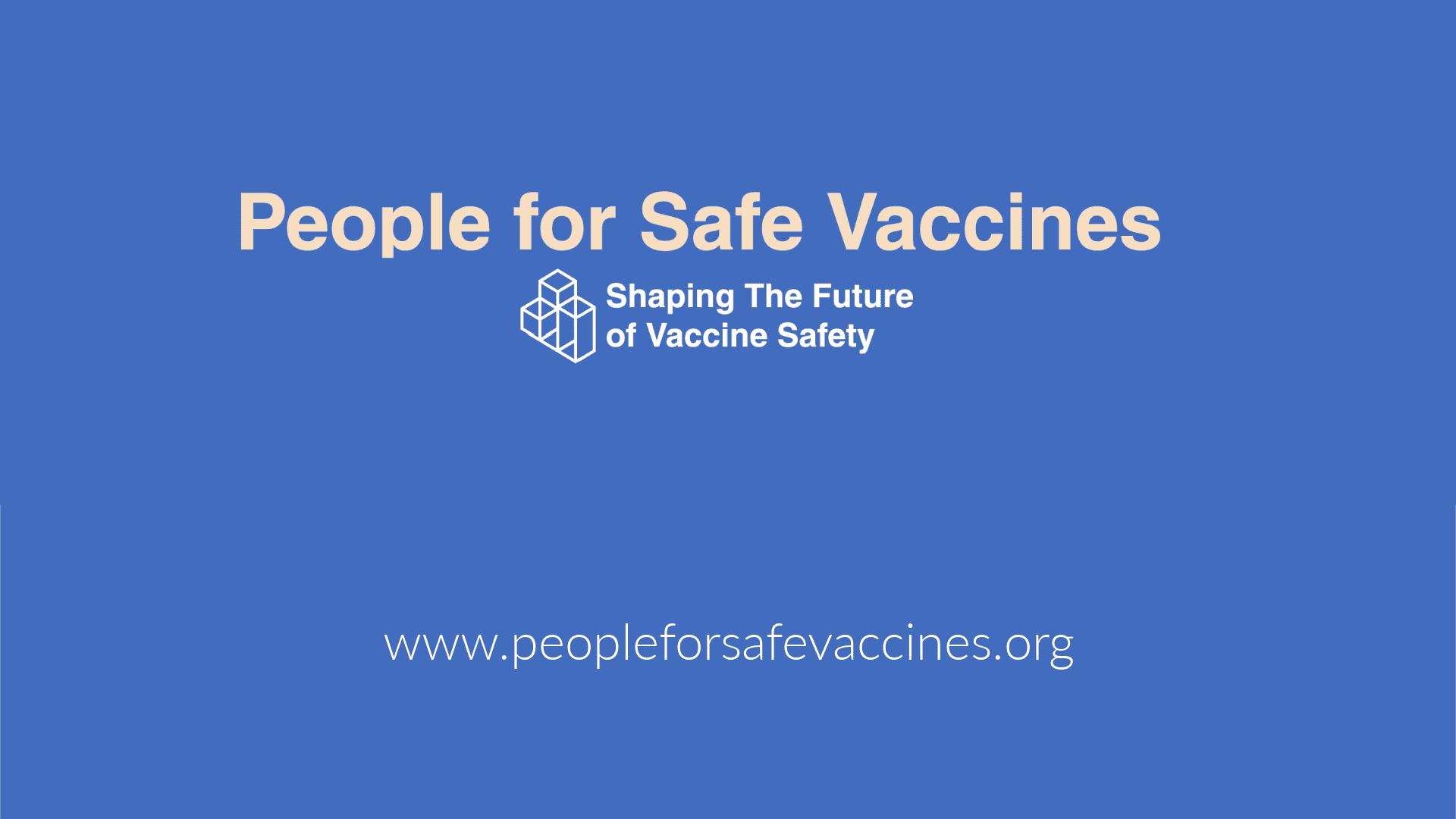 Vaccine Coercion

If you are being coerced into having a COVID Vaccine, then please visit our Global Health Freedom page and click on Health Advocacy from the posts menu. On this page you can find an organisation in your City/Country that will help you know your rights and what you can do regarding your Health Freedom.
If you are based in Australia, I highly recommend PeopleforSafeVaccines.org
How Will We Know That a COVID-19 Vaccine is Safe?
Children's Health Defense has created a video of Dr. Liz Mumper's presentation titled "How Will We Know That a COVID-19 Vaccine is Safe?" This presentation is the result of a collaborative effort between Dr. Mumper and the team of doctors, scientists, and researchers affiliated with CHD.