Since the tragic COVID turn of events began to unfold in 2020, I have endeavored to approach this time with an open Heart, a keen sense of Critical Thinking, all doused in Soulful Intuition. This course of action has helped keep me grounded when the whirl of lies, violence & immoral behaviours have been storming around me.
It became clear to me early on that this global event was NOT about a virus, but in fact was a story of control. A story that pushed global citizens onto a digital ID platform that will make humans digital slaves & ultimately Transhumans. [Note – Fauci was just named 2021 Humanist of the year – Humanism is one of the core beliefs of Transhumanists]. With the eventual rollout of a central bank digital currency (CBDC) replacing the Fiat through the Great Monetary Reset, all enabled by a global CyberPandemic & big brother control through the IoT (internet of things), the vision of your/our future all depends on the choices we make now.
In the months ahead, I plan on sharing the choices that myself, my family & friends are making in order to thrive in a future world that does not reflect the depth of who we are as sovereign beings of LIGHT, Souls having a Human experience here on Earth. We are making plans and enacting choices not from a place of fear of our future, but in fact from a deep reverence of life, and a LOVE of possibility for humanity through our hearts.
In a world that is hell-bent on using shame, coercion, intimidation and fear to 'make' you follow 'their' plan, never lose sight of the enLIGHTened being that you truly are, and your WHY for being here on Earth at this time. I recommend many quiet moments each and every day. Periods of silence where you switch off from the propaganda, and listen to the wisdom of your Heart & Soul. That is the place where TRUTH lies – no one can take that away from you – it's up to you to BELIEVE in yourself and have the courage to BE-AM your greatest potential.
If yourself, friends, family, loved ones are being bedazzled by MSM [main stream media] propaganda, or Facebooks new "extremism" warnings, then sharing with you a few stories of censorship and silencing of those that dared question the ONE STORY. The world is NOT what is seems. That is why we need to listen to our Hearts, discover our Soul Truth and walk together with our Tribe in the creation of a Beautiful New World.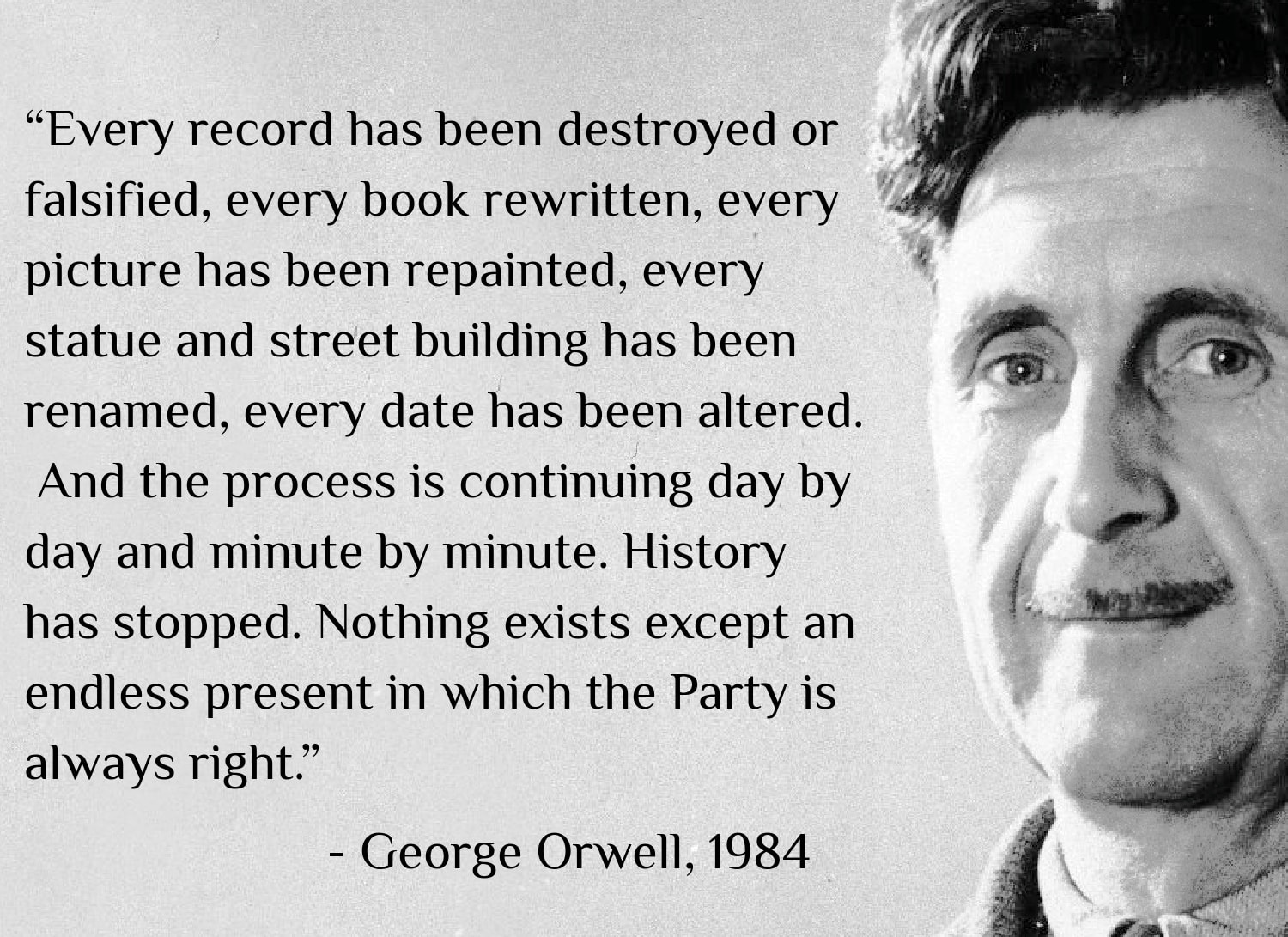 Dr Robert Malone
I shared this long 3 hour video last week, where the inventor of mRNA Technology – Dr Robert Malone – raised grave concerns about the COVID jab, as the Spike Proteins are now being shown to accumulate in high concentrations in the body and cause many adverse events, including death.
This video came hot on the heels of Canadian Dr Byram Bridle being severely bullied and censored for uncovering the same concerns about the COVID jab, and calling for the global rollout to be stopped.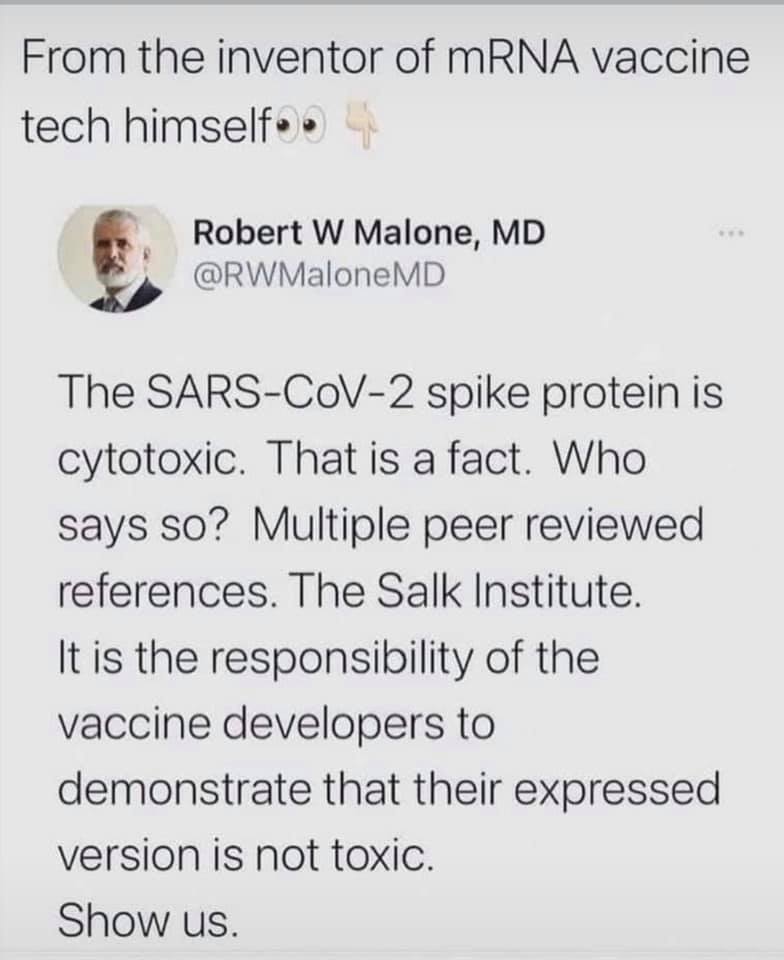 And now in true 1984-esque 'ministry of truth' moment, Wiki is re-writing history of Dr Robert Malone's contribution to mRNA technology and LinkedIn has removed his profile entirely. Essential Dr Malone is being erased from the History Books! Below is a video displaying screenshots of before and after, and you can read more about this here.
Incidently, Children's Health Defence have created a 1 hour version of Dr Malone's 3 hour discussion. View the video below.
Dr Jennifer Marguiis
Dr Jennifer Margulis is the author and co-author of 8 books including The Vaccine Friendly Plan. She is also an award-winning science journalist, Fulbright grantee, and sought-after speaker. A meticulous researcher who's not afraid to be controversial, she is nationally known as a science journalist who opens people's eyes to the realities behind accepted practices in health care and medicine.
In the video interview below with Meryl Dorey of the AVN, Mr Marguiis discusses the extroardinary lack of credibility in scientific journalism that over the last 18 months. Article have been published that blatantly contain mis-information, are biased and absurdly one-sided.
One ONE narrative, one-side of the story – hat is NOT journalism, it is propaganda!
Dr Sam White
Dr Sam White is (was) a GP in the UK, and resigned from this job due to concerns over the COVID jab. After the video I have attached below went viral, he was then subsequently suspended by NHS England for questioning coronavirus protocol.
Dr White has now come out as a whistleblower, serving NHS Executives, UK Government & MHRA a legal letter laying out their unlawful actions.You can also read a summary of the letter contents here.
'It's hard to go against the grain like this, but when I found out they were going to start testing the vaccine on children, I couldn't sleep. I knew it didn't matter what the results of the trials were, negative or positive, they would begin injecting children regardless. A healthy child is more likely to be struck by lightning than die of Covid. They don't need an experimental vaccine that has no proven benefit.

'The risks from the vaccine are completely unknown because it's barely been tested. But reactions are beginning to come to light. Adolescent boys seem to be developing myocarditis – heart inflammation – which can permanently damage the heart. The risks could be potentially devastating compared with them contracting Covid and surviving it.

'I began waking up in a cold sweat. I was so anxious that I ended up calling in sick. That was back in March, and I never went back.'
The Delta Variant
The world has been on high alert regarding the Delta Variant [Indian Variant]. Main Stream Media (MSM) have painted Delta as a 'killer' variant, hot on the heels of Kappa Variant being a Beast to contend with. Delta is said to be more infectious, could be mistaken for a cold as it presents as a headache & runny nose, and is said to be highly transmissable.
Governments, supported my Health Authorities and bolstered by MSM are using Delta as an excuse to lockdown cities, coerce COVID jabs and even mandate COVID jabs for certain industries. Here in Australia, greater Sydney region of NSW is currently in lockdown (approximately 5 million people are suffering) with no end in site as 'case' numbers are high. And the Australia Government has announced the mandatory vaccination of ALL Aged Care workers. [High Court & Australian Constitution].
Australia has a population of just under 26 Million people, and below is a screenshot of COVID data from today, July 9, 2021. Please also keep in mind that only ONE person here in Australia has died from COVID virus during 2021, yet 335 people have died post COVID jab ! NOTE: 355 people have died post Jab as at the 8 July 2021.
Is this fear-mongering & draconian lock-down measures warranted ? According to HART, COVID19 [Delta variant] is in fact becoming more mild.
According to this analysis by the CHD, these statistics on Delta Variant are indeed quite far from catastrophic. For example, fewer than one-third required intensive care and none died. Meanwhile, there are at least four reported deaths among 12- to 17-year-olds following COVID "vaccination," along with several hundred adverse effect reports, including dozens of cases of heart inflammation.