A HUGE shift happening as we transition into the 3rd decade of this century. Change is happening, and it is happening fast. We are entering into a NEW ERA of life here on Earth.
As I write this article, my beautiful home country Australia is currently experiencing unprecedented Bushfires that have burned through over 11.5 million hectares of land, it is estimated that over a Billion animals have perished, 25 human lives have been lost and nearly 2,000 homes have been lost. Habitats that have never seen fire have been destroyed. There are also grave concerns for the extinction of many species… though it is too early to say for sure the extent of damage to our flora & fauna as the fires are still continuing.
The fires aren't just an Australian problem. They are both symbolic & indicative of a collective problem… and both the physical as well as energetic impact of the fires is a global phenomenon.
To help understand the potency of the mega shifts underway in 2020 AND how we can be a force of change during the upcoming shifts… sharing my insights on the roles Saturn, Pluto & Jupiter play in unleashing tides of change & new beginnings. And for more detailed insights into the individual conjunctions of Saturn, Pluto & Jupiter during 2020, please view my blog post page: A New Earth Era: 2020 to 2040.
Saturn, Pluto & Jupiter
As I mentioned in my Numerology of 2020 article, 3 powerful celestial cycles come to an end in 2020.
These 'endings' and initiations into new beginnings herald a time of breaking down of old patriarchial ways, the 'outing' of those that abuse power, the crumbling of financial markets as they seek self healing, and the correction of inflated wealth that lie within the hands of a few. A tearing down of the facades of unchecked econonomic growth, overconsumption & disregard of the gifts the Earth provides us for our survival.
The three powerful cycles involving Saturn, Pluto & Jupiter are as follows:
January 2020 – Saturn & Pluto conjunct in Capricorn , initiating a new 30+ year cycle
April, June & November 2020 – Pallas, Jupiter & Pluto conjunct in Capricorn, initiating a new 12 year cycle (April 5 Conjunction, June 30 Conjunction & November 13 Conjunction).
November & December 2020 – Jupiter & Saturn moving closer & closer together in the later degrees of Capricorn during November & finally conjuncting in Aquarius in late December 2020 (Star of Bethlehem), around the time of the 2020 Grand Alignment on the Galactic Plane, initiating a new 20 year cycle toward 2040, as well as a new 200 year cycle through the Air Element.
For a more in depth discussion of each of the above 3 powerful cycles, please see my A New Earth Era: 2020 to 2040 – where I will post articles during 2020 closer to the time of each cycle.
But for now, here are my heartfelt intuitive feelings of the year ahead. And how Saturn, Pluto & Jupiter are weaving profound global changes for decades to come. To understand the majesty of the year 2020, let me look at each individual planet first, to feel into the energies & greater potentials.
Saturn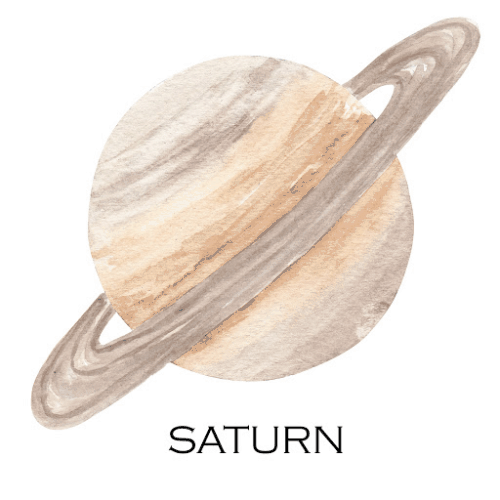 Saturn is the planet of structure & is often referred to as the karmic planet – offering us wisdom, life lessons & self-responsibility.
As I discuss in Aetheric Healing™, Saturn takes approximate 29.5 years to transit the Zodiac and hence spends on average 2-1/2 years in each sign. Saturn has been transiting Capricorn since 20 December 2017 and will move into Aquarius in March 2020, retrograding back into Capricorn in July 2020, to finally transit back through Aquarius from December 2020. Saturn will then move into Pisces in March 2023.
Saturn is the ruler of Capricorn so the two do complement each other, even though their energy can be experienced a little differently. During this Saturn transit, it is a great time to get real and be truly honest with yourself re your work/career, financial plan and every other facet of your life including relationships. There are no short-cuts with this transit, no quick fixes or easy way outs… this is a transit that compels us to create a plan, ensure EVERY area of our life is brought into balance (that includes self-care) and then to use this solid and harmonised foundation to truly flourish. Saturn is here is a teacher and Capricorn is ready and willing to learn and gain clarity of how to move beyond challenges and show up for life from a place of self-responsibility.. and self-love.
Pluto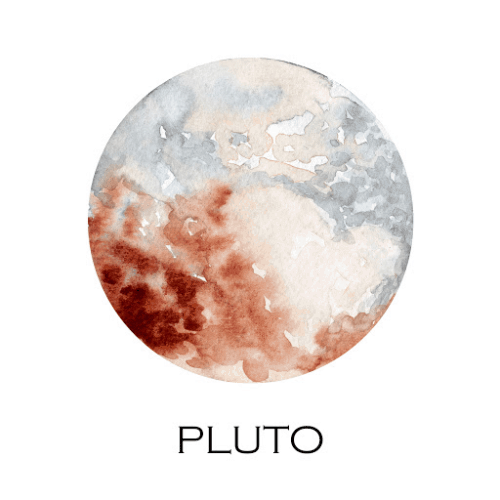 Pluto is the planet of transformation, death & rebirth, the ultimate empowerer through lessons of extremes.
Pluto takes 248 years to transit the Zodiac. Pluto has been transiting Capricorn since 26 January 2008 and will move into Aquarius in March 2023, and will retrograde in and out of Aquarius June 2023 to November 2024 , to finally transit back through Aquarius from 19 January 2024 until 2044.
Pluto in Capricorn is about death and rebirth or endings and beginnings. It is a time of breaking down all old outdated structures… structures that may embody power & control such as governments, corporations & religion. This dismantling then creates opportunities to rebuild solid foundations from the ground up and inside-out… structures that support communities, humanity and the sustainable life of this planet.
Jupiter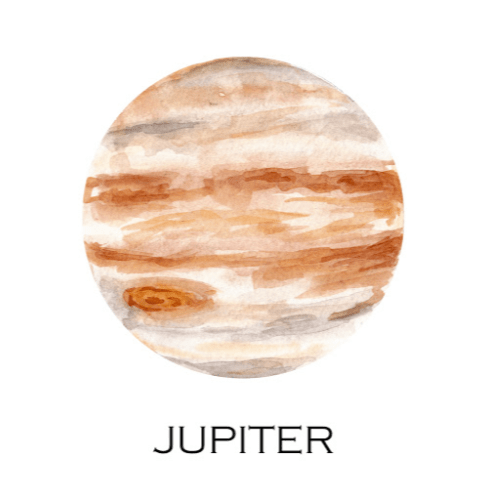 Jupiter is the planet of abundance, luck, wisdom & expansion! that sign.
Jupiter takes around 12 years to transit the Zodiac, spending just under 13 months in each zodiac sign. Since 8 November 2018, Jupiter had been transiting through Sagittarius, and then on the 3 December 2019, Jupiter entered its transit of Capricorn until the 19 December 2020, when it enters Aquarius.
When Jupiter transits a sign, it 'expands' the energy/archetypal theme of that sign. And in fact Jupiter rules the fire sign of Sagittarius, so during 2019 Jupiter has been naturally at home during its transit of Saggi. But now that Jupiter is transiting Capricorn, the energy has shifted into new territory.
Capricorn is a cardinal Earth sign. It is practical, grounded, realist. Capricorn knows that for success to be achieved there are no shortcuts… the path to Mastery requires dedication, a step-by-step plan, and putting in the work to achieve your desired goals. If you want to implement the discoveries that you made about your life during Jupiters transit of Saggi, then as Jupiter enters Capricorn she is showing you the steps to make it happen.
Jupiter in Capricorn during 2020 is about sobering up from the Jups/Saggi high and getting real, grounded & practical. A plan. Considered & thoughtful steps that are meaningful… nothing is wasted with Capricorn. Dedication, resourcefulness & heartful strategy will guide the way.

The 3 Planets Saturn, Pluto & Jupiter are individually strong archetypal energies, but with these 3 Planets dancing in close proximity to each other in Capricorn for most of 2020 AND conjuncting at various times of the year…. 2020 will certainly be a year to remember.
Saturn & Pluto (January 2020)
Saturn & Pluto together in mid-January 2020, maybe felt as a brutal wakeup call. Saturn embodies limits & structure. Pluto is extremes of death & transformation. Together they expand & contract the other – think feelings of massive oppression, fears of the gravity of our global demise, anger at being controlled by political powers & the elite. As the rubber-band stretches to its limit it ultimately breaks… the divide may seem even larger than ever.
Jupiter, Pluto & Pallas (April to Nov 2020)
Jupiter, Pluto & Asteroid Pallas coming together three times over April to November 2020, seeks to expand and awaken humanity to the fragility of life and our own mortality. Jupiter's expansive wisdom, tempered with Pluto's vying for extremes, takes our awareness to extremes of polarity – from the very beginnings of creation through to the possibility of an end ? Astrologer Patrick Watson noted that when Jupiter & Pluto were in Cancer (which opposes Capricorn) in the 1930s, the electron microscope was invented, taking us deep into microcosm of life. Now that Jupiter & Pluto will be in Capricorn (opposing Cancer), what will be the great insight into the macrocosm? Will we finally 'see' the web of life and the fragility of our own mortality ? Or maybe something even more outside of the box… such as a big reveal of other lifeforms ?
Jupiter & Saturn (December 2020)
And then the Great Conjunction of Jupiter & Saturn – Jupiter & Saturn moving closer & closer together in the later degrees of Capricorn during November & finally conjunct in Aquarius in late December 2020. These planets cyclically conjunct every 20 years, enacting new era's in our global herstory. They call us to liberate our awakened social purpose.. and in the great humanitarian Aquarius, this is a POWERFUL transit in deed. PLUS Jupiter & Saturn conjunct in the same astrological element every 200 years. The last 200 years have seen the conjunctions in Earth signs, but from our December Jupiter & Saturn Aquarius conjunction onwards, we move into 200 years of Air sign conjunctions. The end of one 200 year era and the beginning of another!
Together this trio of Saturn, Pluto & Jupiter will begin to shift the structures of our modern-day world – from geopolitics, resources & wealth distribution, law & order, social structures, personal values, freedom & equality… heralding a time of massive generational change. These shifts may feel uncomfortable at first, a feeling like the divisions between 'us and them' become even greater. Maybe the word 'uncomfortable' is way too soft here… for the feeling I really have is 'bloody awful' (excuse my Aussie slang). But then again, how we perceive change will determine our experience of this year of implosive transformation.
Change is hard. Humans are creatures of habit and change brings to the surface our greatest fears. Change can unleash the shadow side of people and the structures that have been born of that shadow. And what do some people do when faced with their shadow ? They blame others. They get angry & retaliate. They vengefully co-conspire wars to feed their hunger for power & control. They try to legislate to prevent change from happening. They try to enforce laws that limit the power of the people to rise up and demand change. They lash out. They feed peoples fears. They seek to serve the shadow.
But isn't that what these 3 planets are about? Shaking things up. Getting people out of the closet and into the light of an awakened reality. En-masse activation of people to speakup & not just demand change but be powerful agents of the change themselves. Acknowledging there is a problem (bringing the problem into the light), dismantling the structure that created the problem in the first place, and reLOVEutionalising new structures that serves ALL sentient beings.
2020 is certainly one huge year of transformative change. Stepping out of the box/framework of life as we have known it, and being agents of reLOVEutionary change toward a world more beautiful. A new cycle of Becoming. I purposely chose the top image for this post to radiate the feeling we have in our Hearts, the grander vision of what we know is possible. But it is up to us. What do you choose ? How does it feel to you to be break-free from societies cage and be an active participant in the co-creation of a New World Era built upon the foundations of Love, Kindness, Compassion & Reverence for all Life ?
Please visit my A New Earth Era: 2020 to 2040. page to read my individual blog posts above conjunctions between Saturn/Pluto/Jupiter as they take place during 2020.
New Era 2020
Ready to make the most of 2020 ?
Inviting you to join me for my NEW Online Learning LIGHTRITION your LIFE Course.

Lightrition is about life reclamation. Putting your life back in sync with natures medicine, leading to radical healing & a deep sense of inner-peace & sacred purpose.

Lightrition will change the way you experience every aspect of your life, emboldening yourself to radiantly thrive in sacred resonance with the Earth.

Make 2020, the beginning of a new decade, the start of a whole new way of being – body, mind & soul.