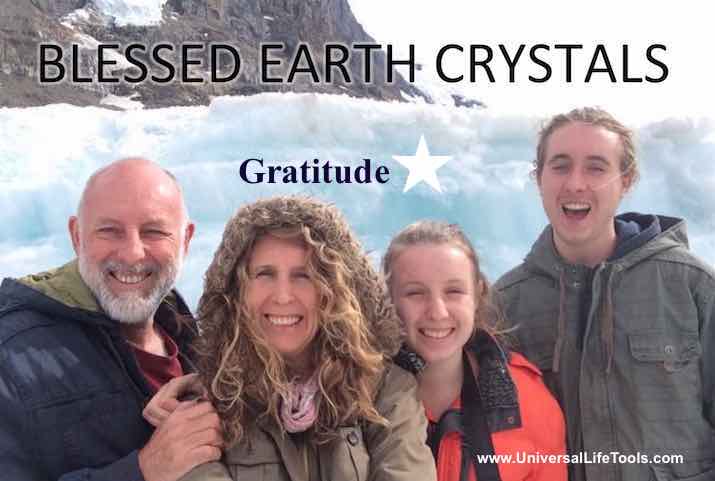 We are immensely grateful to all our Sponsors, Event Hosts, Visionary Angels, Volunteer Staff and blessed friends who believed in the vision of our Spirited-Travellers World Tour (2015-2016) and helped us weave a Wave of LOVE around the world ♡
The following is a list of many people that have been there for us, that have donated their time, skills, hearts and blessed wisdoms to bring all of our events to life. Without the help of these altruistic angels, our Spirited-Travellers World Tour wouldn't have been possible.
It is because of these cherished souls that we have had the privilege of sharing our work with thousands of people around the world, inspiring people to open their heart, live with courage and be the change they wish to see in the world. I feel humbled to have had (and to continue to have) the opportunity to inspire others to know they are good enough and to take the vulnerable steps of owning their divine magnificence with grace and blissful ease.
There are also so many many more people that have helped with our tour… it is all the little things such as bringing food to our events, helping with setup/packdown, picking us up from airports/bus stops/train stations/shops, gifting us a meal (or two), bringing me a cup of tea when I am teaching (I love this so so much), gifting crystals to our Blessed Earth Crystal Grid or gifting something special for ourselves in gratitude, gifting us gas (petrol) money, helping us pay for venue hire costs, gifting us a room for the night(s), helping with posting/shipping of our workshop materials or simply being a shoulder of support when we needed it most.
Whilst I cannot list you all by name, please do know that your generosity and thoughtfulness will stay within our hearts forever and we look forward to 'paying it forward' and being a ray of light & love in the hearts of others.
GRATITUDE… Thank you everyone. Our heart-n-souls are truly grateful for your BEING-ness, we LOVE you all very deeply.
We are now so very much looking forward to sharing our Wisdoms in the years to come and continue with the gifting of our sacred
BLESSED EARTH CRYSTALS around the Earth ♡
LOVE always
xx Simone, Shaun, Callum & Indigo
Location/Date

Gratitude

Sunshine Coast, Australia –
Feb 2015
Susan Joy Coombes, Garry Coombes & Friends
https://www.universallifetools.com/2015/07/blessed-earth-crystals/
Thank you to Susan, Garry and many wonderful friends who gathered for our Meditation & Intention Setting Ceremony to dedicate our Blessed Earth Crystals for our tour ♥

Sunshine Coast, Australia –
2015 to 2016
Kyrona Unity Hope
http://www.kyrona.com/
Thank you Ky for being a Visionary Sponsor of our tour ♥ Thanks for believing in our message, helping us reach our message out to millions and being such a kind-hearted friend. Love you heaps ♥

Sunshine Coast, Australia –
Feb to June 2015
Vicki Anderson
http://www.angelitehealing.com.au
Thank you Vicki for being a Crystalline Sponsor of our tour… by contributing to the costs of shipping our Blessed Earth Crystals (over 20 kg) around the world ♥
Sunshine Coast, Australia –
Feb to Dec 2015
Natasha Symons
https://www.universallifetools.com/profile/nsymons/
Thank you Tash for all of your wonderful work throughout 2015, so graciously donating your time to take care of our on-line eShop. It was a huge job, particularly in December… but please know from our hearts your assistance is deeply appreciated by all ♥ Thank you also for your endless hours of wrapping and organising the shipping to Utah, USA all of our Crystal Light Healing® training materials, these impromptu courses would not have been possible without your help. Love you deeply ♡


Sunshine Coast, Australia –
June to Dec 2014
Alli Johnston
https://www.universallifetools.com/profile/ajohnston/
Thank you Alli for all of your wonderful support during 2014 in the manufacture and packaging of all of our vibrational products to ship around the world. Your LOVE helped spread a ripple into the hearts of others ♥

Sunshine Coast, Australia –
June to Dec 2014
Jasmyn Kneen
http://www.yukti.com.au/
Thank you Jazzy for all of your wonderful support 2014 in the manufacture and packaging of all of our vibrational products to ship around the world. Your LOVE helped spread a ripple into the hearts of others ♥

GLOBAL
Friends of Spirited-Travellers
https://www.universallifetools.com/spirited-travellers-sponsors-friends/
A big warm and fuzzy thank you too to our 'FRIENDS of Spirited-Travellers'. The contributions that our FRIENDS make go towards the costs of facilitating all of our FREE EVENTS, the costs of staff keeping on top of all the admin for these events plus the manufacture/ printing/ shipping of FREE CONSCIOUS GIFTS to distribute at all of our FREE EVENTS such as our Spirited-Travellers Gratitude Cards (also known as Pay it Forward Cards, or Random Acts of Kindness Cards). ♥

Sunshine Coast, Australia –
Ongoing ♥
Rebecca Taubert
http://www.inspired-insight.com/
Thanks Bec for creating such magic on our website… feel blessed for all of your love and support ♥
Sunshine Coast, Australia – 2015 to 2016
Raelene Byrne
http://raelenebyrne.com/
Thank you Raels for being a Visionary Sponsor of our tour ♥ It was blessed of you to help support our tour at your November 2014 Solstice Ceremony… thank you for sharing ♥
Sunshine Coast, Australia – Nov 2015
Sacred Earth
A big thank you to Prem & Jethro of Sacred Earth who kindly offered to support our tour by distributing our Gratitude Cards at their events during 2015. So much LOVE for these beautiful souls and their generosity ♥
http://www.sacredearthmusic.com/
Atlanta, GA, USA – 2015
Carmen Dollinger
Thank you Carmen for being our USA Sponsor and so generously gifting hours of your time to make our tour of the US possible ♥ I hope to catch up with you soon and hear about your divine travels, sacred adventures and cherished teachings.
https://www.universallifetools.com/profile/carmen-dollinger/
Asburn, VA, USA – March 2015
Diane Greene & Family
What a pleasure it was to spend a couple of weeks with you Diane and your beautiful family. Thank you for being our very first Event Host in the US and for sharing of your passion and vitality for life. We had so much fun.. particularly our day together taking in the sights of DC and all the kids all playing together in the snow.. beautiful memories to last a lifetime, love you ♥ You have so much to bring to this world, I truly look forward to seeing how your visions blossom.
https://www.facebook.com/diane.greene.12
Asburn, VA, USA – March 2015
Luanne Fulbright
Thank you Luanne for being the first Venue on our tour of the USA. We just loved the energy of your studio and the nurturing space it held for all ♥
http://www.dreamyogastudio.com
Asburn, VA, USA – March 2015
Essence of Angels® Practitioner Graduates
Congratulations to all of our beautiful new graduates in Ashburn, VA, USA… welcome to our Universal Life Tools School ♥ Thank you for sharing of your Hearts at our events and helping us to ripple a Wave of LOVE around the world ♥
https://www.universallifetools.com/2015/03/photos-from-our-virginia-usa-event/
New Bedford, MA, USA – March 2015
Aimee Rebekah Shea
Thank you Aimee for putting your hand up to being an Event Host ♥ It was lovey to meet you and share ♥
http://indigointernational.org/
New Bedford, MA, USA – March 2015
Michelle McCarthy
Thank you so much Michelle for generously giving of your time in promoting and supporting our tour ♥ It was a blessing to meet you and have the opportunity to share and then to receive your beautiful emails of support and love were truly appreciated ♥
http://www.heart2hearthealing.com
New Bedford, MA, USA – March 2015
Essence of Angels® Practitioner Graduates
Congratulations to all of our beautiful new graduates in New Bedford, MA, USA… welcome to our Universal Life Tools School ♥ Thank you for sharing of your Hearts at our events and helping us to ripple a Wave of LOVE around the world ♥
https://www.universallifetools.com/2015/03/photos-from-our-massachussetts-usa-event/
New Bedford, MA, USA – March 2015
Phil (brother of our VA Event Host Diane Greene)
Big thank you to Phil for so generously gifting us the opportunity for staying in your home whilst we facilitated our events in MA ♥
https://www.universallifetools.com/2015/03/photos-from-our-massachussetts-usa-event/
Long Island, NY, USA – April 2015
Angela Marschall & Family
What a pleasure it was to stay in your home Angela, share wonderful meals with your family and feel so very loved and supported ♥ Words cannot describe our gratitude for all that you have given to our family and the vision of our tour. I love you deeply, thank you ♥ PS, your wonderful energetic massage was just heavenly too !
http://cascadingjoy.net
Long Island, NY, USA –
April 2015
Debbie Goldman & Dawn Beauchesne
A big hug to Debbie for so generously supporting our tour with your Venue and to Dawn for so graciously assisting throughout our events. Love you both for your heart space that you bring to the world ♥
http://betheexample.org
Long Island, NY, USA – April 2015
Essence of Angels® Practitioner Graduates
Congratulations to all of our beautiful new graduates in Long Island, NY, USA… welcome to our Universal Life Tools School ♥ Thank you for sharing of your Hearts at our events and helping us to ripple a Wave of LOVE around the world ♥
https://www.universallifetools.com/2015/04/photos-from-our-new-york-usa-essence-of-angels/
Long Island, NY, USA – May 2015
Essence of Angels® Teacher Graduates
Congratulations to the beautiful Angela Marschall, Gina Witt, Christine Lomangino & Dawn Beauchesne.. our new Teacher Graduates in New York, USA ♥ Thank you for sharing of your Hearts at our events and helping us to ripple a Wave of LOVE around the world ♥
https://www.universallifetools.com/2015/04/photos-from-our-new-york-usa-essence-of-angels/
Long Island, NY, USA – May 2015
Crystal Light Healing® Sacred Ancient Wisdom
Congratulations to all of our beautiful new graduates in Long Island, NY, USA… welcome to our Universal Life Tools School ♥ Thank you for sharing of your Hearts at our events and helping us to ripple a Wave of LOVE around the world ♥
https://www.universallifetools.com/2015/05/new-york-usa-crystal-light-healing-photos/
New Brunswick, Canada – May 2015
Andrea Noye & Michael Henrichs
Thank you Andrea & Michael for putting your hands up to be our Event Hosts in NB, Canada. Whilst our events weren't meant to be in 2015, I do look forward to creating something together in the future ♥
http://angelheartcrystals.com/
Burlington, ON, Canada – May 2015
Susan Ramsay
https://www.facebook.com/susan.l.ramsay.5
Thank you Susan for putting up your hand to be an Event Host of our events in Burlington, Ontario. Thanks for your assistance with promo, finding a place for us to stay and welcoming us to your city with an open heart ♥
Burlington, ON, Canada – May 2015
Tahira Badre
http://tahirabadre.com/
Thank you Tahira for also putting up your hand to be an Event Host of our events in Burlington, Ontario. Even though you were experiencing some physical challenges, thank you for hanging in there and supporting our tour ♥
Burlington, ON, Canada – May 2015
Grace Benedetti
Thank you beautiful Grace for opening up your home to our family and supporting our tour through Ontario, Canada. It was lovely to meet you, share and feel so very welcomed in your home ♥

Burlington, ON, Canada – May 2015
Essence of Angels® Practitioner Graduates
Congratulations to all of our beautiful new graduates in Burlington (Toronto), Ontario, Canada… welcome to our Universal Life Tools School ♥ Thank you for sharing of your Hearts at our events and helping us to ripple a Wave of LOVE around the world ♥
https://www.universallifetools.com/2015/05/essence-angels-toronto-canada-workshops/
Ottawa, ON, Canada – May 2015
Catherine Gee & Family
Dearest Catherine & Family.. thank you for so generously hosting us in your home for a couple of weeks as we shared our practitioner & teacher courses. It was lovely to get to know you all, share meals and experience your love ♥ I tour has been enriched is ways beyond words… thank you for your LOVE ♥
http://www.alchemyofu.com/

Ottawa, ON, Canada – May 2015
Essence of Angels® Practitioner & Teacher Graduates
Congratulations to all of our beautiful new graduates in Ottawa, Ontario, Canada… welcome to our Universal Life Tools School ♥ Thank you for sharing of your Hearts at our events and helping us to ripple a Wave of LOVE around the world ♥
https://www.universallifetools.com/2015/05/ottawa-canada-essence-of-angels-photos/
Ottawa, ON, Canada – May 2015
Crystal Light Healing® Sacred Ancient Wisdom
Congratulations to all of our beautiful new graduates in Ottawa, Ontario, Canada… welcome to our Universal Life Tools School ♥ Thank you for sharing of your Hearts at our events and helping us to ripple a Wave of LOVE around the world ♥
https://www.universallifetools.com/2015/06/ottawa-canada-crystal-light-healing-photos/
Wichita, Kansas, USA – May 2015
Belle Dessa – Great Plains Earth Institute
Thank you Belle for putting your hands up to be our Event Host in Wichita, Kansas, USA. Whilst our events weren't meant to be in 2015, I do look forward to creating something together in the future ♥
https://www.facebook.com/Great-Plains-Earth-Institute-199069643142/

Regina, SK, Canada – June 2015
Jan Kindred & Family
It was great to catch up with you again and thank you Jan & Norm for hosting us in your home, showering us with LOVE and for so generously supporting our tour. Shaun will never forget his 'fathers day drive', I think the smile on his face in the photo right says everything ♥
http://www.crystallighthealing.ca/
Regina, SK, Canada – June 2015
Bonnie Bogner
Thank you Bonnie for being our Canadian Sponsor and so generously gifting hours of your time (and your son too) to make our tour of Canada possible… it took so much time to organise work visa's and all the other 'stuff' associated with facilitating our events in Canada, and without your support our events would not have been possible, thank you ♥
http://www.soulvibrations.ca/
Regina, SK, Canada – June 2015
Erin Campbell-Howell
Thank you Erin for your wonderful hospitality for a meal in your home and all of your help in supporting our workshop in Regina… including promotion, setup and packdown… thank you ♥
https://www.universallifetools.com/profile/ecampbellhowell/
Regina, SK, Canada – June 2015
Crystal Light Healing® Sacred Ancient Wisdom
Congratulations to all of our beautiful new graduates in Regina, Saskatchewan, Canada… welcome to our Universal Life Tools School ♥ Thank you for sharing of your Hearts at our events and helping us to ripple a Wave of LOVE around the world ♥ Thank you also to Lori (who went on to to Event Host our Bonnyville, AB Events) for the loving contribution of Crystals to our Blessed Earth Grid… including Sacred Shell Message filled with LOVE. These crystals/shells became part of EVERY Blessed Earth Grid… and we are now looking forward to also taking these crystals around Australia during 2016.
https://www.universallifetools.com/2015/06/regina-canada-crystal-light-healing-photos/
Bonnyville, AB, Canada – July 2015
Lori Unrau & Family
This was one of those spontaneous events (not on our original global schedule) and was woven together with much LOVE and blessed support by many. Lori Unrau so divinely put up her hand to be an event host… and graciously brought a beautiful community together for four days of sharing and the weaving of magick. Lori lovingly put our family up at her home (in her friends-sisters motorhome – such luxury) and helped promote setup, packdown and so so much to support our event and ensure everything came together with much grace & ease. So many thank you's and blessings to you, your daughter Kassia and friend Ryan for making our tummy's so content and our hearts overflowing with your showered love. Thank you to Judy & Lori for the beautiful arrangements that brought a special essence to our workshop… the love that oozed within your creative artistry was palpable. Thank you also to Suzie & Jasmine for the beautiful gift of your handmade crystal pendant filled with DIVINE LOVE & eternal beauty and once again big hugs to LORI for Seed of Life and nature gifts that will join our Blessed Earth Crystals around the world.
https://www.facebook.com/lori.kaaaaa
Bonnyville, AB, Canada – July 2015
Essence of Angels® + Crystal Light Healing® Sacred Ancient Wisdom
Congratulations to all of our beautiful new graduates in Bonnyville, Alberta, Canada… welcome to our Universal Life Tools School ♥ Thank you for sharing of your Hearts at our events and helping us to ripple a Wave of LOVE around the world ♥
https://www.universallifetools.com/2015/07/alberta-canada-crystal-light-healing-photos/
Vancouver Island, BC, Canada – July 2015
Nimisha & Marian
http://www.ocean-trails.com/
Congratulations to all of our beautiful new graduates on Vancouver Island, British Columbia, Canada… welcome to our Universal Life Tools School ♥ There were many challenges leading up to this event, including the Event Host cancelling our venue booking (oh, don't ask), our last minute relocation of the Event on Vancouver Island (it is peak holiday season, so quite a feat unto itself – thank you Ocean Trails Resort) and then participants unable to make their committment to attend at the very last moment after we bent over backwards to pull this all together within 48 hours whilst travelling ! Phew, so thank you to Nimisha & Marian for hanging in there and supporting our tour.
https://www.universallifetools.com/2015/07/vancouver-bc-canada-essence-of-angels-crystal-light-healing-photos-copy/
Sacramento, CA, USA – August 2015
Pattie Meier & Cari Bachelder
We arrived in Sacramento to a warm welcome by our Event Hosts Pattie Meier & Cari Bachelder. A huge warm etheric hug to you both for so lovingly supporting our tour, showering us with gifts, food, essential items for our events and so eloquently bringing our events in Sacramento to life.. thank you for helping me to open my heart and receive.
http://www.pattiecmt.massagetherapy.com/
https://www.facebook.com/cari.bachelder
Sacramento, CA, USA – August 2015
Biffy Cotter
Thank you Biffy of Yoga Shala for your glorious venue… what a delight to meet you and share with your community. We LOVED Sacramento so so much it was a pleasure to return in Sept 2015 for our Sacred Geometry of your DNA Events ♡
http://www.yogashalasac.com/
Sacramento, CA, USA – August 2015
Essence of Angels® Practitioner Graduates
Congratulations to all of our beautiful new graduates in Sacramento, California, USA… welcome to our Universal Life Tools School ♥ Thank you for sharing of your Hearts at our events and helping us to ripple a Wave of LOVE around the world ♥
https://www.universallifetools.com/2015/08/sacramento-ca-essence-of-angels-photos/
Sedona, AZ, USA – 2015
Crystal StarrWeaver
Thank you Crystal StarrWeaver for putting your hands up to be our Event Host in Sedona, Arizona, USA. Whilst our events weren't meant to be in 2015, I do look forward to creating something together in the future ♥
https://www.facebook.com/sedonacrystalstarrweaver/
Sandy, Utah, USA – August 2015
Kris Longaker & Michelle Bricker
I would just love to express my eternal gratitude to both Kris & Michelle for working oh so hard in bringing our Crystal Light Healing® Practitioner & Teacher events together in Utah. For lovingly helping in a million ways without reservation and just being the beauty that is innately you. A big big thank you too to Kris for lovingly opening up your home to our family. Words cannot express our gratitude and just how much this meant to my family… to have some time out and be nurtured in a home… heaven ♡ And a final thank you to Michelle for gifting me a massage after the conclusion of our courses. It has been a long time coming (I had been promising myself a little nurturing for the last couple of months), so thank you for being the messenger in helping me take care of myself. https://www.universallifetools.com/2015/08/utah-crystal-healing-courses-photos/
A final thank you too to Amy Longaker for helping Indigo keep in contact with her friends and to Shelly Burleson for so generously donating her time to delve into my family tree ♥
Sandy, Utah, USA – August 2015
Shantel Johnson
A big thank you too to Shantel Johnson (with Michelle Bricker), for visiting us the day after our courses together and helping us pack up all our crystals and energy support tools to ship back to Australia and then gifting us dinner… wow speechless !
https://www.facebook.com/shantelnicole.johnson
Sandy, Utah, USA – August 2015
Crystal Light Healing® Practitioner Graduates
Congratulations to all of our beautiful new graduates in Sandy, Utah, USA… welcome to our Universal Life Tools School ♥ Thank you for sharing of your Hearts at our events and helping us to ripple a Wave of LOVE around the world ♥
https://www.universallifetools.com/2015/08/utah-crystal-healing-courses-photos/
Sandy, Utah, USA – August 2015
Crystal Light Healing® Teacher Graduates
Congratulations to all of our beautiful new graduates – Michelle, Kris, Dawn, Michelle & Christine in Sandy, Utah, USA… welcome to our Universal Life Tools School ♥ Thank you for sharing of your Hearts at our events and helping us to ripple a Wave of LOVE around the world ♥
https://www.universallifetools.com/2015/08/utah-crystal-healing-courses-photos/
Moab, Utah, USA – September 2015
Monica Tibbetts
Our heartfelt thanks to Monica for so graciously supporting our tour by lovingly giving us accommodation at her 'Moab RedStone Inn' in Moab, Utah. This enabled us to leave our Blessed Earth Crystals in Arches & Canyonlands National Park… thank you thank you thank you for this wonderful opportunity ♥ Thank you also for sending us this wonderful Video: Love Letter to Moab
http://www.moabredstone.com/
Sacramento, CA, USA – Sept 2015
Pattie Meier
A big hug to Patti, one of the original cohosts of our events at Yoga Shala back in July/August. Without your original vision and foresight our events over the last few months in Sacramento would never have have to life… thank you from our hearts. Thank you so so much for your most divine massage too Patti…. LOVE LOVE LOVE ♥
http://www.pattiecmt.massagetherapy.com/
Sacramento, CA, USA – Sept 2015
Cari Bachelder
A big hug to Cari, one of the original cohosts of our events at Yoga Shala back in July/August. Without your original vision and foresight our events over the last few months in Sacramento would never have have to life… thank you from our hearts. Thank you so so much too for the beautiful American Flag print made of LOVE HEARTS… we are so very much looking forward to getting this framed and proudly hanging this in our home in memory of our time in the USA and LOVE each and every person brought to our events. LOVE you heaps ♥
https://www.facebook.com/cari.bachelder
Sacramento, CA, USA – Sept 2015
Biffy Cotter
A loving big hug to Biffy Cotter, one of the co-founders of Yoga Shala who wholeheartedly supported our event and helped to bring everything together with much grace & ease ♥
http://www.yogashalasac.com/
Sacramento, CA, USA – Sept 2015
Pam Caldwell
Thank you Pam for being an absolute saviour to our darling daughter Indigo. She is so very blessed for your help in supporting her keep in contact with her friends. Indigo now has my phone, so she has donated your old phone to one of her best friends… ahhhh, the cycle of love continues ♥
https://www.facebook.com/pam.caldwell.37
Sacramento, CA, USA – Sept 2015
Crystal Light Healing® Sacred Geometry of your DNA Graduates
Congratulations to all of our beautiful new graduates in Sacramento, California, USA… welcome to our Universal Life Tools School ♥ Thank you for sharing of your Hearts at our events and helping us to ripple a Wave of LOVE around the world ♥
https://www.universallifetools.com/2015/10/sacramento-usa-sacred-geometry-of-your-dna-event-photos/
Malibu, CA, USA – Oct 2015
Inely, Mike & Family
Blessed gratitude to Inely & Mike, the event owners of the Well-Being centre of Malibu (as well as their beautiful children). Thank you for warmly inviting us into your home, sharing your LOVE and inspiring us on this next leg of our journeyto Europe. It was lovely to share a dinner with your family on the last night of our Event, including both Carolyn & Lila (workshop participant)… it was a reminder that even in times of stress on this journey around the world, spirit will be there to support us in our hour of need.. all we need do is open our hearts and receive.
http://www.thewellbeingcenterofmalibu.com
Malibu, CA, USA – Oct 2015
Caroline Gribben
A big thank you and gratitude to Carolyn, our Malibu Event Host. Without our Event Hosts our workshops around the world would never come to life. Thanks for your grace, insight and depth of vision. I hope your birthday the day after our time together was showered with LOVE.
https://www.universallifetools.com/2015/10/essence-of-angels-malibu-usa-event-photos/
Malibu, CA, USA – Oct 2015
Essence of Angels® Practitioner Graduates
Congratulations to all of our beautiful new graduates in Malibu, California, USA… welcome to our Universal Life Tools School ♥ Thank you for sharing of your Hearts at our events and helping us to ripple a Wave of LOVE around the world ♥
https://www.universallifetools.com/2015/10/essence-of-angels-malibu-usa-event-photos/
Bledington (Cotswolds), UK – Nov 2015
Catherine Chichester & Family
A big etheric hug and delicious gratitude to our Event Host Catherine Chichester, for believing in Spirited-Travellers vision and supporting our group from the depths of your Heart. From the sharing of your glorious Village Barn, to your blessed son lending us his car… to then sitting around your kitchen table delving deep into the mystique of creation. We all love you dearly Catherine and feel that you love has opened our hearts and blessed us in ways beyond worlds.
www.village-barn.com
Bledington (Cotswolds), UK – Nov 2015
Essence of Angels® Practitioner Graduates
Congratulations to all of our beautiful new graduates in Bledington, UK… welcome to our Universal Life Tools School ♥ Thank you for sharing of your Hearts at our events and helping us to ripple a Wave of LOVE around the world ♥
https://www.universallifetools.com/2015/11/essence-of-angels-uk/
Killarney, Ireland – Nov 2015
Linda Finn & Family, Maureen Mannion
We arrived in Killarney on the eve of our Events and our beautiful Events Hosts Maureen Mannion & Linda Finn showered our family with LOVE and a blessed home cooked meal. For weary travellers this is a real treat for the soul ♡ Big thank you to you both for being such Angels to our family during our stay in Ireland. Words cannot express our gratitude to you both for all that you have done and continue to awaken within our hearts. Thank you for holding the LOVE and being a shining beacon of light and truth in the hearts of many. It was ever so lovely to meet your families, cuddle your dogs, celebrate birthdays together, indulge in Cormac's cooking and play our first ever game of Charade's… the re-match in Australia is certainly on !!!!!!!!! Thank you for opening your home to us, generously lending us your car and being such yummy friends when we needed it most. These parting words from our Event Hosts touched us all deeply: Know always that you have a family and a home here in Ireland ♡
https://www.facebook.com/linda.purcell.71
https://www.facebook.com/maureen.mannion.7
Killarney, Ireland – Nov 2015
Essence of Angels® Practitioner Graduates
Congratulations to all of our beautiful new graduates in Long Island, NY, USA… welcome to our Universal Life Tools School ♥ Thank you for sharing of your Hearts at our events and helping us to ripple a Wave of LOVE around the world ♥
https://www.universallifetools.com/2015/12/essence-of-angels-ireland/
Killarney, Ireland – Nov 2015
Essence of Angels® Teacher Graduates
Congratulations to all of our beautiful new graduates in Killarney, Ireland… welcome to our Universal Life Tools School ♥ Thank you for sharing of your Hearts at our events and helping us to ripple a Wave of LOVE around the world ♥
https://www.universallifetools.com/2015/12/essence-of-angels-ireland/
Codogno, Italy – Dec 2015
Elisabetta Invernizzi
Thank you Elisabetta for hosting our Events and opening of your home. Thank you also for graciously cooking for us the most fabulous Italian food and showering us in love and support.
http://www.cure-naturali.it/profilo/elisabetta-invernizzi/4171
Codogno, Italy – Dec 2015
Essence of Angels® Practitioner Graduates
Congratulations to all of our beautiful new graduates in Codogno, Italy… welcome to our Universal Life Tools School ♥ Thank you for sharing of your Hearts at our events and helping us to ripple a Wave of LOVE around the world ♥
https://www.universallifetools.com/2016/02/essence-of-angels-italy/
Codogno, Italy – Dec 2015
Essence of Angels® Teacher Graduate
Congratulations to Irina Plescan (from Romania) our Teacher graduate in Codogno, Italy… welcome to our Universal Life Tools School ♥ Thank you for sharing of your Hearts at our events and helping us to ripple a Wave of LOVE around the world ♥
https://www.universallifetools.com/2016/02/essence-of-angels-italy/

Netherlands – Dec 2015
Gaby Driessen & Janine Hendriks-Stolk
Thank you Crystal Gaby & Janine for putting your hands up to be our Event Host in the Netherlands. Whilst our events weren't meant to be in 2015, I do look forward to creating something together in the future ♥ Thank you also to Stephanie De Jong for helping support our event at your Zin In Yoga Venue.
www.meacura.nl
https://www.facebook.com/janine.hendriksstolk
Bucharest, Romania – Dec 2015
Irina Plescan & Sylvie Stoian
We are so incredibly grateful to Irina Plescan (who completed our Essence of Angels® Teachers in Italy) & Sylvie Stoian for being there when we needed it the most and showering us with their LOVE. Both Irina & Sylvie picked us up from the aiport (with our 11 bags of luggage we needed two cars) and drove us to our accommodation, a delightful healing centre that had been gifted to us by Irina's relative Monica. Irina & Sylvie had arranged for our family air-mattresses, sheets/towels/blankets, stocked our pantry with food and Irina's mother had prepared for us a warm meal for dinner after our 12 hours of travel. My family and I were emotional, tired and challenged with our tour…. but the love of these gorgeous people in Bucharest Romania really helped us to be of service and facilitate our final events for 2015. I love you both dearly, thank you ♥
http://pravaliaparintilor.ro/echipa2/irina-plescan-lupascu-2/
https://calatoriiprintimp.wordpress.com/
Bucharest, Romania – Dec 2015
Essence of Angels® Practitioner Graduates
Congratulations to all of our beautiful new graduates in Bucharest, Romania… welcome to our Universal Life Tools School ♥ Thank you for sharing of your Hearts at our events and helping us to ripple a Wave of LOVE around the world ♥
https://www.universallifetools.com/2016/02/essence-of-angels-romania/

Global – Dec 2015
Gratitude Gifts etc…
To my dearest & most loving Universal Life Tools Community, my family and I have been taken aback by your LOVE, words of encouragement and blessed support. I have read ALL of your messages (posted on facebook, emails and through our eShop) and I have done my best in writing back to each of you individually to thank you for your Soul-Filled LOVE. On a truly blessed note… your Gratitude Blessings/Contributions in exchange for all that you have received from us over the years in combination with your eShop purchases have enabled our family to return to Australia. Thank you everyone from the depths of our heart for your support. A very special thank you to the following people… your generous financial support touched our hearts so very deeply and we are immensely grateful for your love:
Alli Johnston – Australia
Gregory Pashen – Australia
Kim DiBrito – USA
Susan Marshall– Australia
Helen Lindsay – Australia
Frances Chow – Hong Kong
Marilyn Utz – Hawaii
Olga Kosterin – Australia
Kyrona Unity Hope – Australia
Cairns, Australia – Dec 2015
Lia Scalon
Thank you Lia for your beautiful soul-hearted support through your wonderful network. I so look forward to coming to Cairns and facilitating my Events to your community in July 2016 ♥ Blessed BE ♥
http://www.soundsofsirius.com
Sunshine Coast, Australia – Dec 2015
Natasha Symons
Thank you Tash for all the work you did in packaging and shipping of our orders in December 2015. It was a HUGE job as hundreds of people supported our December Sales to help return our family back to Australia.. but please know from our hearts your assistance is deeply appreciated by all ♥ Love you ♥
https://www.universallifetools.com/profile/nsymons/
Sunshine Coast, Australia – Dec 2015
Kathryn Lynas
Thank you Kathryn for so graciously lending your car to Natasha Symons to support her travels each week to our warehouse (for the packaging and shipping of orders). Please know from our hearts your assistance is deeply appreciated ♥
https://www.facebook.com/kathryn.lynas.39
Sunshine Coast, Australia – Dec 2015
Tanja L'veena
Thank you Tanja for lovingly donating your time in helping Natasha Symons package/ship our December Sales to help return our family back to Australia. Please know from our hearts your assistance is deeply appreciated ♥
https://www.facebook.com/tanja.lveena
Sunshine Coast, Australia – Dec 2015
Kylie Lightmon
Thank you Kylie for lovingly donating your time in helping Natasha Symons package/ship our December Sales to help return our family back to Australia. Please know from our hearts your assistance is deeply appreciated ♥
https://www.facebook.com/ky.lightmon

Sunshine Coast, Australia
– Dec 2015
Alli Johnston
Thank you Alli for all of your support on our return home.. from the pillows to the offer of your car. Every little bit helps and your support has meant the world to us, thank you ♥
https://www.universallifetools.com/profile/ajohnston/
Sunshine Coast, Australia
– Dec 2015
Susan Marshall
Thank you Susan & Amelie for looking after our beautiful dog Shikaylah during our 2015 travels. Thank you for all of your love, caring and nurturing of our little baby… it was so comforting to know she was in good hands ♥
Sunshine Coast, Australia – Dec & Jan 2016
Kyrona Unity Hope & Family
Biggest hugs to Kyrona, Darryn & Sheanna for helping us make our way back to Australia… putting us up in your home, feeding us, loving us and providing us with unconditional LOVE when we needed it most ♥
http://www.kyrona.com/
Mosman (Sydney), NSW, Australia
– March 2016
Rebecca Brown
Thank you Rebecca Brown for hiring us your space, it was lovely to experience the energy of your new venue SoultoSoul for our Crystal Light Healing® Sacred Ancient Wisdom. A big thank you too Rebecca, for gifting us your space on the Friday night in support of the FREE Talks that we gift to people as part of our Spirited-Travellers World Tour.
Sunshine Coast, Qld, Australia
– May 2016
Essence of Angels® Teachers
This Essence of Angels® Course marks the 13th year Anniversary since I was 'gifted' insight into the Ancient Practice of Archeon (Essence Making) on the Harmonic Concordance of November 2003. How blessed to be a part of opening peoples hearts to simply be the sacred and most loving expression of being a Divine Human here on Earth. Blessings to our Essence of Angels® May 2016 graduates ♥
Sunshine Coast, Qld, Australia
– May 2016
Trisha Berry
Thank you to the beautiful Trisha Berry of Atlantean Earth for hosting our event at your centre. WOW… thank you for your help in setting up, packing down and all the 'little things' throughout our 3 days… love you deeply ♡ Such a blessing to facilitate Crystal Light Healing® Sacred Ancient Wisdom back here in Australia on home soil ♥
Sunshine Coast, Qld, Australia
– June 2016
Crystal Light Healing® Teachers
A big thank you to the beautiful participants who came together in my home, opened their hearts and gave new meaning to the world caring. You reminded me from deep in my heart how much I LOVE teaching, sharing and inspiring people with the wisdoms of our ancients. Thank you also for your nurturing (I am still getting my health back since last years whirlwind trip around the world facilitating events) as it enable me to teach from a deep space of spirit.. Blessings to our Crystal Light Healing® June 2016 graduates ♥
Save
Save
Save
Save
Save
Save
Save